News
Facebook smartwatch; With rotating and detachable display and three cameras
Last year, news broke that Facebook was trying to make a smartwatch, and that the smartwatch was scheduled to be officially launched in the summer of 2022 (1401). Autumn 1400) did not exist. According to Gizmochina, yesterday, January 14, 2022 (December 24, 1400) more images of Facebook smartwatch were published, which show its key models and capabilities.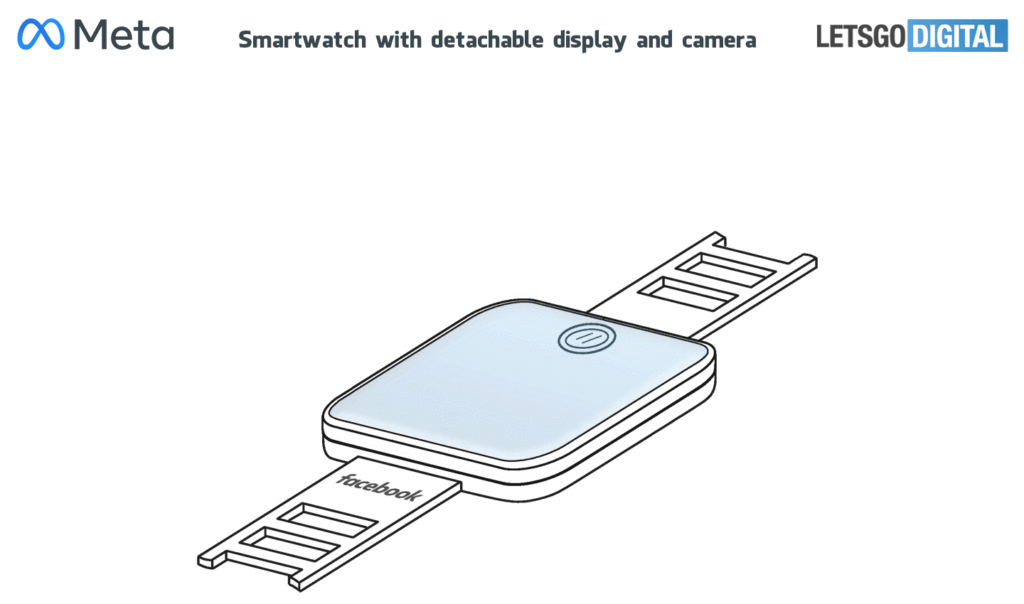 These images show that the Facebook smartwatch is called Meta and is available in two models, circular and square. The screens of both models will be detachable and according to the picture, the circular model will have two or at most three cameras, one of which will be a telephoto lens, the other will be an optical or ultra-wide zoom lens and the third will be a macro lens.
The rotation of the meta clock display allows the user to choose between cameras; The camera, which is set to 12 o'clock, acts as the optional camera, and the other two lenses turn off at that time.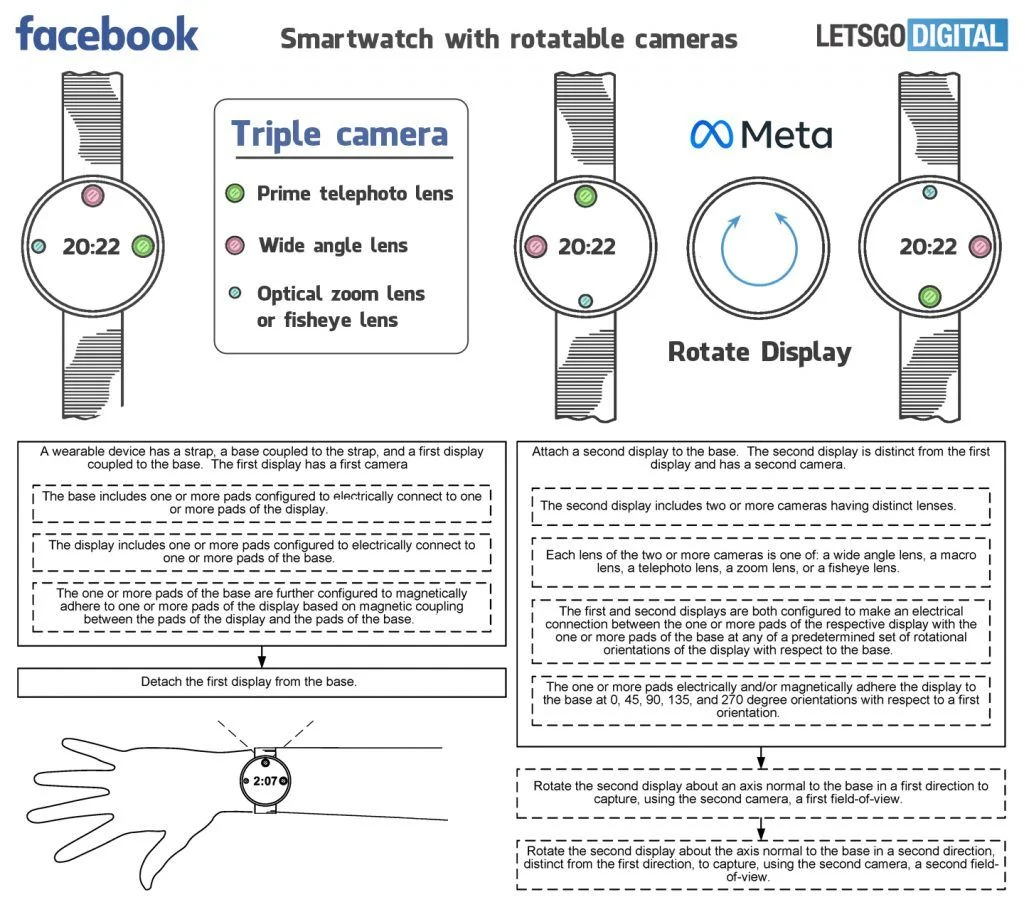 The user can take photos with the help of the cameras in Facebook smartwatch and share their photos directly on social networks such as Instagram or Facebook; These cameras can also be used to make video calls, and in addition, it seems that Meta intends to use the sensors of these cameras to implement augmented reality (AR) and virtual reality (VR) and augmented reality.
Related articles:
Along with the leaked images of the Meta watch, there are rumors that a meta headset (codenamed Project Nazare) and augmented reality glasses (codenamed Project Cambria) will be available in the near future, and Facebook smartwatch could be part of the new ecosystem. Future meta devices that the company plans to launch later this year.
What do you think about the Meta smartwatch? How do you evaluate its capabilities?
Source link