News
"Face with Tears of Enthusiasm" once again became the most used emoji of the year
Unicode has published a new report that shows which emojis will be used the most in 2021. This report contains emoticons related to emotions and emoticons that are designed based on objects, sports and other items.
According to Ward, and according to Unicode, "a face with tears of joy" has been the most popular emoji, followed by the heart emoji in second place. According to the data collected by this non-profit organization, the tear emoji of enthusiasm makes up more than 5% of the total emoticons used by users; While the post-emoji heart emoji is in second place.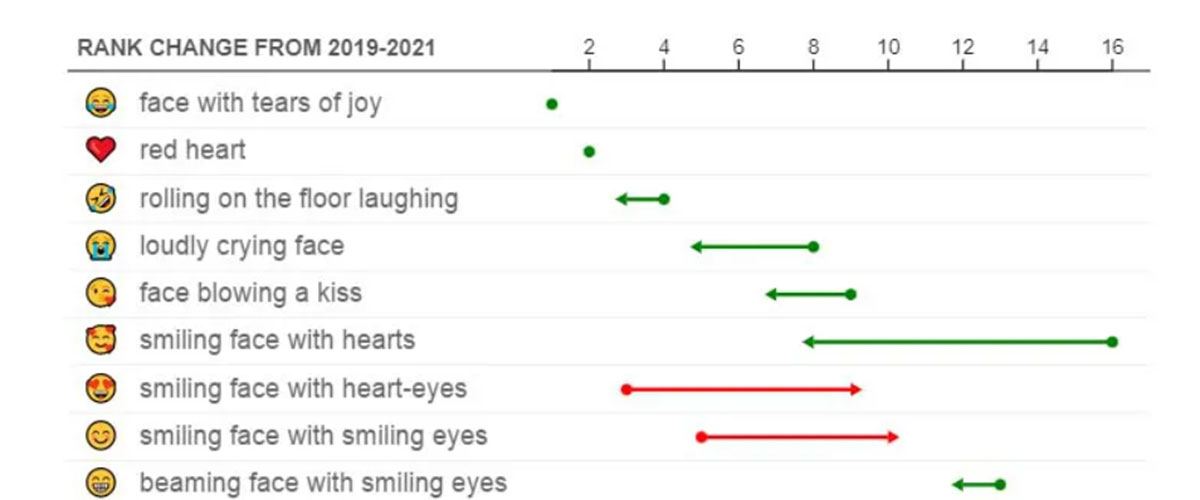 However, the rest of the emojis were far behind the first two options. In part of this report, it is mentioned that this year's result is not much different from 2019. Unicode adds that the top 100 emojis are also much more popular than other emojis. These top 100 options make up 82% of the total emojis shared in 2021.
Related article:
Unicode has also released more information about the world of emojis. According to statistics, the most popular emoji in the animal category is the "butterfly". "Taj" also ranks first among clothing category emojis.
It goes without saying that emojis in the category of flags of different countries have been used the least. Finally, the report shows that categories such as smiling faces and hands, as well as plant and flower emojis, have been widely used.
Source link