News
Everything we know about Windows 12; From release date to new features
Windows 12, which is likely to be Microsoft's next operating system, may be released earlier than expected. Rumors report the possibility of Windows 12 release in 2024, which is very promising; Because the early replacement of this operating system with Windows 11 can be very gratifying.
Also, while Microsoft still has to rely on releasing annual updates like MacOS and other operating systems, future versions of Moments updates They are published in shorter time intervals. However, what is more important since the release of Windows 12 is how it has evolved compared to Windows 11.
What new features and improvements does Windows 12 bring to Armaghan? For a long time, users have pressed Microsoft with requests for new features, some of which were implemented in the 2022 update, which led to a redesign of the Windows taskbar.
In this article, we are going to review all the available information about the next big update of Windows along with their features and then, we will mention five features that users are very eager to see in Windows 12.
A summary of Windows 12
What is Windows 12? The operating system that is supposed to replace Windows 11.
When will it be released? According to the three-year plan, it should be published in 2024.
How much is the price? Windows 12 should be free like Windows 11.
Rumors about the release time of Windows 12
Windows 11's birthday hasn't been long yet, and even Microsoft hasn't celebrated its birthday yet. However, according to the release time of the previous versions, we should expect the release of Windows 12 at the end of 2024; When support for Windows 10 also ends.
Windows 12 compatible devices
When Microsoft announced the release of Windows 11, the most important prerequisite for its use was the system's use of a piece of hardware called TPM. This is a security feature on most new motherboards. While Microsoft may set a similar prerequisite for using Windows 12, it's likely that all PCs will have the component by 2024.
Other prerequisites are probably the same as Windows 11, and some of them are:
64-bit processor
1 GHz clock speed
4 GB of RAM
64 GB of memory drive
Benefit from secure boot

UEFI

TPM 2.0
A screen larger than 9 inches with zero resolution

HD

or 1366 x 768 pixels
DirectX 12 graphics support

WDDM 2.x

Internet connection
The features we want
Although there is still not much information about Windows 12 and it is not even clear that such a resource exists externally, we know our expectations from it very well, and we will state the most important ones below:
1. Combining Skype and Teams in MSN Messenger 12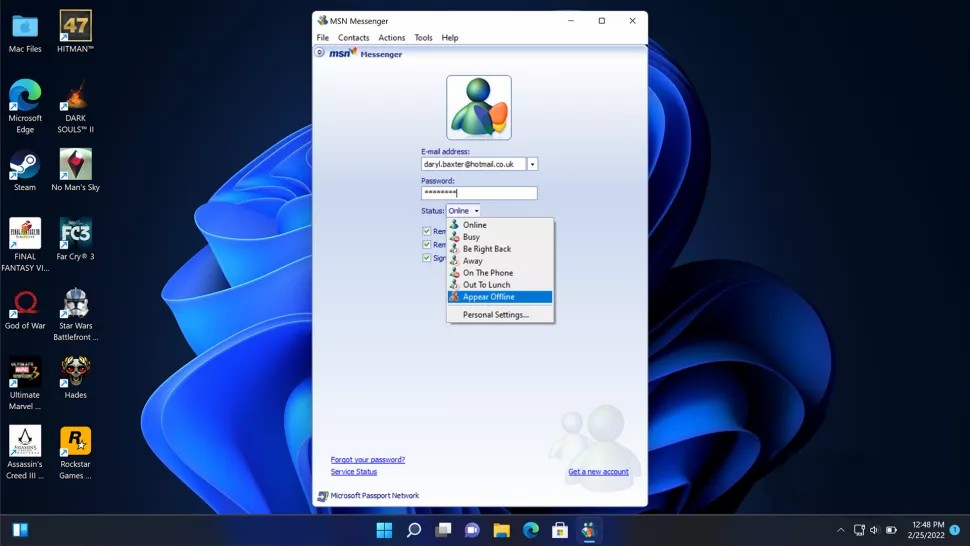 Everyone knows that Microsoft's efforts in recent years to offer communication services and video calls through messaging applications have not been very successful. When people around the world needed virtual communication more than ever, the Zoom app message leadershipHe took over the messengers and programs like Skype were left behind.
While Skype and Teams have recently added new features, it's still hard to know which one to use. For example, if you have to install the Tims app to participate in a job interview, you should do this right away and make sure it works properly; But if your goal is not that clear, you will get confused. Instead, it's best to retire both services and bring them back and integrate them into the MSN Messengermake a new beginning for Microsoft.
If users are willing, not only the return of the old features of the messenger MSN It is a successful move; Rather, by providing powerful new capabilities, it can compete with Zoom, Google Meets, and FaceTime. Even the integration of Slack with such messaging can create a channel when users need a video call with the push of a button and invite the target audience to a conversation on MSN Messenger. Microsoft needs to change its mindset about messaging apps and come back MSN Messenger It will be a good start.
2. live wallpapers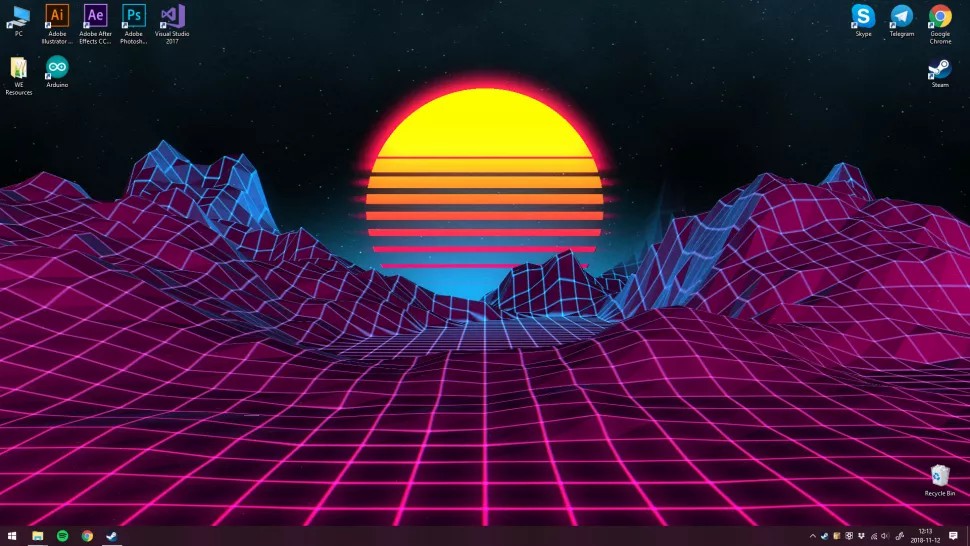 For years, Android and iPhone devices have had live wallpapers that display animated images on the screen; But Windows and Mac computers provide such functionality to peripheral software such as Wallpaper Engine They have provided moving wallpapers with the possibility of displaying information from the computer on the screen.
To do this in Windows 12, Microsoft needs to turn on the Themes its operating system should work more; A move that was exemplified in Windows 11 thanks to dark themes. Dedicating a special section to wallpapers with the possibility of inserting static information and synchronizing it with animated live wallpapers is a feature that can be interesting for all users.
Also, Microsoft can return the old wallpapers of its operating systems to Windows 12, such as the famous image of green hills, and by animating them and other creations such as displaying the battery or the weather on the clouds, bring a more dynamic desktop to Armaghan users. Such work can update computers without the need for external widgets and reduce the need to use the taskbar to display additional information.
3. Dedicated podcast apps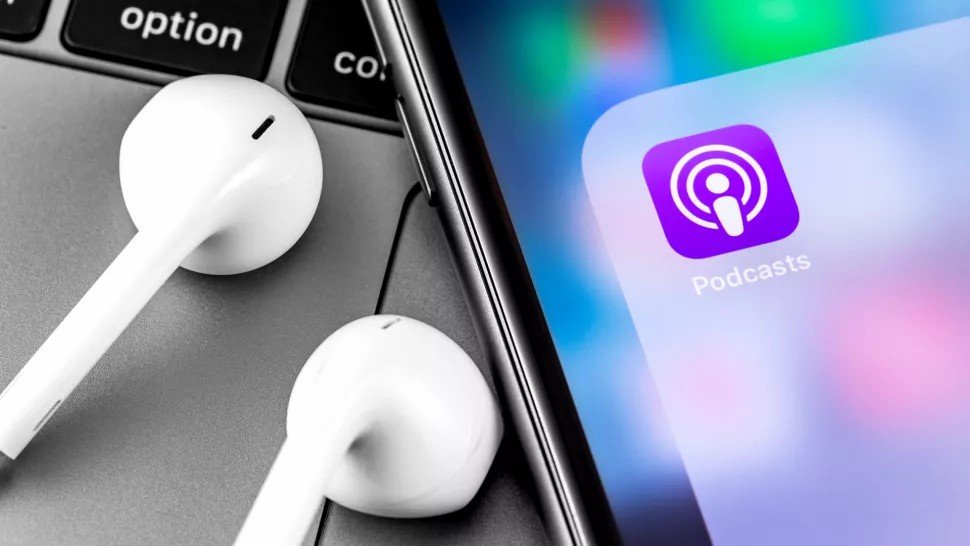 While the return of Windows Media Player (Windows Media Player) to Microsoft's new operating system is a great move, having additional features like podcasts is not very compatible with the use of media player. Makowas with Big Sur Since 2019, it has benefited from its own podcast application; But if you want to use a similar application on Windows, you will be confused; Because Microsoft does not have an application for this. For this reason, Windows 12 should benefit from its own podcast application that can be used on other platforms such as iOS and Android to synchronize subscriptions between all user devices.
Today, podcasts are very popular, and it would be great for users to be able to manage them directly in Windows without the need to install additional programs. Such a move could also facilitate Microsoft's efforts to provide content on all devices.
4. Dedicated streaming application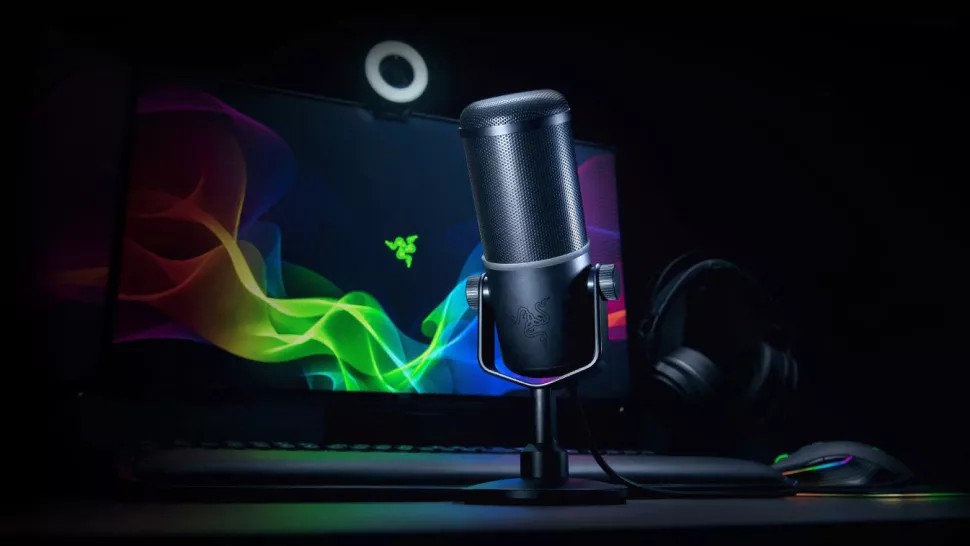 Another feature that is strongly felt in Windows is the ability to stream audio and visual content. For years, users have been using software like OBS And Twitch use. However, the mentioned softwares have always required extra efforts from users to ensure proper quality and low delay of the sent content.
Another problem for users is the need to use other peripherals such as Ring Light or Stream Deck to control the system more easily with shortcut keys. It is very difficult and tiring to manage multiple applications at the same time to control all the tools used by the user; Therefore, Windows 12 must have software that manages all its streams and peripherals in one place.
Related articles:
Microsoft by redesigning the application Xbox And HDR support has been trying to provide a better gaming experience in Windows 11. Meanwhile, many gamers stream their games through Windows, and this could be a great opportunity for Microsoft. The existence of a single application to control lighting devices and streams will be very useful for users; Because it transfers all tasks to a software. Such an action allows the automation of streams based on the schedule and running games, and also provides different lighting during the day.
Such a feature can convince gamers to look at Windows as a service; As Satya NadellaMicrosoft's CEO had mentioned it since 2015 with the introduction of Windows 10. Additionally, it will be possible to make Windows 12 an ideal tool for streamers to attract more followers and earn money.
5. Application running Windows on Android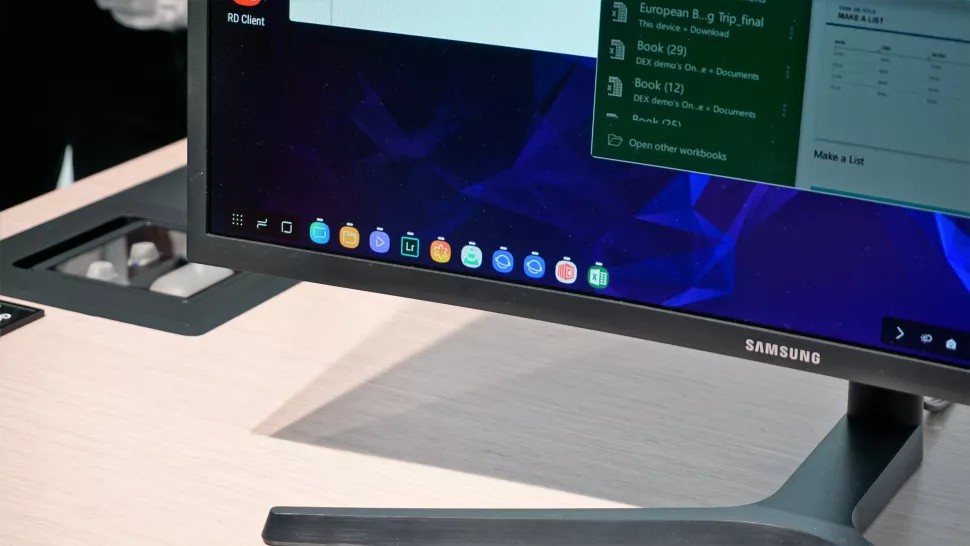 This feature can run Windows 12 on the phone by developing Microsoft's Your Phone application, which is used to synchronize the phone with Windows. When you open such an application on Windows 12, you will be faced with an appearance similar to Windows phones, and it will be possible to use Windows on the phone. The feature could be similar to Samsung DeX, which turns the Galaxy S22 and Galaxy S22 Ultra into a computer when connected to special accessories.
However, the application we are looking for is from DeX Samsung and Your phone Microsoft goes further and when you connect to a monitor, it turns it into a Windows computer and displays all the content from your main computer; By clicking on each icon, its content is downloaded from the cloud and displayed with the same screen resolution.
The said feature can provide the possibility of using the user's personal computer from anywhere by connecting his smartphone to a monitor by developing cloud services that provide access to files anywhere in the world.
Just like the streaming feature that we mentioned earlier, the possibility of using a computer remotely through a smartphone can also turn Windows into a service and fulfill Nadella's wish. Accessing your computer through an app is a fascinating idea and can be very useful when you only have access to one monitor.
Source link