News
Dyson zone; $950 headphones similar to Hannibal Lecter's mask with the ability to purify the air
The British company Dyson (Dyson) new headphones with support for noise cancellation technology (Noise Cancelling) has introduced that it can purify the air. Dyson's new and expensive headphones have a strange design, so that the front part is similar to a mask. Hannibal Lecter Is.
to report Bloomberg And single spotDyson Zone headphones will be launched in the US market in March 2023 (March 1401 and April 1402) at a price of $949. Two months before that, this headphone will be launched in the Chinese market. After the Chinese market, it is the turn of Britain, Singapore and Hong Kong.

The front part of the Dyson Zone headphones, which covers the user's mouth and nose, tries to prevent the inhalation of harmful particles in the air. Dyson has clearly stated that his new gadget, even with air purification, is not designed to protect a person against the corona virus.
The $949 price makes many people reluctant to buy Dyson's new headphones. The consumer headset market is dominated by Sony, Bose and Apple. Apple AirPods Max with a price tag of $549 is one of the most expensive earphones in the market. It is not a strange act for Dyson to produce $949 headphones; Because this brand even now sells household appliances such as vacuum cleaners, bladeless fans and hair dryers at high prices.
Each Dyson Zone earcup is equipped with a compressor that enters the air through two layers of filters and delivers it to the nose and mouth. Dyson filters, which last up to a year, separate particles as small as 0.1 microns (much larger than viruses such as the coronavirus). Another layer filters unpleasant odors and gaseous pollutants such as nitrogen dioxide.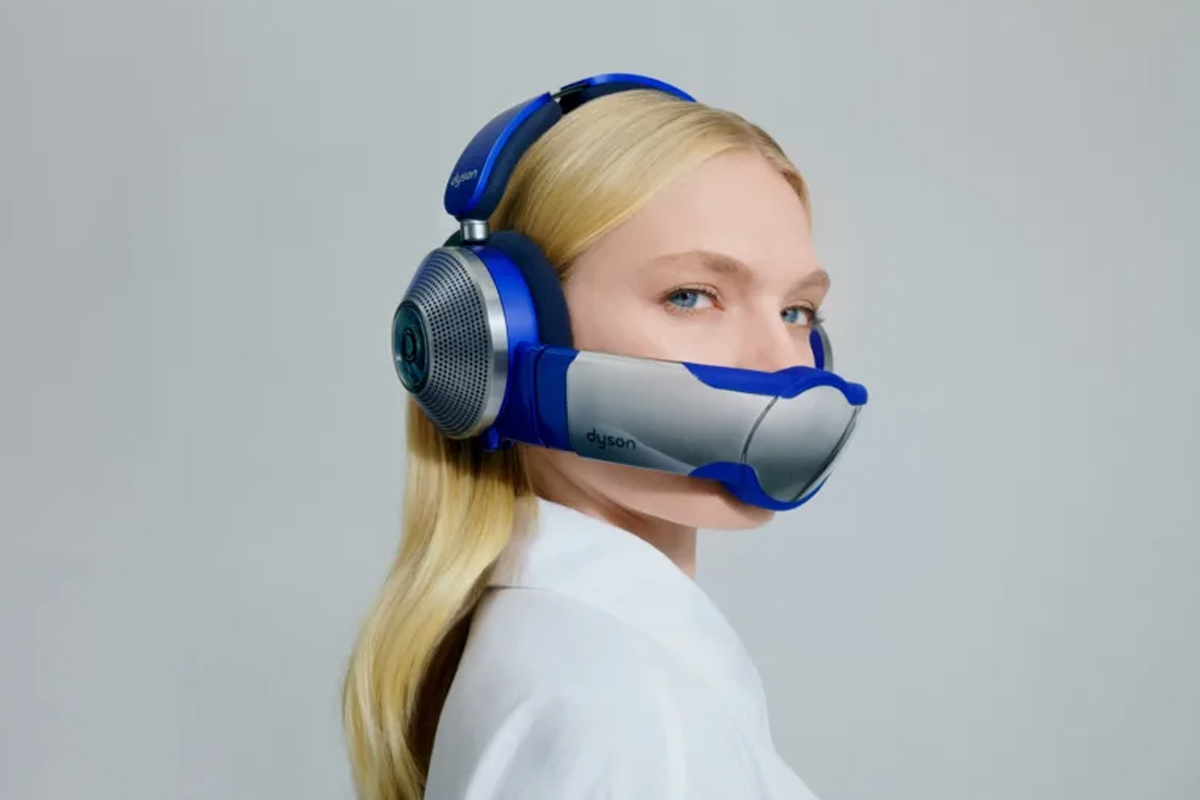 Related article:
Dyson says that its new headphones can reduce ambient noise by 38 dB through 11 microphones. The music playing system and the air purification system can last up to four hours at the same time. Of course, the amount of charging depends on the power of the air purification system.
In the most extreme case, the headphones charge only 1.5 hours. According to Dyson, it takes three hours to fully charge the headphones through the USB-C port. The process of making Dyson Zone has lasted for six years. This product is equipped with a 2,600 mAh battery and a 40 mm driver. Another important point is that the Dyson Zone headphones have audio codecs It supports SBC, AAC and LHDC as well as Bluetooth 5.0.
Source link