News
Disappointing performance of Pixel 7 Pro in the gaming test; Even weaker than Poco F3
When Google announced the Pixel 7 and Pixel 7 Pro, they claimed that these two phones are advanced devices for imaging, and DXOMark's reviews confirm this claim, but it seems that the second-generation tensor processor, with all the advantages it has for imaging, cannot shine in the field of gaming. to be
According to Notebookcheck, a YouTuber tested the Pixel 7 Pro's performance in the Genshin Impact game and found that this flagship phone performs much weaker than other flagships. The new Google Pixel has not even been able to appear in the size of the flagships of 2021, which often have a Snapdragon 888 processor. Disappointingly, the Pixel 7 Pro is underpowered against the Xiaomi Poco F3, a Snapdragon 870-powered smartphone.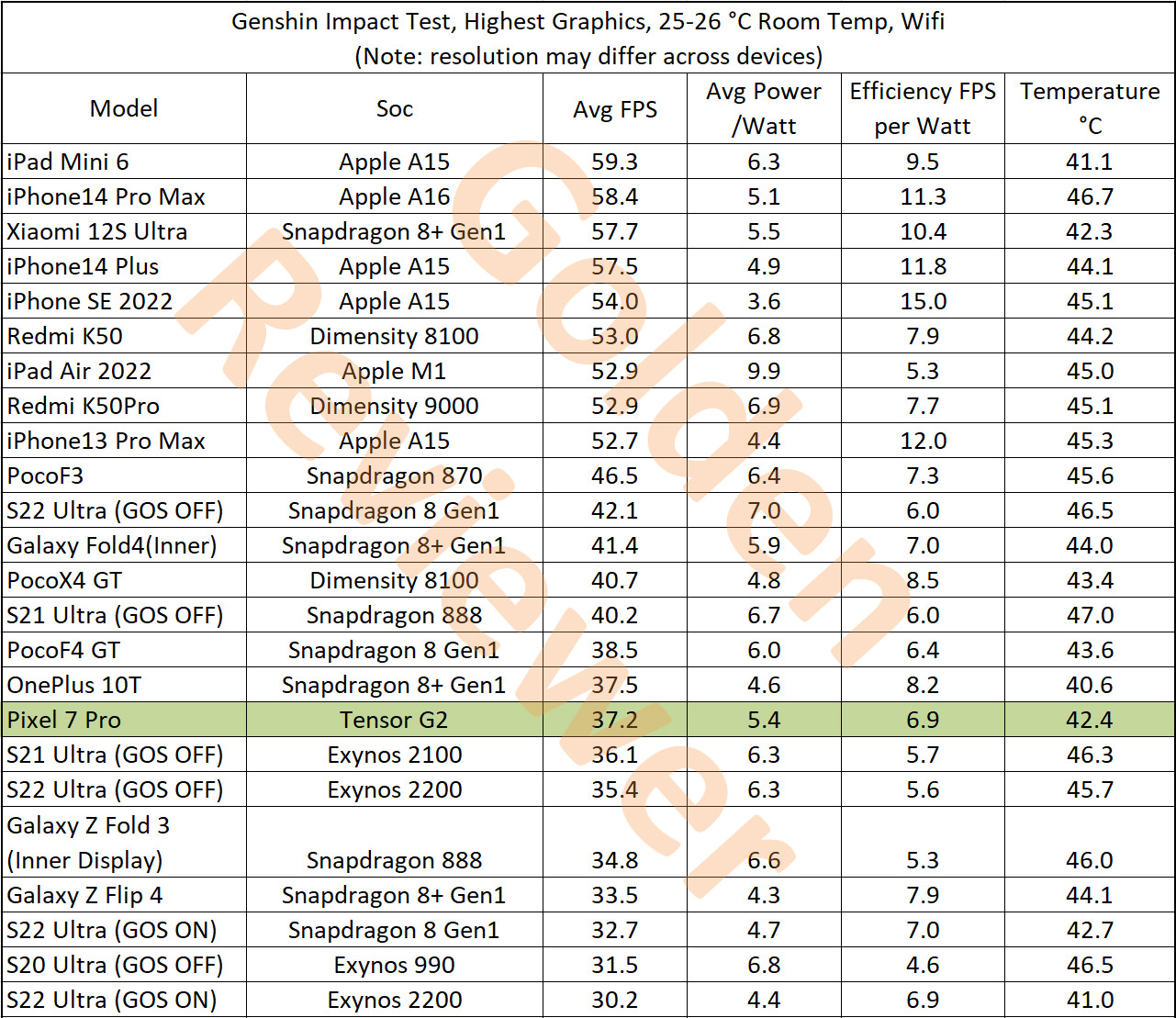 The Pixel 7 Pro was able to record an average frame rate of 37.2FPS (FPS stands for frames per second) in Genshin Impact. In comparison, the iPhone 14 Pro Max with the powerful A16 processor achieves an average frame rate of 58.4FPS. Xiaomi 12S Ultra and Redmi K50 Pro (equipped with Dimensity 9000) managed to record an average frame rate of 57.7FPS and 52.9FPS, respectively. The average frame rate provided by Xiaomi Poco F3 was 46.5FPS.
Related article:
It seems that in terms of game performance, the second generation Tensor is the worst premium processor in the mobile market. Despite the weaker performance than the competition, we expected the Pixel 7 Pro to have lower power consumption, but apparently Google's flagship is underperforming in this area as well.
While chips like the Snapdragon 8 Gen 1 are strong at first and slow down as they warm up, the second generation Tensor is an underpowered chip in all conditions. The average frame rate of the Pixel 7 Pro in Genshin Impact went from 59FPS to around 40FPS after only 30 seconds.
Google's Pixel 7 Pro has been launched a few days ago with a base price of $899.
Source link