News
Detect background behind the subject with the new Google Photos feature
Google Photos has a feature called "Memories" that defines it as "a collection of your best photos and videos, both in recent years and in recent weeks." Google often adds interesting effects to these images, one of which is called "cinematic effect". For example, you may notice that an effect is automatically added to your image that moves the background and the image becomes three-dimensional.
Related article:
In a new blog post, it was announced that Google is using photo processing and memory learning capabilities to fill in some background details. Google says:
In this process, machine learning is used to produce 3D video; So, you can see your photos in a clearer way … Now Cinematic photos Improve to bring images to life in a new way. Machine learning fills in parts of the background behind the subject, allowing the virtual camera to move more freely and find the best frame for your subject. In fact, it's kind of like directing your photos now.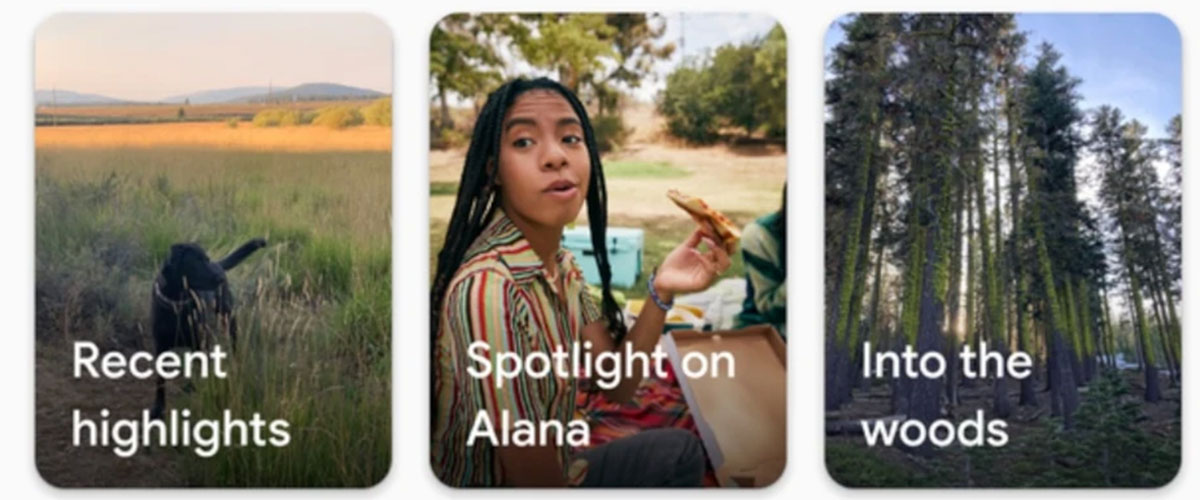 When you open the Google Photos app, you will see images at the top of the screen, all of which are in the Memories section. has chosen. Since last week, Google has announced that it is adding special events to this section to show users images and videos related to them from previous years. For example, pictures and videos taken on New Year's Eve, Halloween, birthdays, graduations, etc., will be displayed to the user in a category titled. Of course, the user can delete them themselves and prevent them from being displayed again.
Users can also use Google Photos settings to hide specific faces of other people and pets. This limits the images on the network and allows the user to focus on the people, places and moments he or she wants to see again.
Source link