News
Dell's Luna concept laptop; A device whose parts are connected without screws and with fewer cables
Last year, Dell showed its vision of portable computers with more repairability and recyclable parts with a product called Luna. This year, the company has made new changes to the concept laptop, which makes it easier to take apart and even robots can repair and recycle it.
The new Luna concept model follows a more ambitious idea than the first generation of this device. The previous model of this laptop uses a fanless design, while its new generation uses an active cooling system. The steel and plastic chassis of this new concept model is very similar to the XPS 13 Plus, but Dell engineers did not mention this.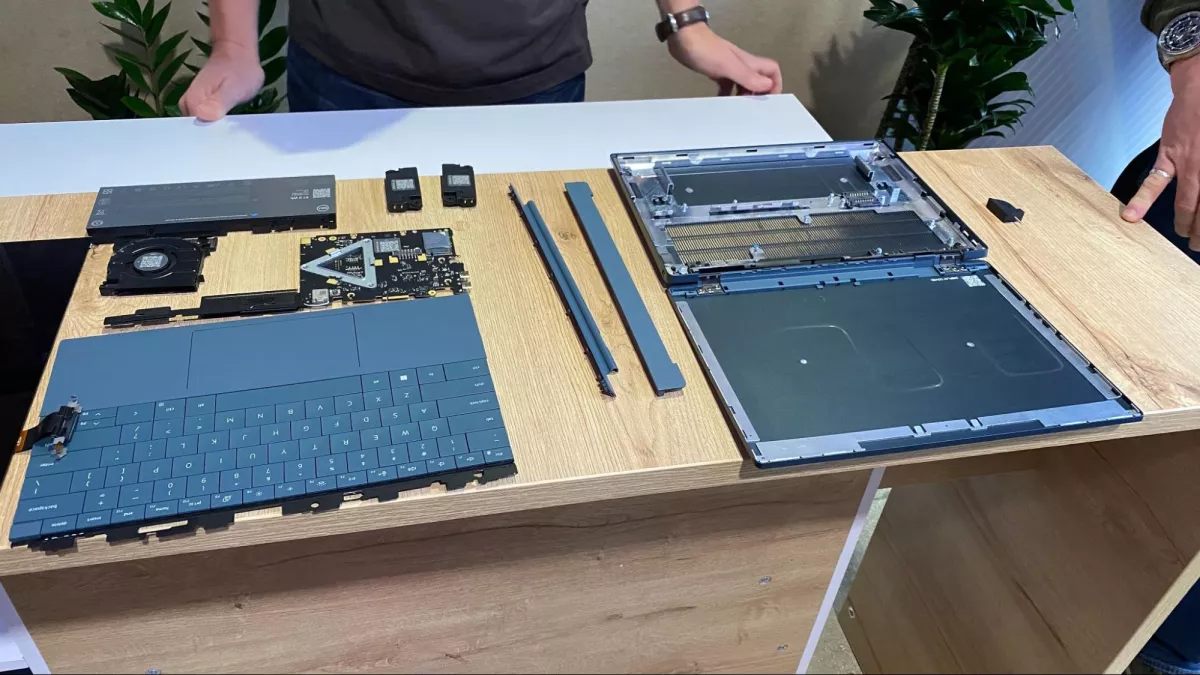 While the first Luna model had four screws, the new version uses a screwless design using pins, a feature that allows users to easily remove the device's keyboard. Removing this section will unlock the keyboard and then you can remove it without having to disconnect any cables as it is connected via pins. There are almost no cables in this device and its other parts such as battery, fan and motherboard can be separated respectively. Similarly, the screen of this device is also connected to other parts through pins.
written by TomsHardwareThe second generation of Dell's Luna concept laptop uses the Windows operating system. This engineering masterpiece is designed in such a way that you can easily separate all its parts and by putting them together, you will have a complete laptop. It is worth mentioning that this system is of x86 type and there will be no Arm version.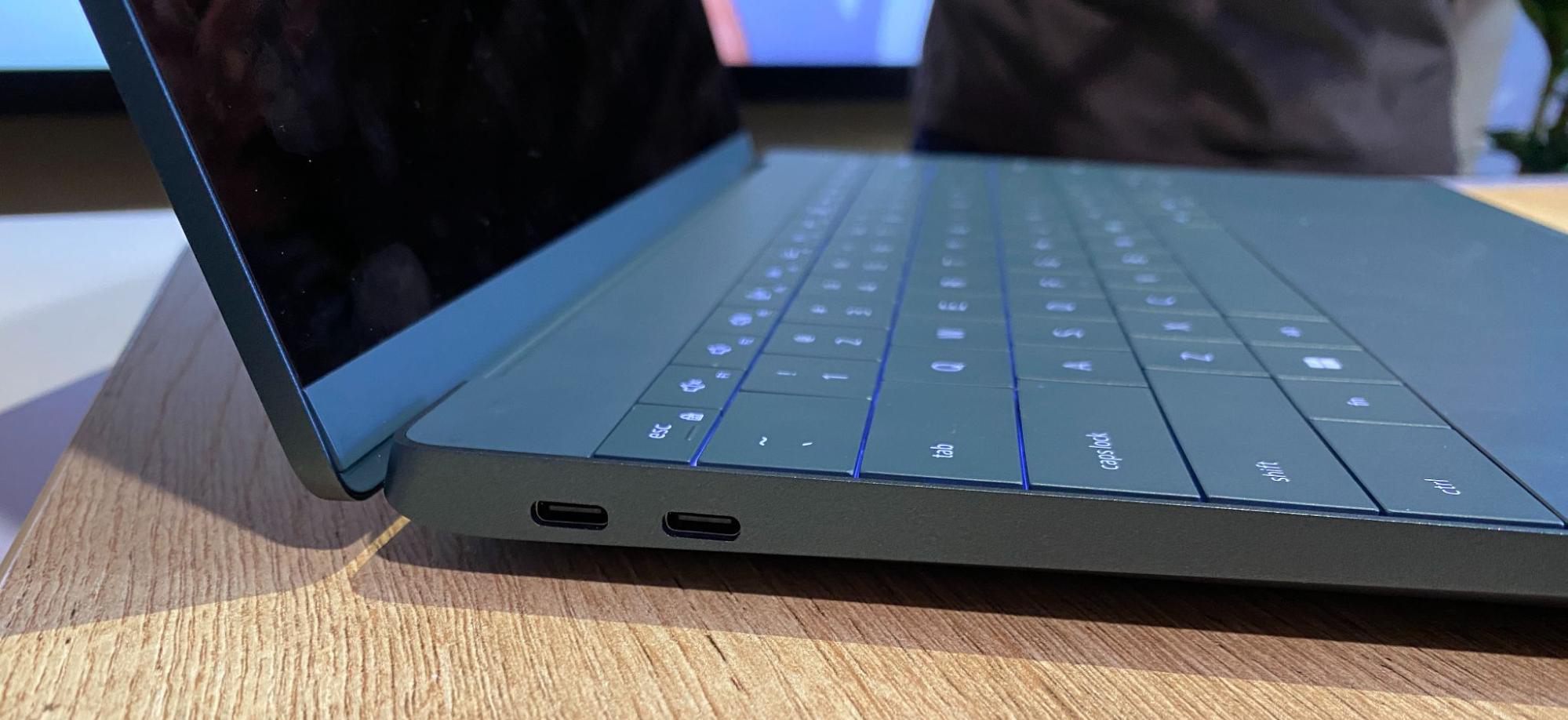 Dell has also developed robots that can take apart parts of the company's devices and scan them to decide whether various components can be used in other devices. For example, speakers may be used to make other products, and this solution will help reduce waste and recycle defective products.
Glenn RobsonDell's Chief Technology Officer of Customer Solutions writes in a blog post:
People who work at home may use other components such as keyboards and external monitors. The evolution of the Luna concept model can help increase the life of its various parts. In the simplest case, this solution is similar to the method of maintaining vehicles, and for example, when the tires or brakes of the car break down, we replace them.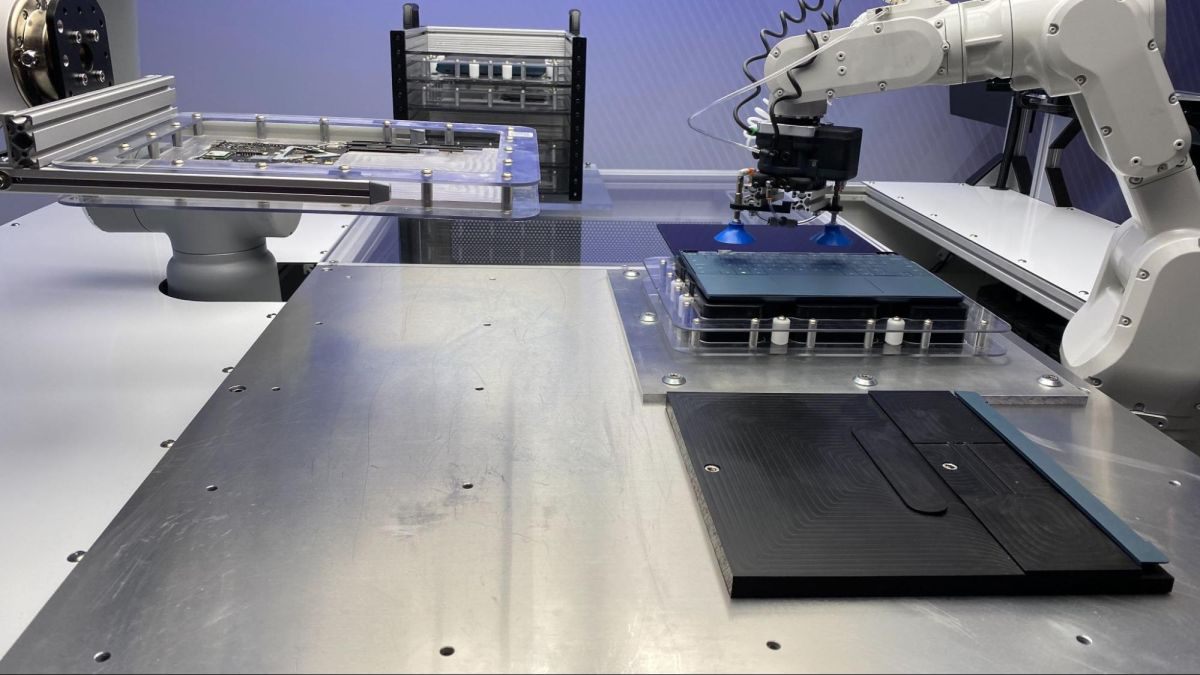 Related article:
By scanning the QR codes, Dell's robots identify which parts of the machine are recyclable and which parts are defective. Of course, the performance of these robots is not very fast at the moment, but Dell points out that its partner companies that work in the field of recycling electronic parts, sometimes need more than an hour to separate the components of personal computers.
Of course, all the advantages of Luna will work if Dell can turn it from a concept model to a commercial product. The company needs to complete its recovery and recycling programs so that customers know what to do after a broken device. The company should also encourage its customers to take defective devices to local recycling centers instead of throwing them away.
If Luna reaches the stage of mass production, this action can be significantly effective in reducing e-waste. Of course, Dell will definitely take other things into consideration because if users can work longer with their device by replacing parts more easily, this will make them less motivated to buy new models, and this will certainly affect the company's business. will have an effect.
Source link