News
Dell introduced the XPS 13 Plus laptop with a completely new design
Dell has officially unveiled the latest member of its XPS family of high-end laptops, the XPS 13 Plus. The new standard XPS 13 will be available later. XPS 13 Plus has a new design and Dell has made various changes to this product.
As you can see in the pictures of XPS 13 Plus, this product is a redesigned model of XPS 13. The keyboard of this new laptop is one of the parts that has changed its heart compared to the standard XPS 13 model.
According to the XDA, at first glance it may seem that the XPS 13 Plus Dell laptop does not have a touchpad, but that does not mean that the laptop does not have a touchpad. In fact, you just can not see it. Below the keyboard of this laptop, like the products of other companies such as Microsoft Surface laptop or Lenovo Yoga Titanium X1 titanium pad and Apple Touchpad MacBooks, with the difference that the touchpad border is not visible in this product.
The XPS 13 Plus keyboard uses larger keys that are square in shape, which is a big change from before. In fact, these days we see the use of larger keys in new laptops, but the lack of space between the keys is a bold choice. Also, if you hold down the Fn key on the XPS 13 Plus, the shortcut keys above will become the F keys.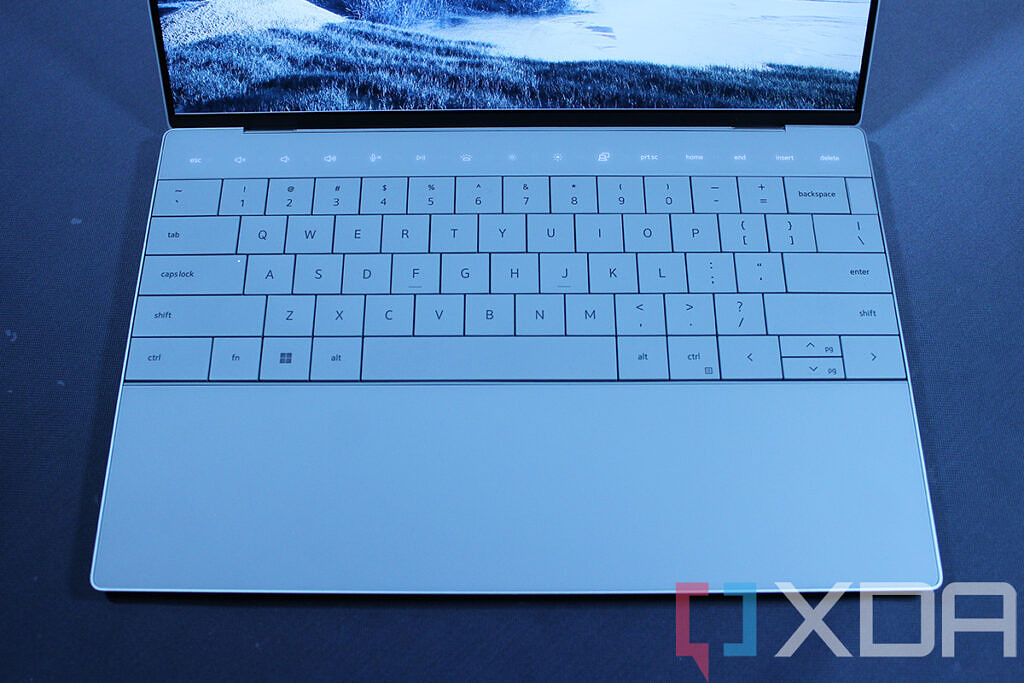 We will now look at the other features of the Dell XPS 13 Plus. This product uses a new webcam but its quality is still 720p. Dell says it has focused a lot on building better webcams because the previous generation of webcams embedded in the company's laptops were not of good quality.
Dell XPS 13 Plus has a new design and in addition, its performance is better than the older XPS 13 9310. This product is equipped with new Intel P series chips with a real power consumption (TDP) of 28 watts. This is while the actual power consumption of the previous generation processor of this laptop was 15 watts. The new XPS 13 Plus chip uses 14 cores and 20 chips. It should be noted that the Core i7-1280P processor includes six P-cores and eight E-cores.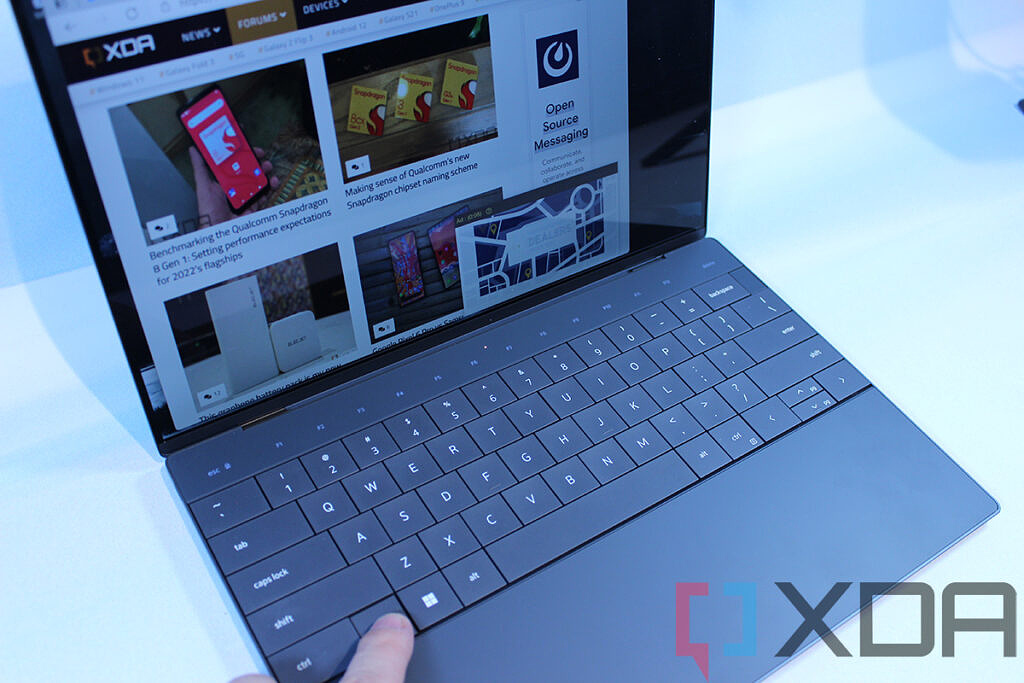 The new XPS 13 Plus laptop uses a 13.4-inch display with a 16-by-10 aspect ratio and a resolution of 1,200 by 1,920 pixels. This screen also supports touch commands. This product will be marketed in two colors, platinum and graphite. In other words, since this Plus model is a new version, it will be available in different options. Dell, for example, will even release a version of this laptop with the Linux operating system.
The Dell XPS 13 Plus will be priced at $ 1,199 and will launch in the spring of 2022.
Related article:
Dell also unveiled the UltraSharp video conferencing monitor. This 32-inch display offers 4K quality. Other interesting features of this product include dual-array microphone, 14-watt speakers and 4K webcam. This webcam is actually Dell's UltraSharp 4K webcam, which is slightly smaller in size.
The 32-inch UltraSharp video conferencing monitor will be released on March 20, but the price of this product has not been announced yet.
Source link