News
Dehghani Firouzabadi became the acting vice president for science and technology
In a letter, Ebrahim Raeesi appointed Rohollah Dehghani Firouzabadi to the position of acting vice president for science and technology. Dehghani Firouzabadi is already the head of academic jihad, who became the president from today (the 28th of Shahrivar) while maintaining the position of acting vice president for science and technology.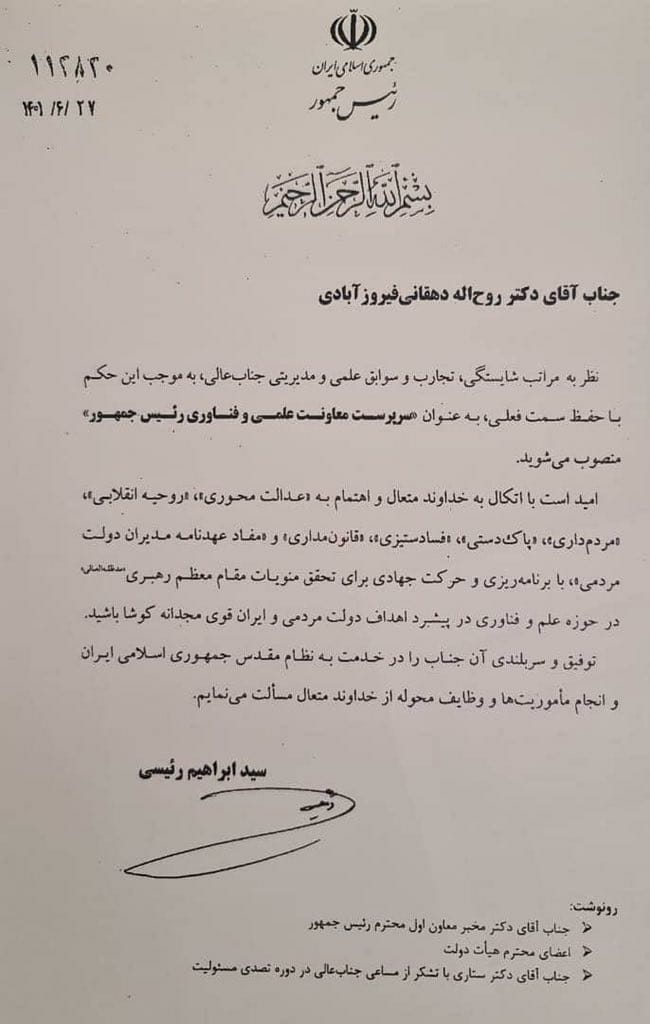 Ruhollah Dehghani Firouzabadi is a member of the academic faculty of Sharif University of Technology and vice president of research, technology and innovation of Islamic Azad University, and his other executive records include cultural and social vice president and cooperation in research vice president as an advisor to the university president.
This appointment has been made while Sorena Sattari, the scientific and technological deputy of the president, resigned from her position last week. In 1392, Sattari was appointed to the position of scientific deputy by Hassan Rouhani and continued his activities in the same position in the 12th government.
After that, in August 1400, Ebrahim Raisi kept him in the same position. After one year in the 13th government, Sattari resigned from his position in a letter to Raisi. Now, Dehghani Firouzabadi has been appointed as the head of the Vice President for Science and Technology, while earlier, in June this year, the name of Mohammad Reza Hosni Ahangar, the commander of Imam Hossein Jame University (AS), was proposed as an alternative to Sattari.
Source link