News
Cyber ​​trucks will not be delivered to customers until 2023
It has been almost two years since the introduction of Tesla's modern and unusual pickup truck called Cyber ​​Truck, and since then, there have been many positive and negative rumors, margins and feedback about this car. Ilan Mask It was recently announced that the first model of the cyber truck will reach production line next year (2022); But it seems that customers of this product will have to wait more than a year; According to Digitaltrends, an informed source claimed on Thursday that the initial production of Tesla's cyber truck will not be completed until the first quarter of 2023 (winter 1402).
On the cyber-track page on Tesla's website, the release date is deleted in the phrase "You can complete your car settings by the time CyberTrack is due to be produced in 2022" "Complete" has been changed. This can be considered as a confirmation of the published claim.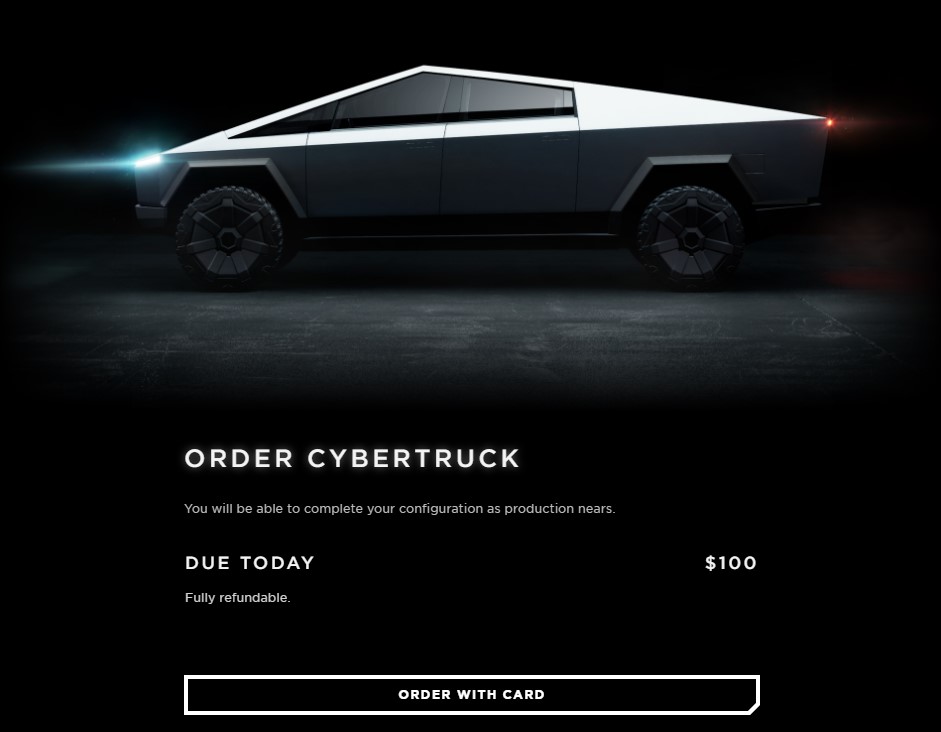 Initially, Tesla was expected to begin full-scale cyber-electric production by the end of 2021 (December 1400); But in August 2021 (August 1400) this date changed to early 2022 (winter 1400).
Tesla has not yet announced the reason or reasons for the delay in the production of the cyber truck, but according to this informed source, the change in production time may be related to changes in the design of this car.
In November 2021, Tesla's CEO tweeted about the problems of the Tesla plant in Texas, referring to the global chip shortage crisis, which could be another reason for changing cyber truck production time.
Currently, all eyes are on the Tesla Revenue Call event on January 26, 2022 (February 26, 1400) to present Ilan Mask with an updated Tesla Roadmap for Cyber ​​Truck.
More than one million customers are waiting for the launch of CyberTrack
It is estimated that Tesla has received more than one million pre-orders for cyber trucks. Customers must first pay a $ 100 refundable deposit to be in line, and the online store will still accept orders despite uncertain delivery times.
Describing the Cyber ​​Truck in the summer of 2021 (1400), Ilan Musk said that the design of the Tesla pickup was such that it seemed to have been built by aliens of the future, and that it might not sell well because of its bizarre design.
Related articles:
However, it seems that now, in addition to the strange appearance, the long waiting time for delivery also discourages some customers from buying; This is because the delivery time of competing automakers' electric pickups is shorter than that of cyber trucks, and this may tempt Tesla customers to buy these vehicles.
Tesla describes the cyber truck as follows:
Cyber ​​trucks have better performance than trucks and more performance than sports cars.
The Tesla electric pickup will be available in three models, depending on the features selected, priced between $ 39,900 and $ 69,900.
Source link