News
Core i5-13500 chip appeared stronger than Ryzen 7 7700X in early benchmarks
Intel's mid-range 13th generation processor so far It has not released the Core i5-13500, however, the engineering sample of this chip was able to appear stronger than the AMD Ryzen 7 7700X in the Cinebench R23 benchmark. Intel is likely to introduce the Core i5-13500 chip along with the Core i5-13400 and Core i5-13600KF at CES 2023.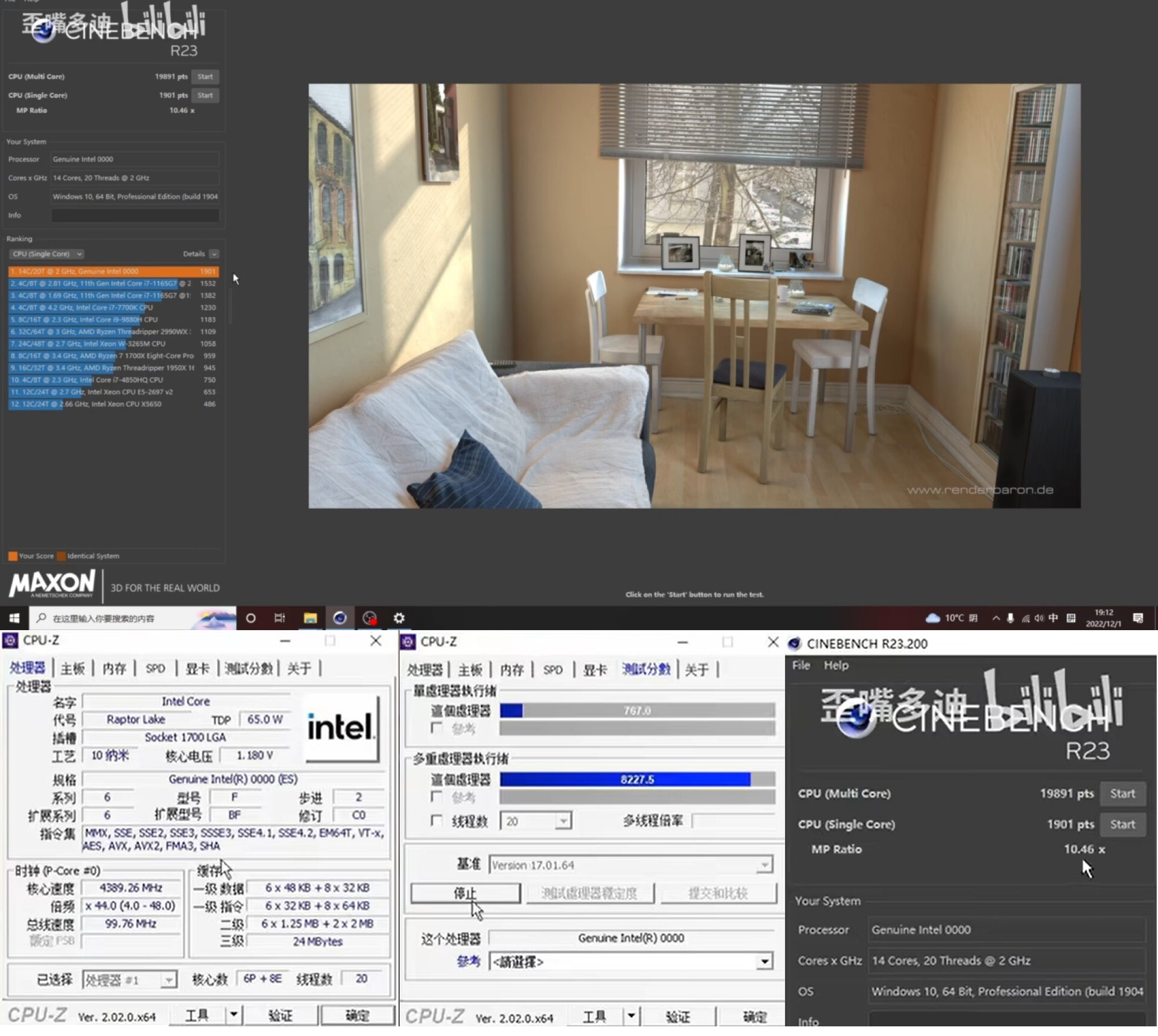 According to NotebookcheckA whistleblower on the Bilibili social network has provided details about the performance of the Core i5-13500 chip. It is said that this chip has 6 high-power cores and 8 low-power cores and has a total of 20 cores. In comparison, the 12th generation Core i5-12500 chip had only 6 cores and 12 cores. The difference between the two chips in question in single-core performance will not be much, but the Core i5-13500 appears much better in the multi-core department.
Related articles:
The Core i5-13500 scored a single-core score of 1,901, which is almost 100 points higher than the 12th generation processor. Intel's 13th generation mid-range is behind the new Core i5-13600K and Ryzen 7 7700X processors by a relatively similar margin.
As expected, in multi-core performance, the Core i5-13500 performs up to 20% slower than the Core i5-13600K. The multi-core score of 19,891 puts the Core i5-13500 ahead of the Ryzen 7 7700X by 800 points, which is a remarkable achievement. Core i5-13500 appeared about 53% more powerful than the previous generation.
The engineering sample of the Core i5-13500 processor has achieved a single-core frequency of 4.9 GHz and an all-core frequency of 4.4 GHz (in 6 powerful cores). The frequency of the low consumption cores of this chip reached a maximum of 3.4 GHz.
Source link