News
Buy mobile phones in installments from Pishrotek
The volatility of prices in the mobile market and the ever-increasing trend of smartphone prices have worried many people about buying a mobile phone. What is the solution to this problem? Despite the high price of smartphones, how can we not lag behind and take advantage of the latest products of well-known brands? To answer these questions, read this article to the end.
Buy a mobile phone in installments, without the need for a check and toggle
We live in an age where technology and communications are paramount and smart devices like cell phones, laptops, etc. are no longer considered luxury goods; Rather, they have become an essential and integral part of our lives. At present, living, studying and working without the use of smart gadgets is practically impossible and extremely difficult. In the meantime, the high price of smart devices and the instability of their market has become an unsolvable problem. what's the solution?
Buying a mobile phone in installments is one of the ways that this problem can be overcome. But buying in installments also has its own troubles: finding a guarantor, high interest, providing a check, being required to make an advance payment, and so on. What if you can buy the phone in installments without the need for the items mentioned? Here's the key to solving the problem: Pioneer.
Who is your pioneer?
Pishrotek is an activist in the field of electronics, mobile phones and home appliances. With more than 5 years of experience in the field of import and distribution of mobile phones, this group has been able to obtain licenses for the import and distribution of mobile phones from institutions such as the Ministry of Industry, Mines and Trade and the Radio Regulatory Organization and has a brilliant record. .
The present collection has been launching its online store for some time, and by providing a platform for buying mobile phones in installments, it seeks to meet the needs of its customers as much as possible. The most important goal of this installment goods store is to offer quality products to customers, and by eliminating the need for a guarantor and presenting checks, it has greatly facilitated the purchase process and meeting the needs of your loved ones.
Who can buy from Pishrotek?
If you are employed or retired from one of the organizations that are parties to the contract with Pishrotek, you can easily buy your desired mobile phone from Pishrotek website. Members of contracting organizations are not required to provide checks, promissory notes or guarantors to purchase from Pishrotek. Currently, it is only possible for Social Security retirees and pensioners to purchase installments from Pishrotek. The forerunners of Pishrootek Group try to make it possible for other people and staff of other organizations to buy in installments as soon as possible.
General terms of buying the phone in installments from Pishrotek
As mentioned, at the moment, only people who are employed or retired from the organizations that are parties to the contract with Pishrotek can buy the phone in installments from Pishrotrak. To buy from Pishrotek, you need to charge your credit wallet. First, you get bank credentials with basic information such as your name and mobile number. A positive condition is the result of no validation, no returned checks and bank debt. After this step, the facility file will be prepared for you and your credit wallet will be charged within 10 to 15 working days. After charging the wallet, you can buy any type of phone.
Goods warranty terms in Pishrotek
All mobile phones purchased from Pishrotek include a 7-day money back guarantee. Keep in mind that it is possible to return the goods only when the packaging and sealing of the device are not opened. Provided for you. If the packaging of the goods is opened, or it is damaged in conditions other than shipping, it will be included in the warranty conditions.
Which phones can be purchased from Pishrotek website?
In today's world, cell phones are more than just "cell phones", they cater to a wide range of needs. Due to the expansion of the use of smartphones and the necessity of their existence, the leading site has made it possible for you to buy a wide range of the most practical and best phones. By visiting Pishrootek website, you will see that the latest and most practical products of well-known companies such as Xiaomi and Samsung are available to you.
If you have decided to buy a new mobile phone and you are still hesitant to choose the model, the latest products from Xiaomi and Samsung are among the options that you should seriously consider buying. The two companies have recently produced and marketed handsets that, while having a lot of capabilities, are very reasonably priced.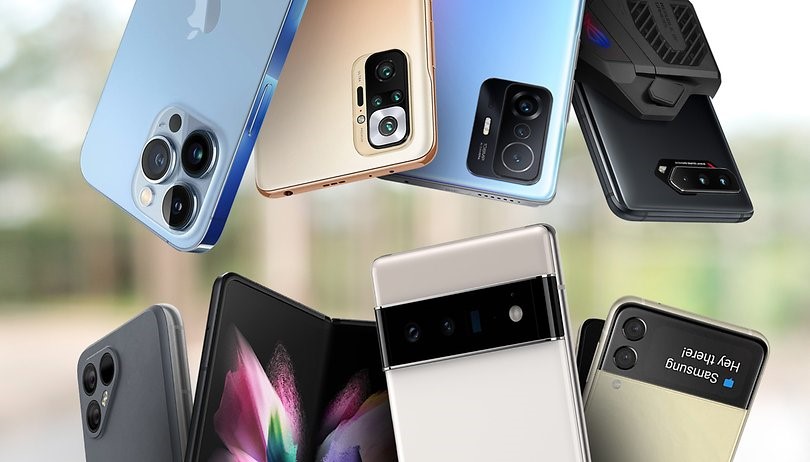 Xiaomi's Redmi and Poco series handsets are among the company's mid-range handsets that have already made a lot of noise and have attracted a lot of attention due to the numerous features they provide to users. If you want to buy a Xiaomi phone in installments, count on Pishrotek.
A series phones And M Samsung, which is in fierce competition with Xiaomi handsets, is another economical and practical product on the market. While having a reasonable price, these phones also have many features, the most important of which are the high quality of the camera, high capacity of internal memory and RAM, high capacity of the battery, attractive design and offering the phones in happy and various colors. If you decide to buy a Samsung phone in installments, do not forget the Pioneer.
Benefits of buying mobile phones in installments from Pishrotek
In the current situation where the prices of goods, especially products such as smartphones, laptops, etc. are very high and the purchasing power of many people has decreased significantly, buying goods in installments is very helpful. Installment purchases allow you to buy goods that you would not normally be able to afford without having to pay large sums of money and pay for them within a specified period of time.
Since people are currently generally unable to spend their full monthly salary on products such as mobile phones, buying in installments helps them pay part of their monthly salary in installments and can afford other expenses. . In addition, buying in installments helps you buy more and better products. For example, if you could normally buy a mobile phone worth 4 million, by buying in installments, you can take advantage of the chance to use a mobile phone worth 10-15 million.
Fixed refunds are another benefit of buying in installments. From the beginning of the purchase, you know how much you have to return to the store each month as a refund, and this facilitates money and income management. In addition, as the value of money has a downward trend, your purchasing power will decrease as you go along. Installment shopping allows you to buy everything you need right away without worry. Since the installment purchase of the phone from Pishrotek is done without the need for a guarantor, check and promissory note, it is an option that can not be easily ignored.
Conclusion
As mentioned, buying a mobile phone in installments has numerous benefits, and buying from a reputable store such as Pishrotek, which has an electronic symbol, is one of the best ways to buy a mobile phone. Click here to buy from Pishrotek and view available goods.
Source link