News
Buy a stock server with 24-hour technical support for free
Any home computer to which other systems are connected and receiving services, Stoke server is included in. In fact, the only difference with other home computers is the ability to connect to the network and provide network support services to other systems. This is possible with the help of programs and settings that are implemented on it.
With your help, Smart is ready to buy the best stock and used server available and with guaranteed quality. In this article, we will introduce you to how to buy a quality server that the seller is in the field of IT Free 24-hour support for software and hardware Gives.
What is a stock server?
Stoke server Or Second hand server A stock server is said to have been sold by the previous buyer for any reason or for no reason and to have worked partially. Of course, it should be said that due to the great popularity of this product, profitable sellers of data center servers (Servers that have been used excessively and unreasonably) They sell. These servers are registered in your smart suite as a Grade B server. These servers are welcomed by most stores for sale; Because the price is less than Stoke Grid Server A(Low function server) And their price difference reaches several million tomans.
Servers are the most important infrastructure equipment of any network and need to be of high quality and performance. If an individual or group is unable to purchase new and expensive servers, they can use stock servers, which have many advantages. Due to the sharp fluctuations in currency prices and rising prices for new parts, the Stoke server can be used, which is very economical. Also, you can buy a second-hand server with a suitable configuration, even with a small budget.
Stoke Server Buying Tips (Everything You Need to Know to Buy a Stoke Server)
It is first necessary to determine the purpose of purchasing the server and the type of business, and to determine the amount of performance that is expected of it. Also, specify server components appropriate to the business and the amount of network client activity (Free consultation with your smart 24 hour sales team)
Attention to Raid Server: You should pay attention to what kind of raid you use for your hard drives. The raid battery must be perfectly healthy.
Note the stock server grade: If you want to use the server yourself, you must note that your server is very little used and must be grade A.
The brand and the manufacturer of the server must have sufficient credibility and reputation and its products must be certified in terms of quality, performance and longevity.
Depending on the hard drives and the type of hard drive depending on your use
Pay attention to server BIOS (last server update date)
Pay attention to the ILO server and test its health: All the proper operation of HP servers is on the ILO; So be very careful.
Pay attention to store support: One of the most important points is to get this product from the store that will provide you with good support in terms of software and hardware. SmartNet comes with 24-hour free support to help you, in addition to free shopping advice, completely free support in any field of IT, whether in the field of security, active, VOIP and any network issues.
Understanding stock servers is a very important way.
Buy Used servers: Due to the great popularity of this product, profiteering sellers sell it Datacenter servers they have payed. Smart with its 24-hour support of its IT products strives to provide you with the best services.
Have a valid warranty or written guarantee
Checking different parts of the server such as power, cooling, storage and ensuring their health: In the smart suite, all tests are performed in front of the customer.
Server manufacturing companies
Companies HPE-IBM-DELL-SISCO-SUPERMICRO They produce hardware servers.
Reason for choosing a server HP What is?
1. brand HP It is very pervasive.
۲. In most organizations from the server HP use.
3. Reasonable price compared to high quality (Winners like IBM They are very expensive)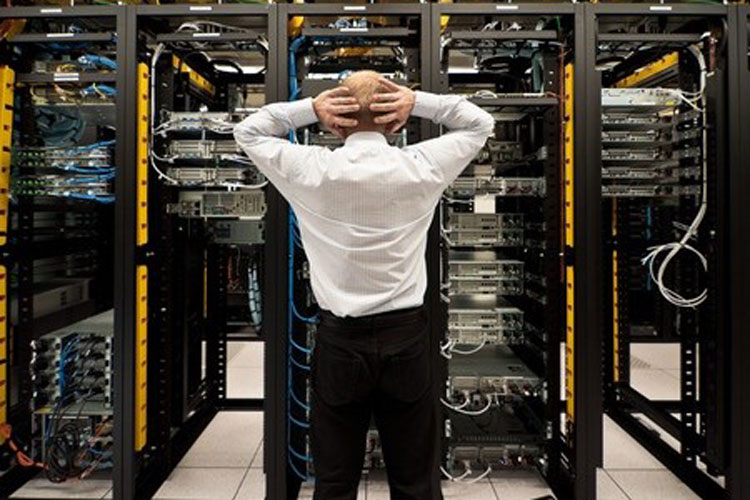 It is better to get your computer equipment from stores that are always by your side. You can be the best with your intelligence. We make every effort to increase the quality of our colleagues' work IT We will. For online inquiries of approximate types Stoke server, You can from the site hstock See also.
Source link