News
Bimito will continue to operate under the Azki brand
Bimito and Azki announced today, December 14, 1400, in a press conference that Bimito will henceforth serve only under the Azki brand. This decision was made after evaluations and due to the importance of providing services with a single name to enter new markets.
According to Zomit, Tim Latif, Chairman and Founder of Azki Startup, at the beginning of the ceremony, referring to the merger process of the two startups in 2009, said that Azki's dream was to become the largest insurance seller in the country so that it could move to other markets. Latif added that not only financial products, including deposits, loans and stock exchanges, but also who wants to enter other industries such as healthcare, tourism or Internet sales and SIM cards.
In this regard, Azki Loan Company has been launched, which is an independent company from the heart of Azki Bimito and intends to provide 700 billion loans in its first year of operation. The company is pursuing a "buy now, pay later" strategy, which is very successful in inflationary countries. The company is expected to launch other banking products, and the service will soon be available on the Azki website.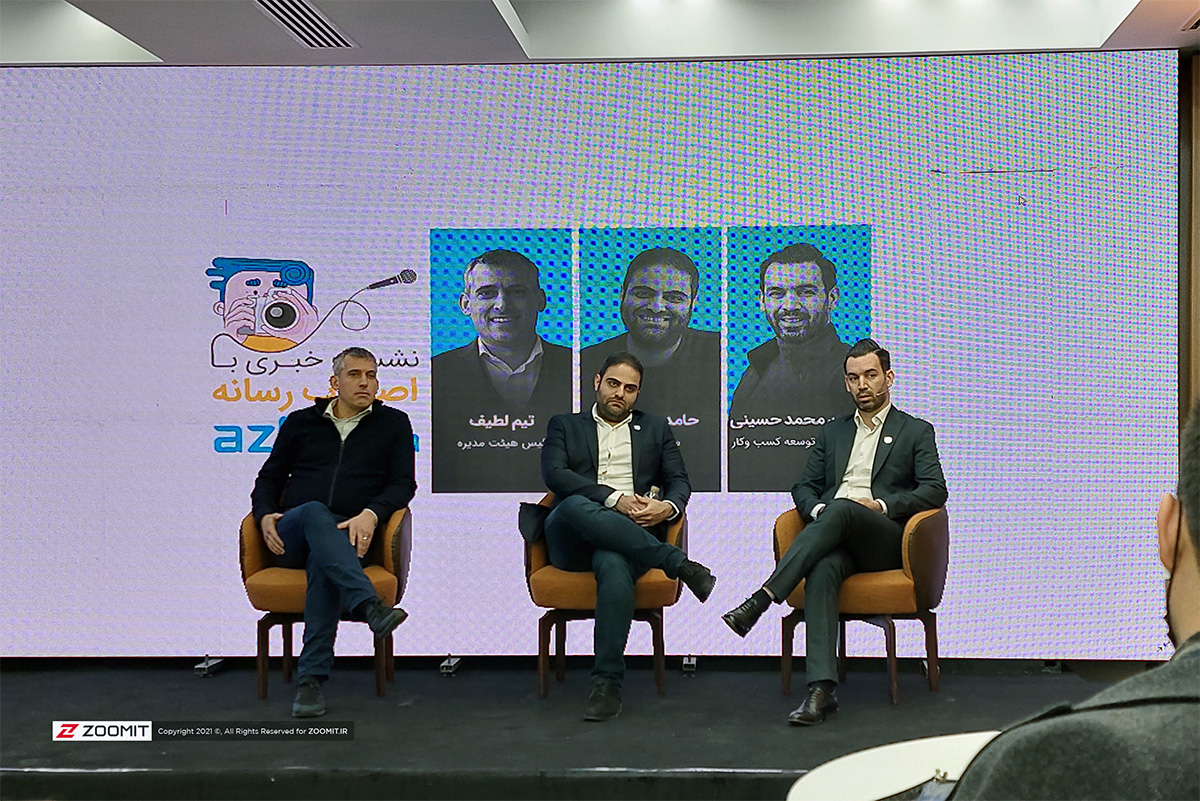 Latif said only 3% of the online insurance market is now online. In fact, it can not be said that insurance sales in the country have become electronic. However, Bimito and Azki control 80% of the online insurance market. Azki has now reached the point where he has also started the biggest TV commercial contract on the radio three months ago.
Hamid Valipouri, CEO of Bimito, also referred to the company's situation before merging with Azki. According to him, Bimito was in a difficult financial situation at the time and even barely paid its employees; For this reason, he sought hard to raise capital. However, the company is now in very good shape and in the last two years, it has no longer needed to raise capital. He added that the value of Bimito is now more than one thousand billion tomans.
Hamed Valipouri told Zomit about the status of the car compensation service, despite the company's announcement that it would pay 40,000 insurance claims in Bimito this year, which faced challenges that prevented it from providing services to users outside the platform; As a result, this amount reached 22,000 payments last month.
Source link