News
Automatically send Gmail messages to another Gmail account
Email marketing is a common way to manage your Gmail inbox. If you want to change your email address to another email address, or if you use Gmail commercially and want your employees to receive emails, you can set up a marketing email in Gmail in a few simple steps. Must start Email Forwarding Enable in Gmail.
So go to the Gmail site and log in to your account if necessary. Click on the gear icon in the upper right to open the settings. Then tap on the top of the sidebar See All Settings click.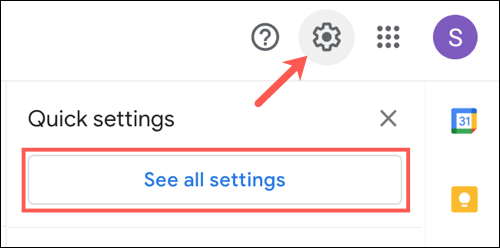 Fever Forwarding and POP / IMAP Select in Settings. The top of this section is titled Forwarding Specified, is the area you will be working with. Roy Add a Forwarding Address click.

Enter the new email address you want to use in the pop-up window and tap Next click.

A window will open to confirm the new email address. After verifying the email address, tap Proceed click.

In the next step, you will receive a message stating the verification code to the email address you provided. Roy OK click.

You must have access to the new email address or the person to whom the new address belongs to complete the process. The Gmail team will send an email to the new email you intend to use with a direct link to confirm the request to add a marketing email along with a verification code.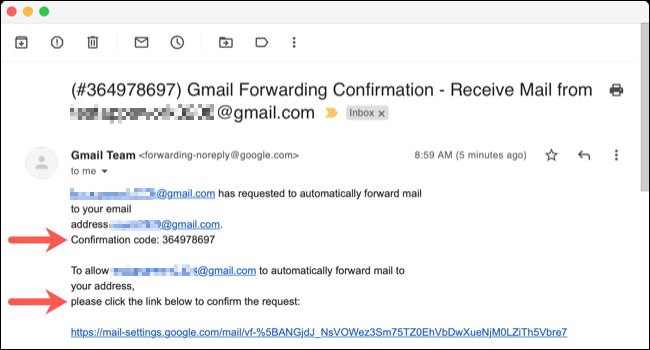 You must click on the submitted link and follow the instructions or copy the verification code and then paste it in the section Forwarding Enter your Gmail settings and tap Verify click.

Attention: If for any reason you did not receive the Gmail team email, tap Re-send Email Click next to the verification code.
Related article:
After successfully setting up the new email address, you need to turn on the marketing feature. Option to do this Forward a Copy of Incoming Email to (Send a copy of incoming emails).

In the second drop-down list, you can decide what to do with the emails that are sent to your current Gmail inbox. This option allows you to keep those emails in your inbox, mark them as read emails, and archive or delete them.

After finishing Save Changes click.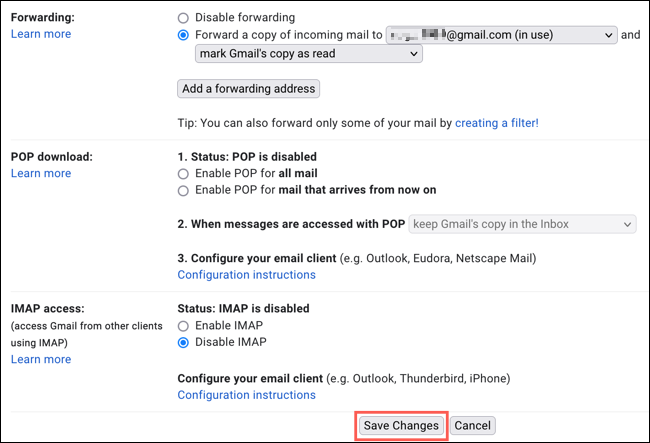 Being able to have all the emails that your main Gmail account receives automatically at another email address is a useful feature that can be used in many situations. If you want to disable this feature later, just go back to the section Forwarding In your Gmail settings, go to Disable Forwarding click.
We hope you find this tutorial useful. If you have experience using the forwarding email feature or have any questions about this, please share it with us and Zomit users.
Source link