News
Attractive pictures of paper birds
ويشالی And نایان There are two Indian paper cutters who have spent a whole year making and photographing their work. It all started with a year-long challenge until the 365-day project gradually grew into something bigger. Continuing this trend, they continued to make their work until 2020, which resulted in the creation of 1,000 works of art.
Vayshali says:
Each work of art begins with a simple design on paper. After that, different layers of the design are drawn on 200 GSM watercolor paper. Each layer is then carefully cut by hand and prepared for painting. Each small layer is carefully painted with watercolor. Finally, all the layers come together to create a three-dimensional look for our colorful birds.
It takes about 4 to 8 hours to make each work of art, depending on the details of the birds, such as feathers and colors. Their tiniest paper birds are only 0.7 inches long from head to tail.
We want to share the beauty and importance of rare birds with the help of our unique art. We hope people understand the importance of all bird species and help save them. As we see climate change, we must change now.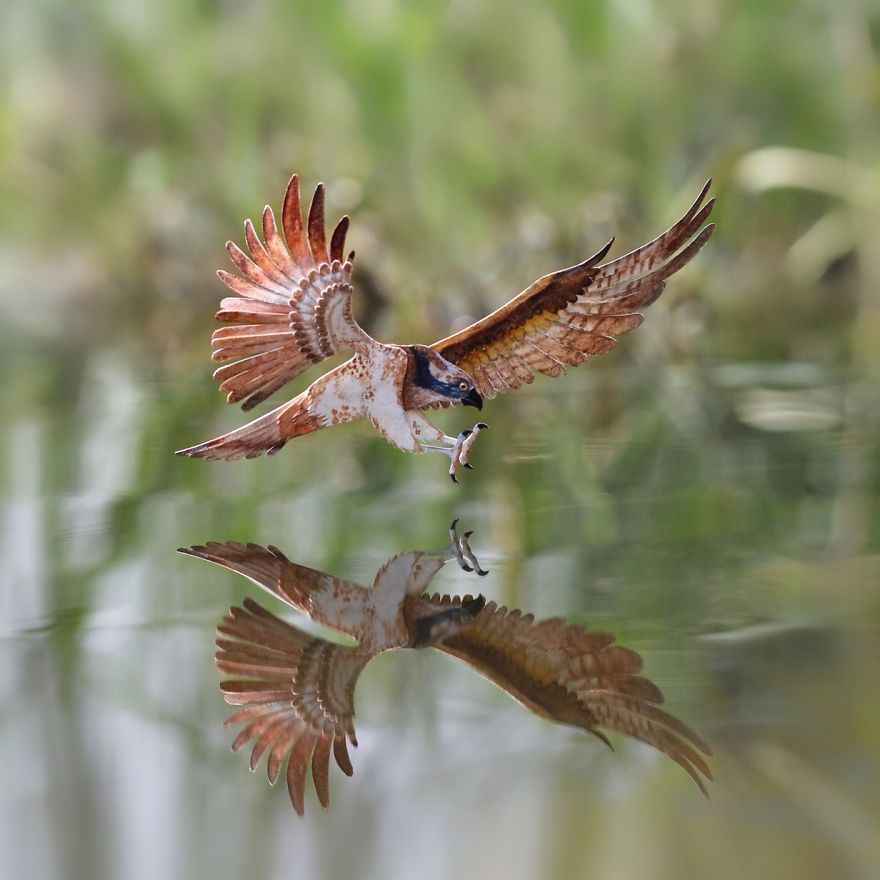 ---
---
Weishali and Nayan make miniature paper-cut artwork inspired by nature. These two artists love birds, being in nature and working for nature. They have done their education and studies in the field of art and design. Veshali paints watercolors and finishes on paper.
We will soon start our individual investments focusing on different types of art related to wildlife, and we believe that this will further the development of our art and experience.
---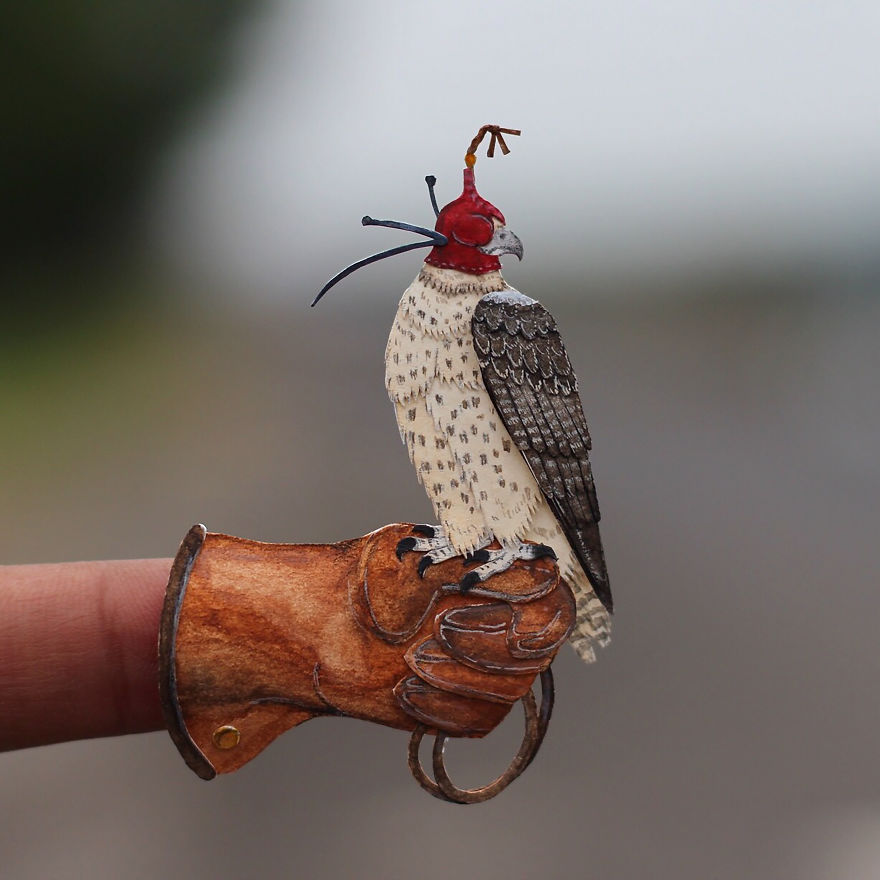 ---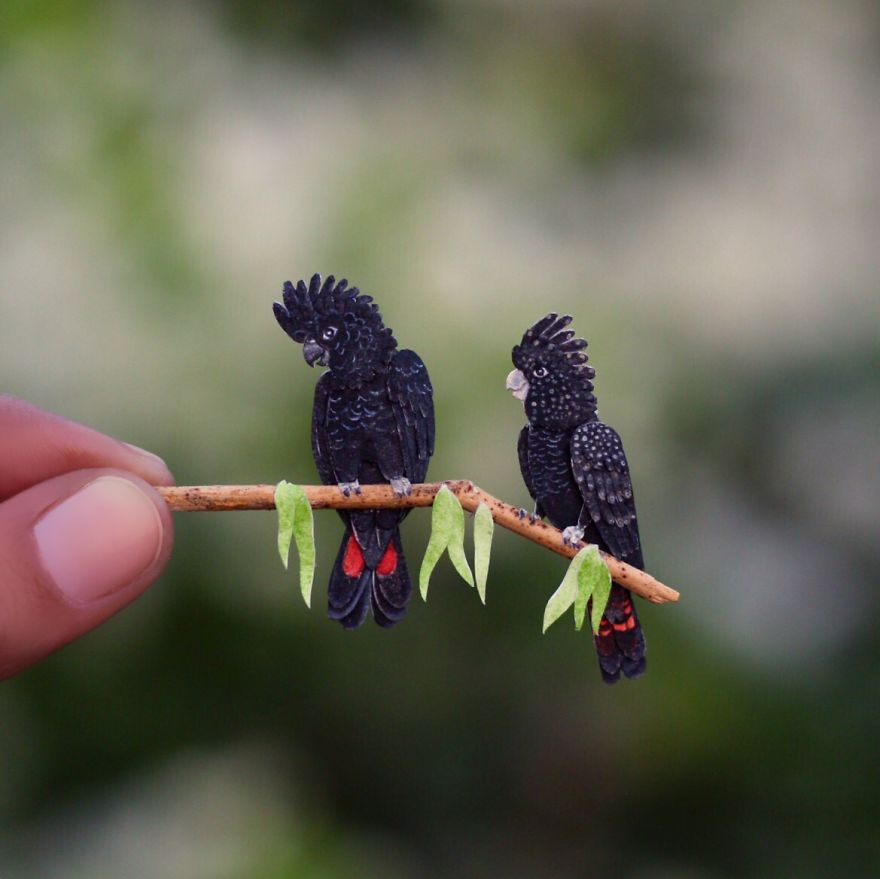 ---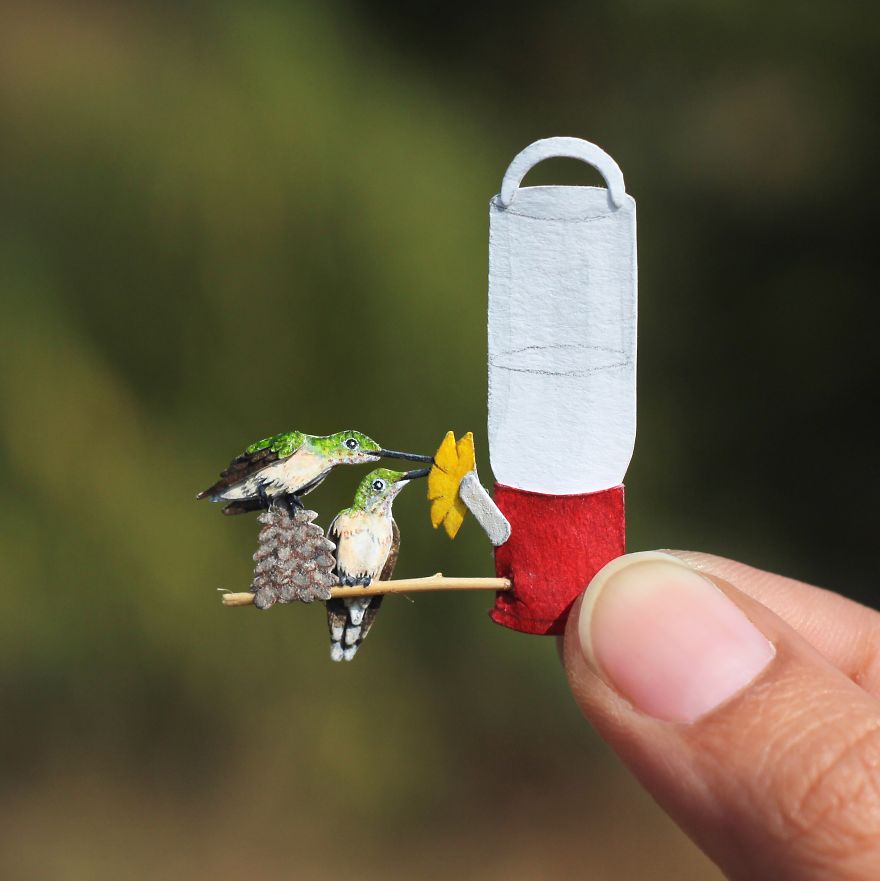 ---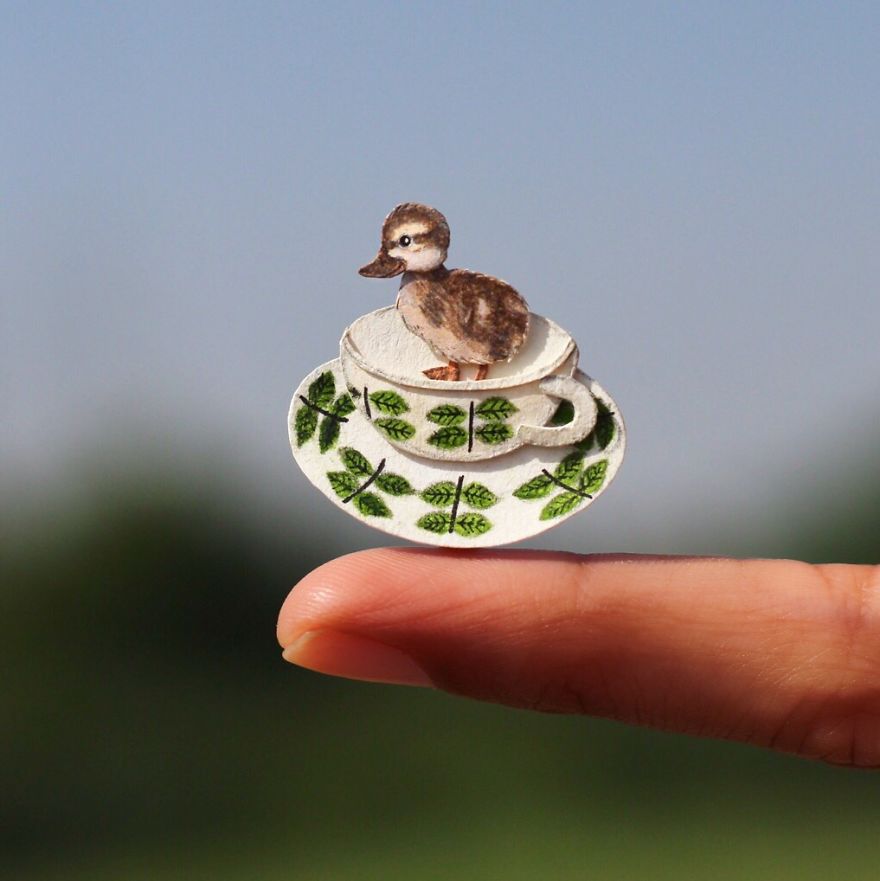 ---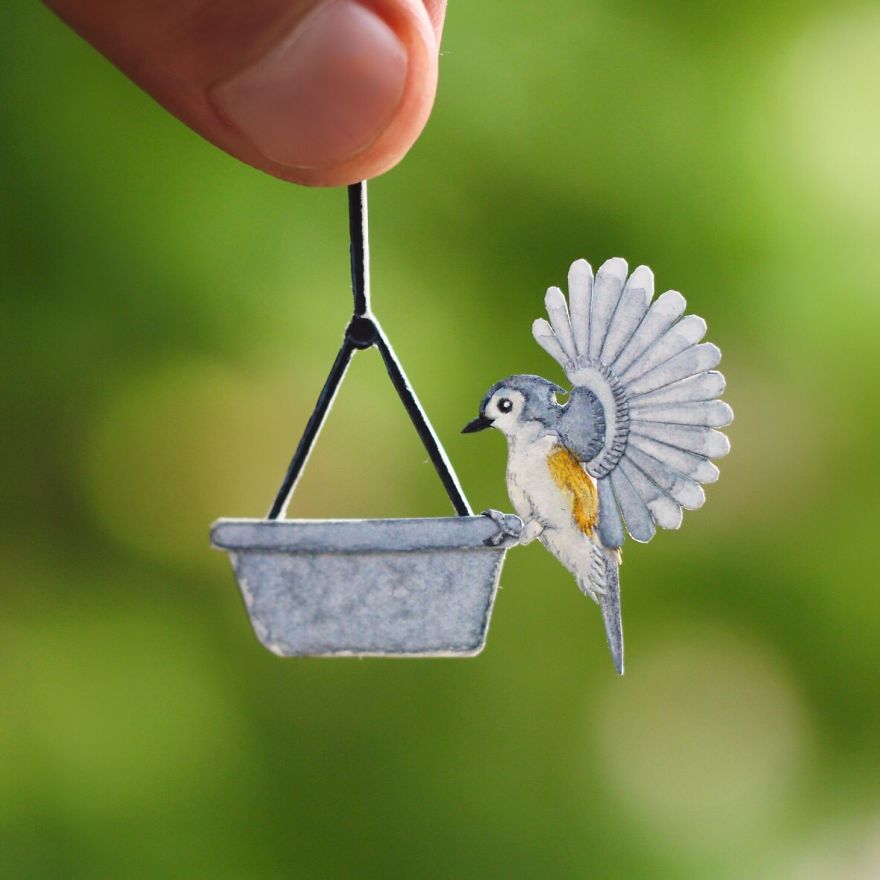 ---
As creators of miniature models in 2014, we started our first work together at NID. We worked there for two years, during which time we dared to start NVillustration in 2015. At that time, we were constantly researching and experimenting with paper and wood, and creating works of art with them. We left our job in 2016 and started working as a full-time paper cutting artist. So far we have worked on various topics, but nature has always been our first basis and love. In 2018, we launched our 1,000-day series to raise awareness about nature. Before paper art, we made miniature architectural models.
---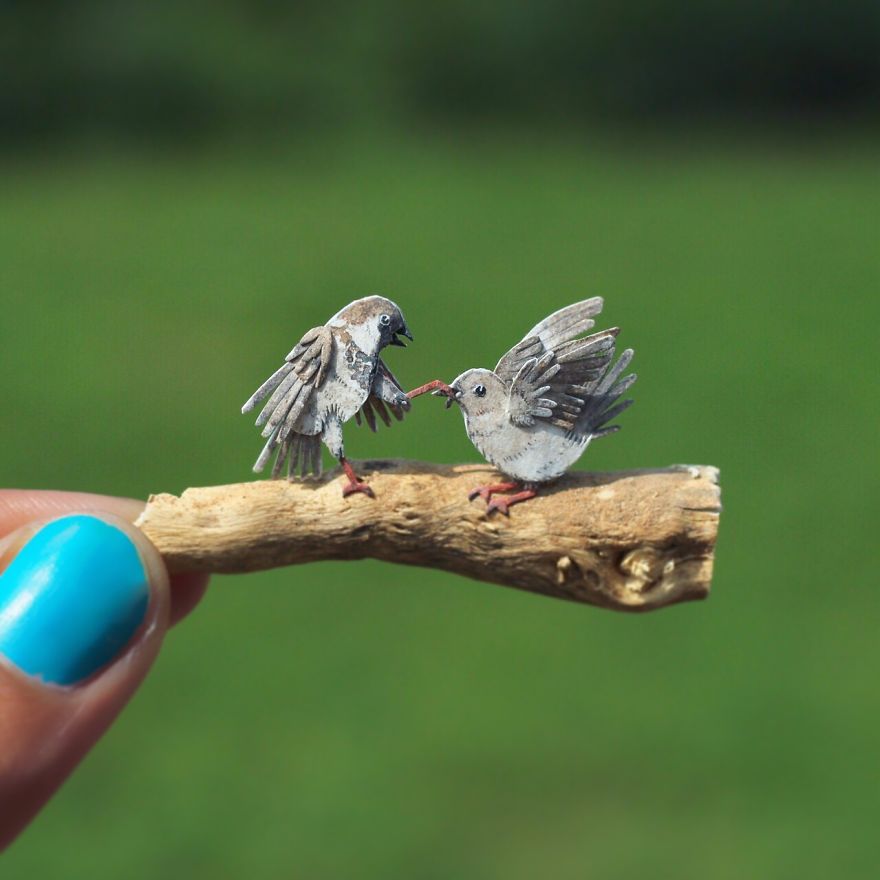 ---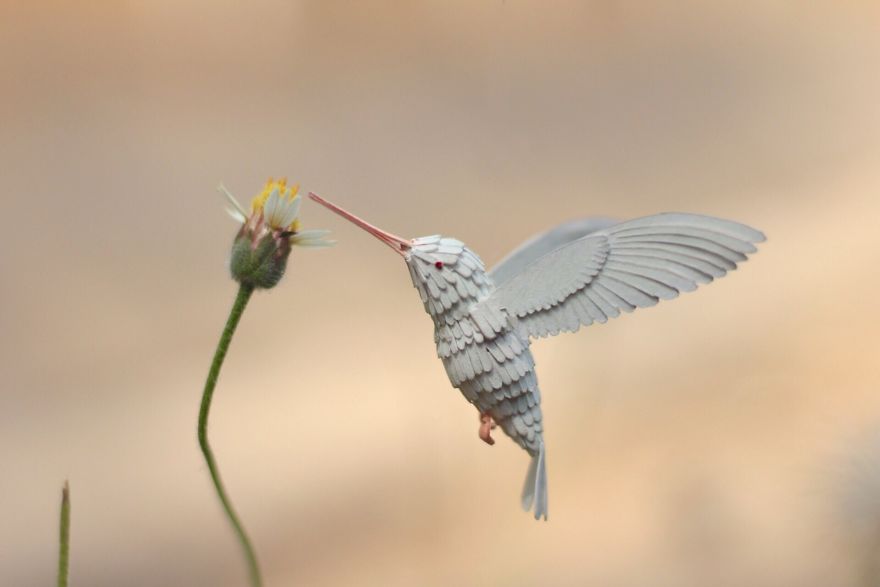 ---
Our story started on a rainy day in 2017. We were at our favorite place, there was a water canal near the studio and a bright yellow bird (Golden Fairy) was flying overhead. We did not know what a bird it was at the time, but its bright yellow color caught our attention. We were fascinated by that beautiful bird, we were just looking at it. The next day, our search for Peri Shahrokh began and took us to different places. During this adventure we discovered other birds such as cormorants, woodpeckers, buccaneers, ducks and many more. It was interesting to know that there are so many different species of birds living around us that we were unaware of. So we decided to share the beauty and importance of these birds with the world through our art. We did the challenge of making very detailed birds in miniature size every day to pique viewers' curiosity and engage them in learning more about birds.
---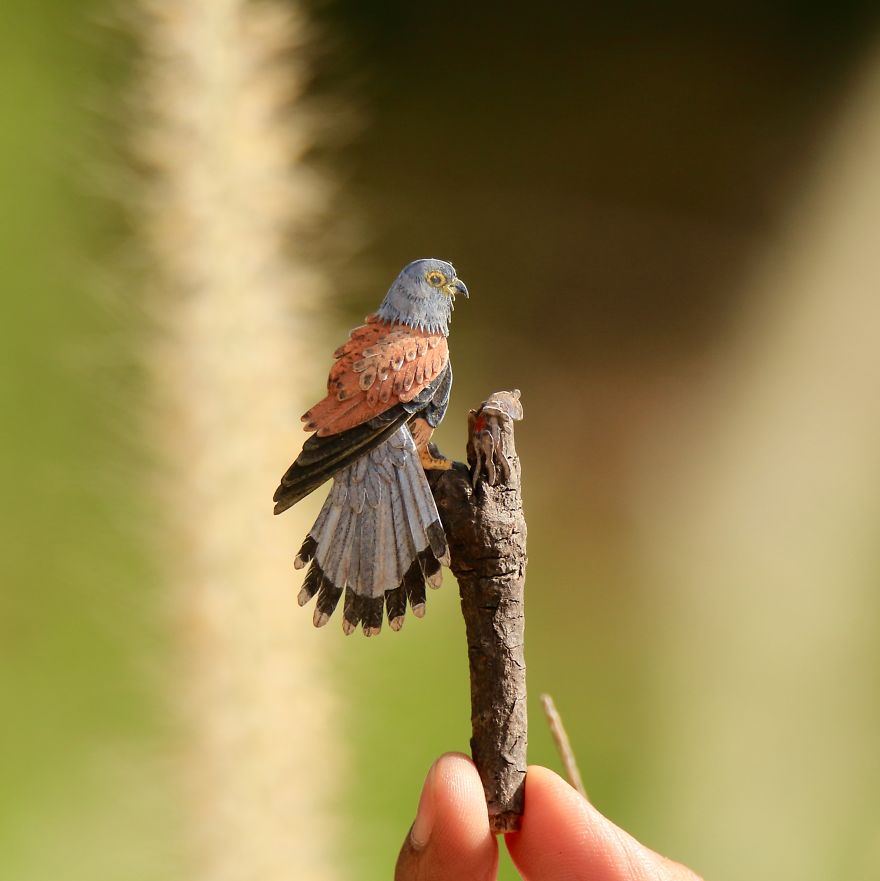 ---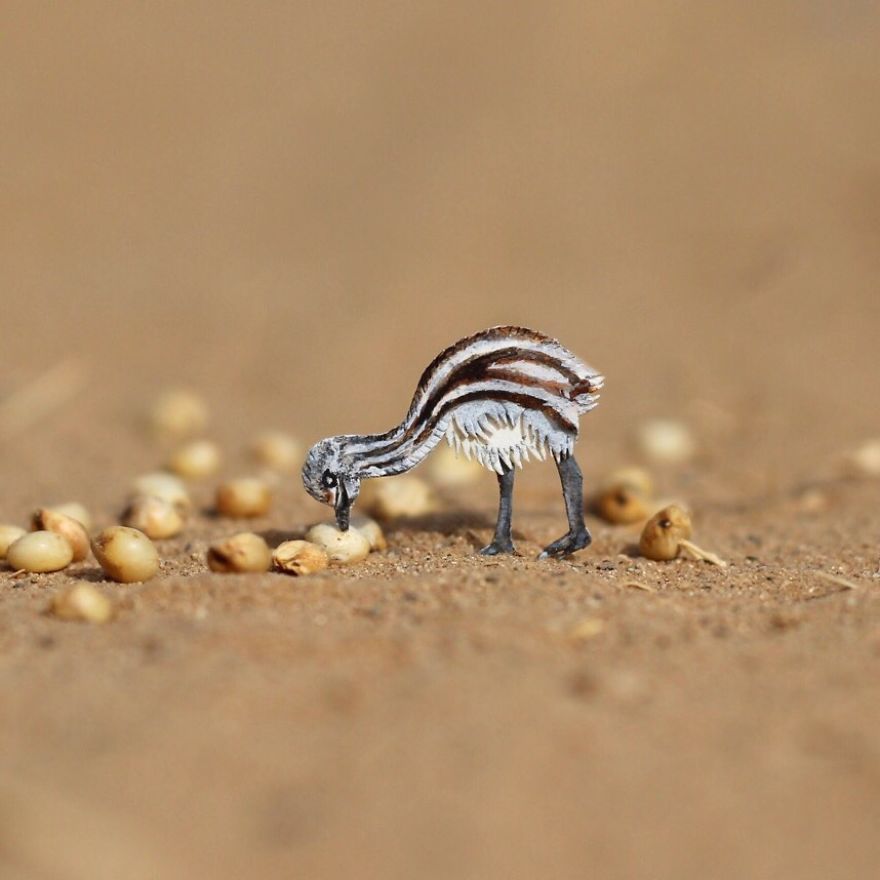 ---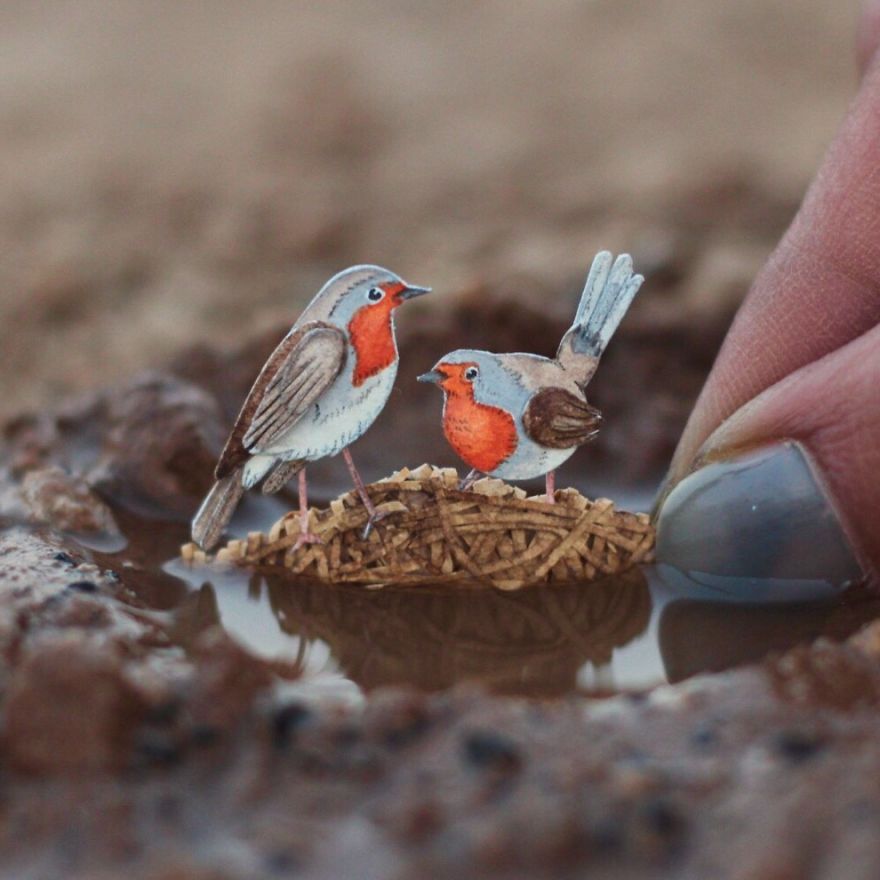 ---
We started our series on January 1, 2018 with a 30-day challenge; But after the first month was over, we got an amazing result. We decided to continue this challenge for the whole year.

Related article:

However, after the first year, we did not see the ability or need to stop what we had started. Full of excitement and interest in continuing what we had started, we could not stop because there were still so many other species that needed protection and awareness. Finally, we expanded our challenge to 1,000 works of art, including animals and plants. Finally, we completed our thousandth work of art on September 27, 2020.
---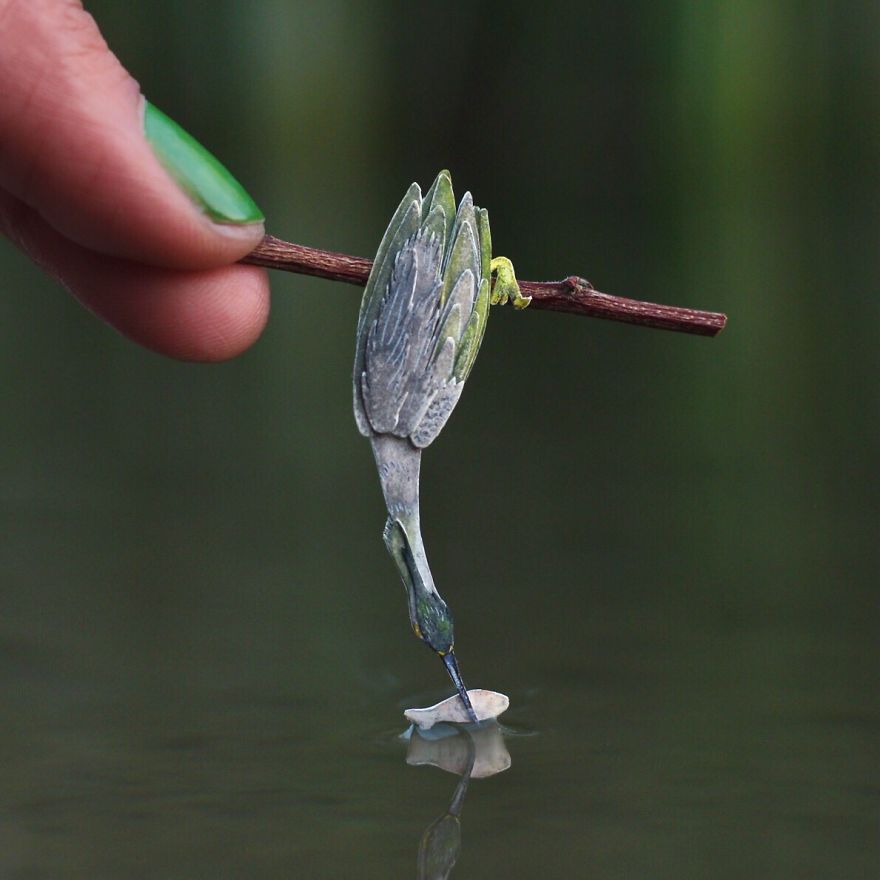 ---
This collection is dedicated to our little winged friends as a symbol and an act of gratitude for their love and immense support in our lives. We hope that the world will understand the importance of birds and animals in their lives and help save them. The main motivation of our collection is to spread awareness and knowledge about nature through art.
---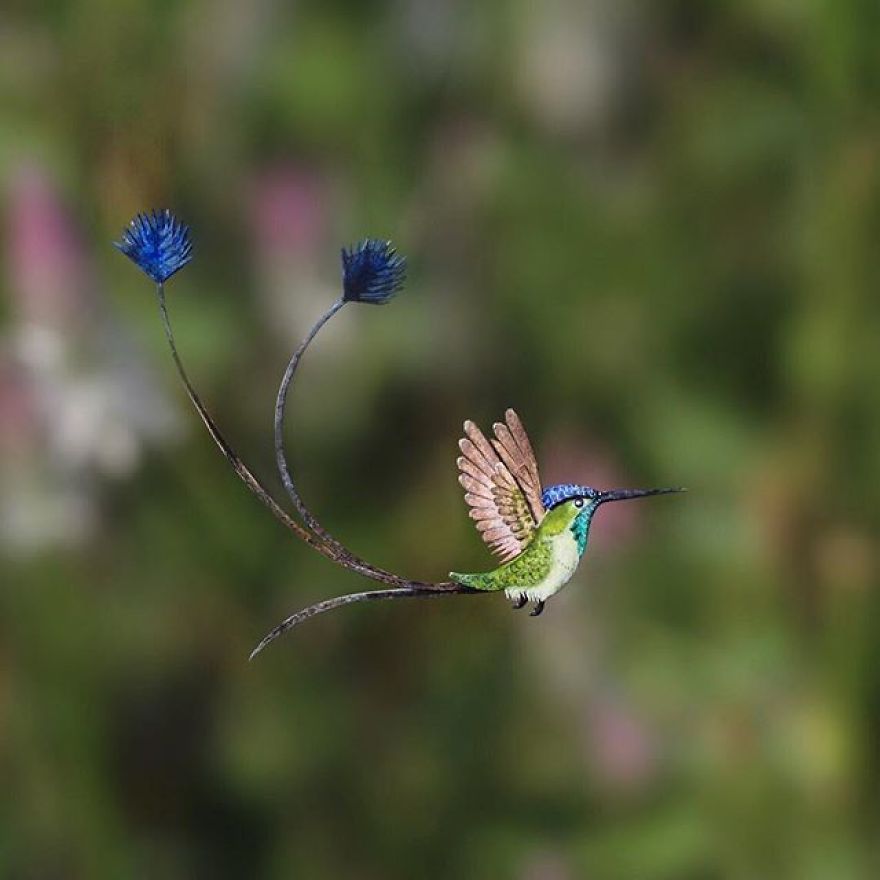 ---
Vayshali says about the challenge of working with watercolors:
The most challenging part of my job is to draw the full shadow of the bird feathers on small pieces of cut paper. We do not use a magnifying glass to paint or cut our artwork, and we work with the naked eye.

We take great pleasure in being able to bring these little pieces of paper to life by photographing them in their natural habitat. To photograph our paperwork, we always try to find a place that complements the natural habitat of these species.
---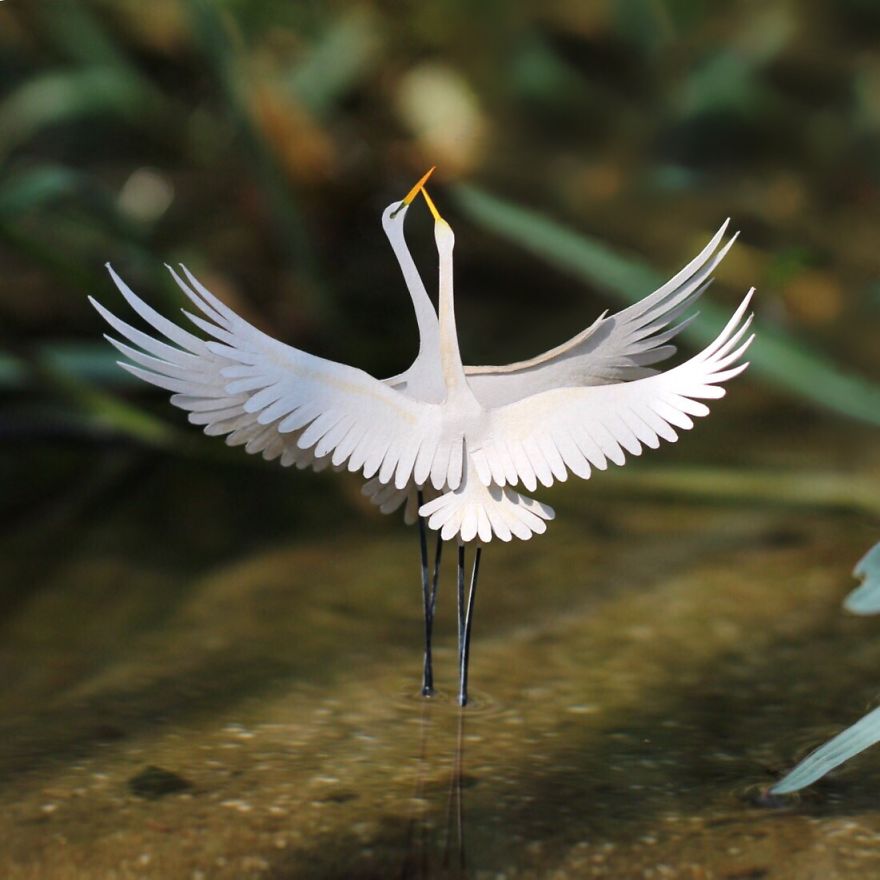 ---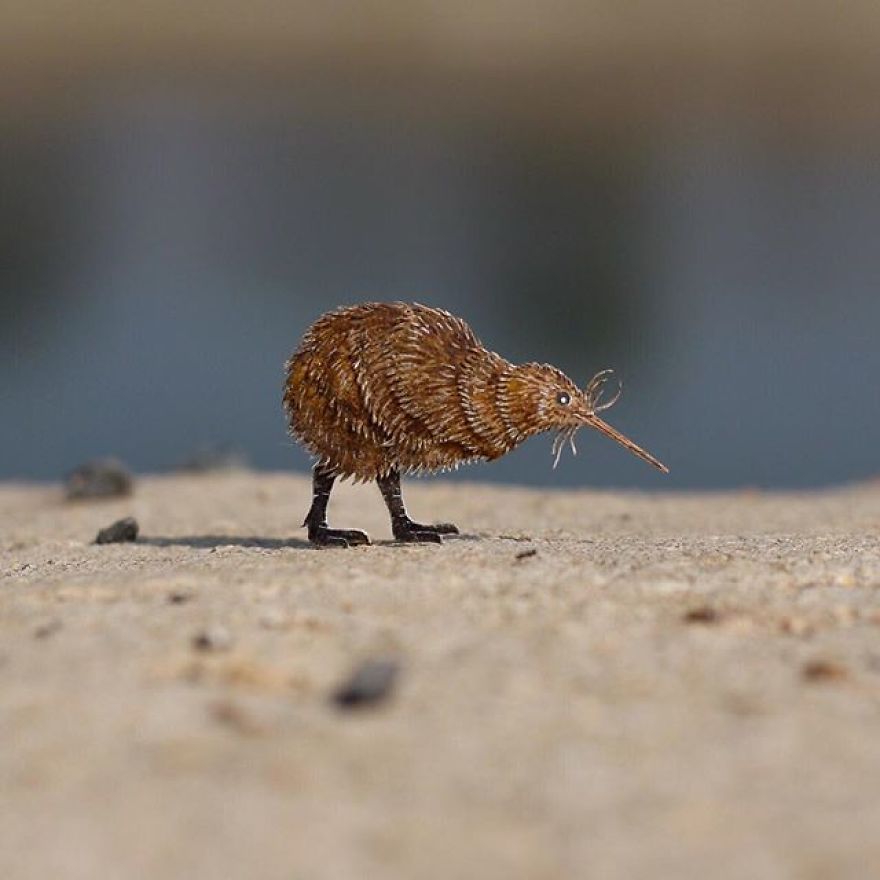 ---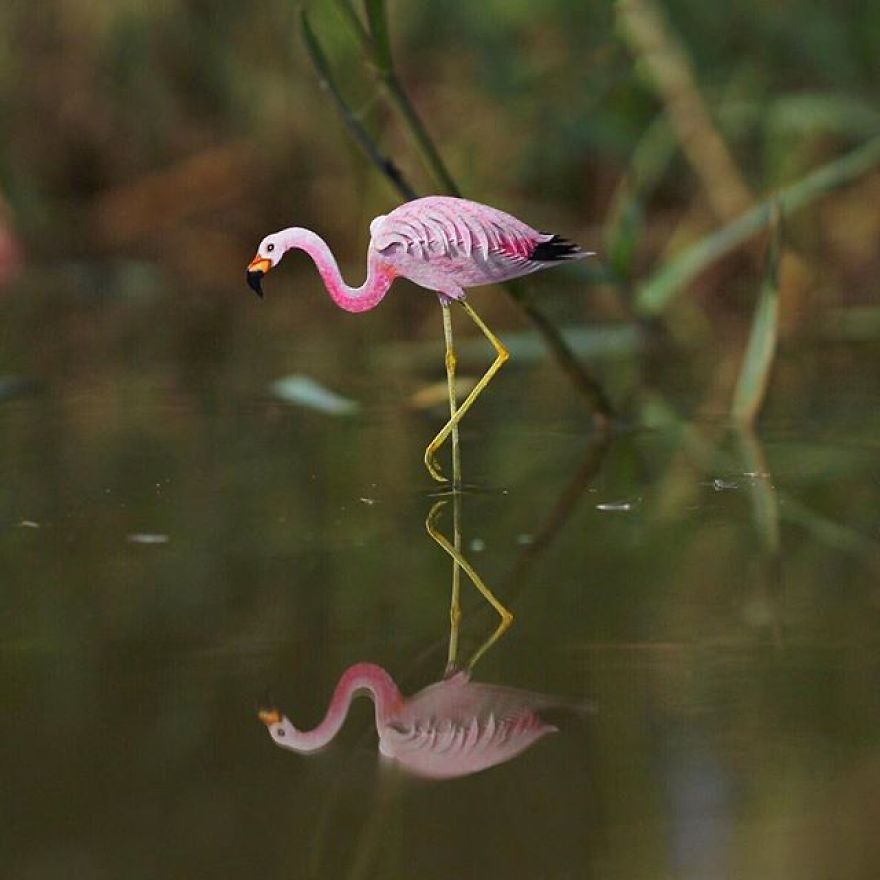 ---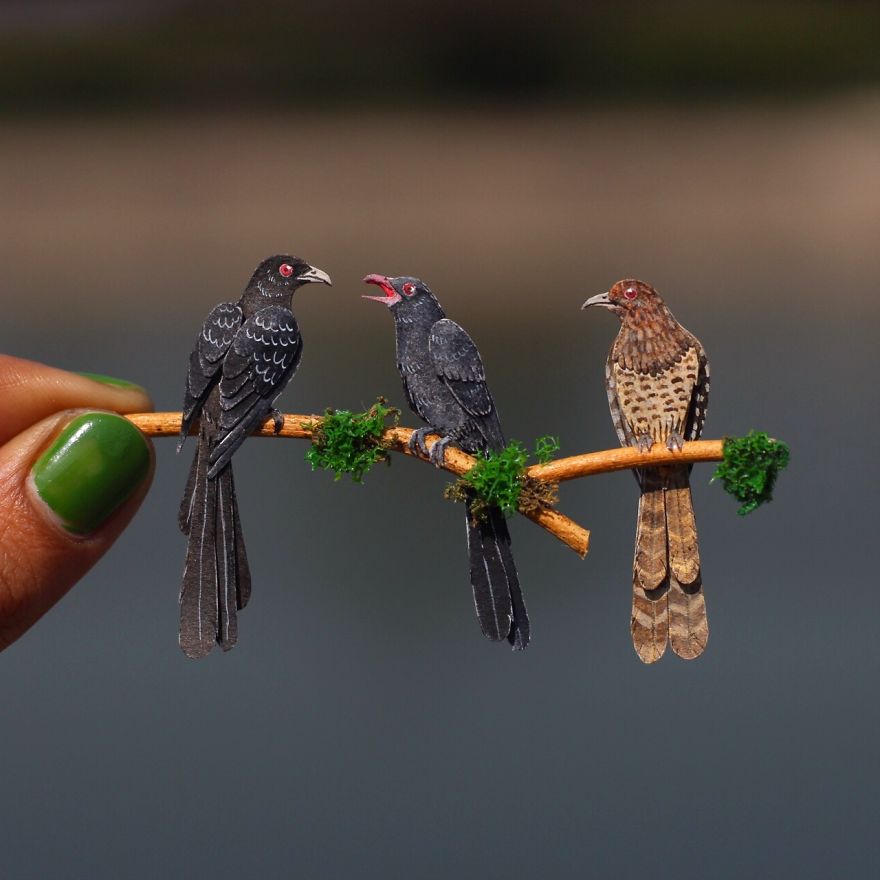 ---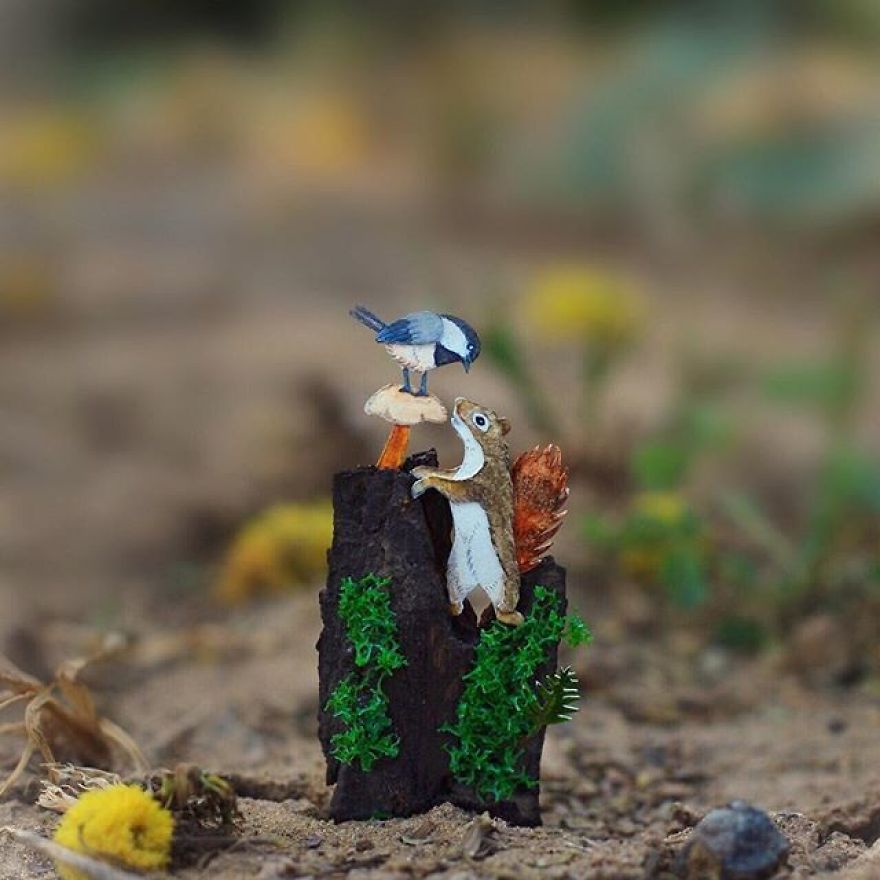 ---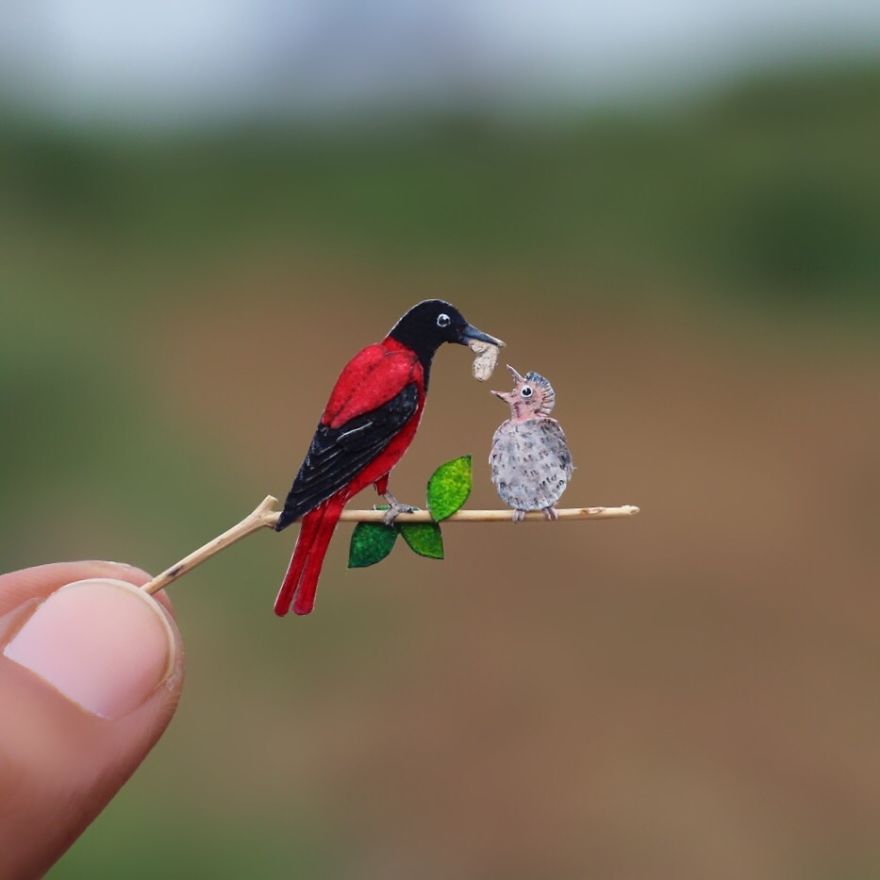 ---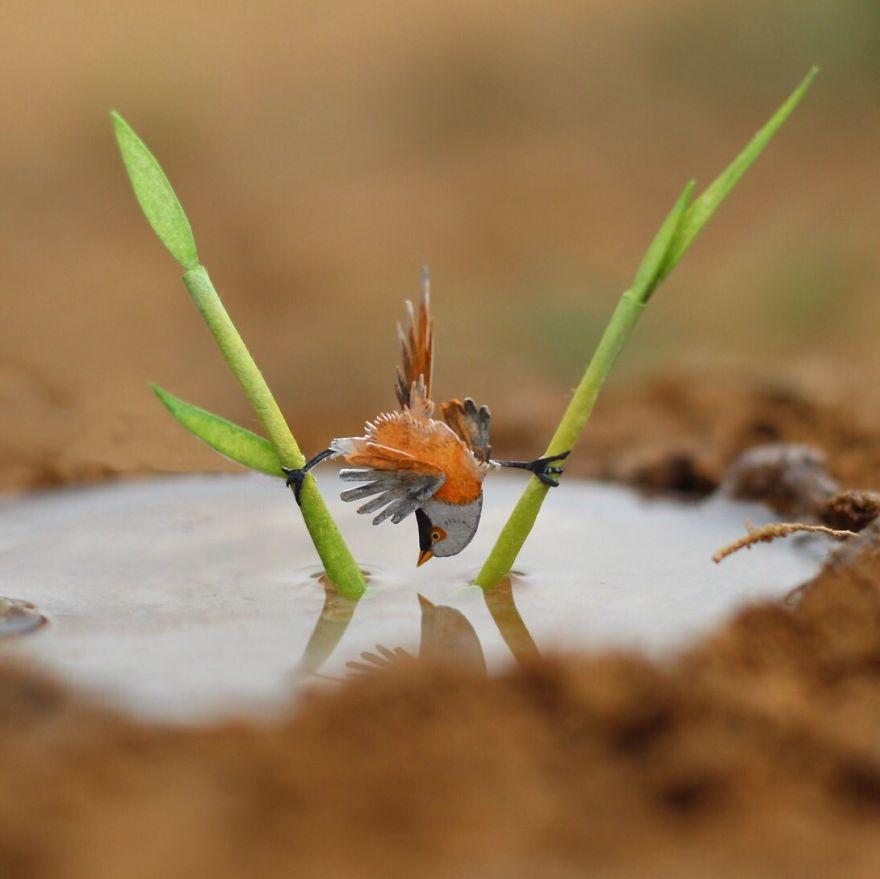 ---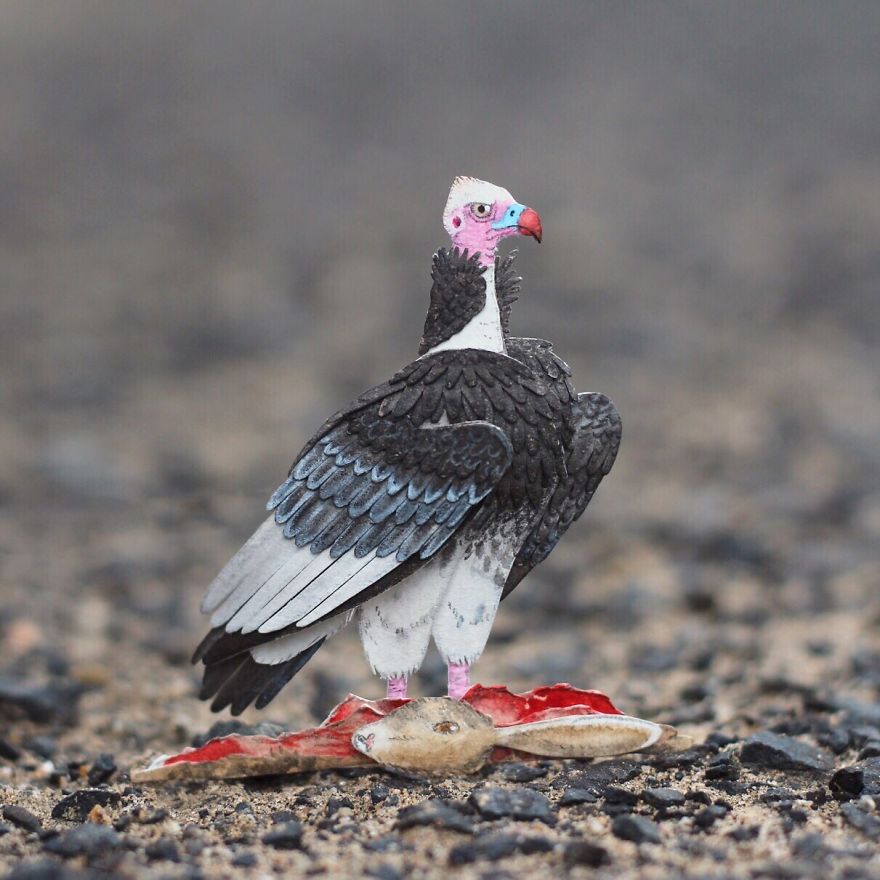 ---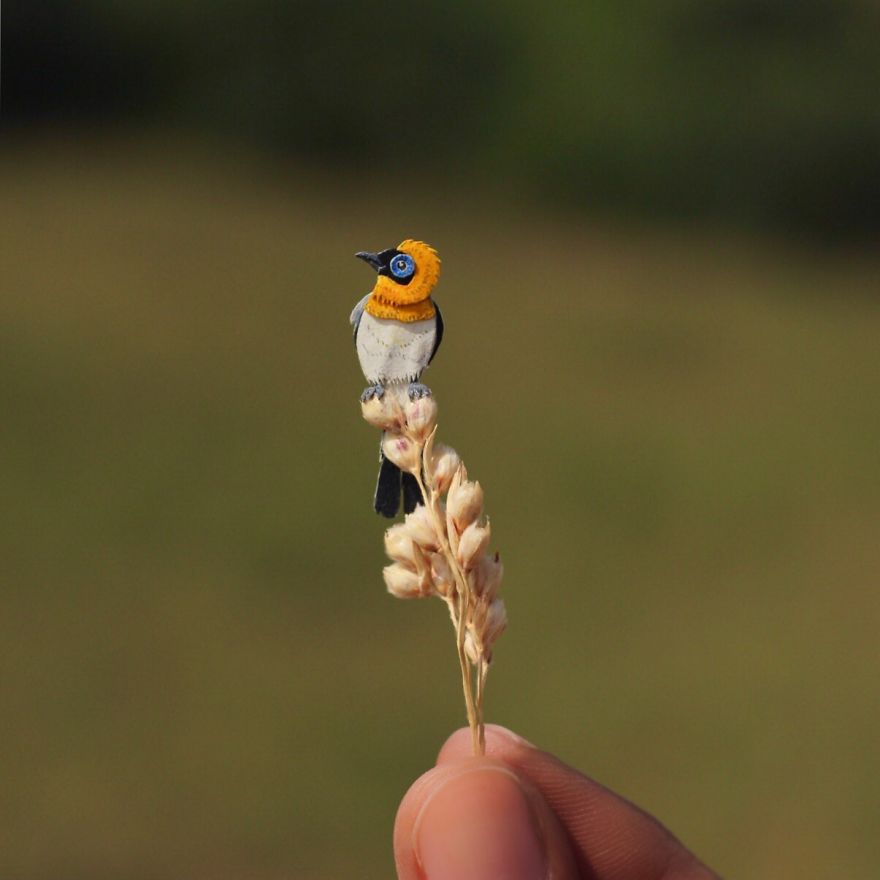 ---
---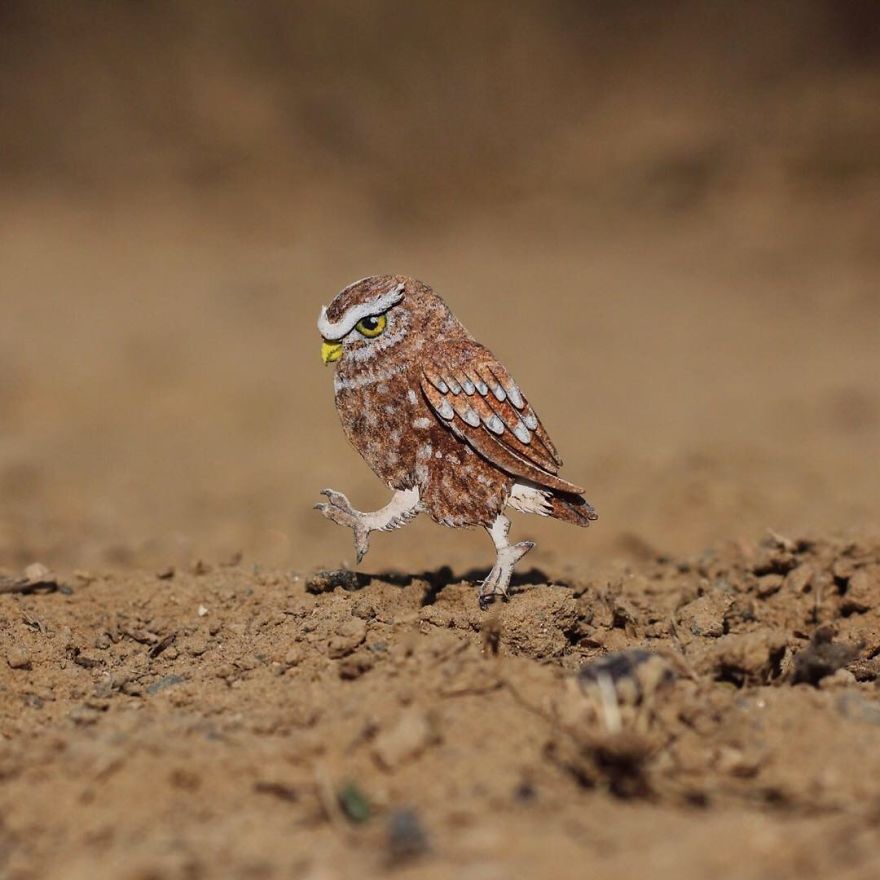 ---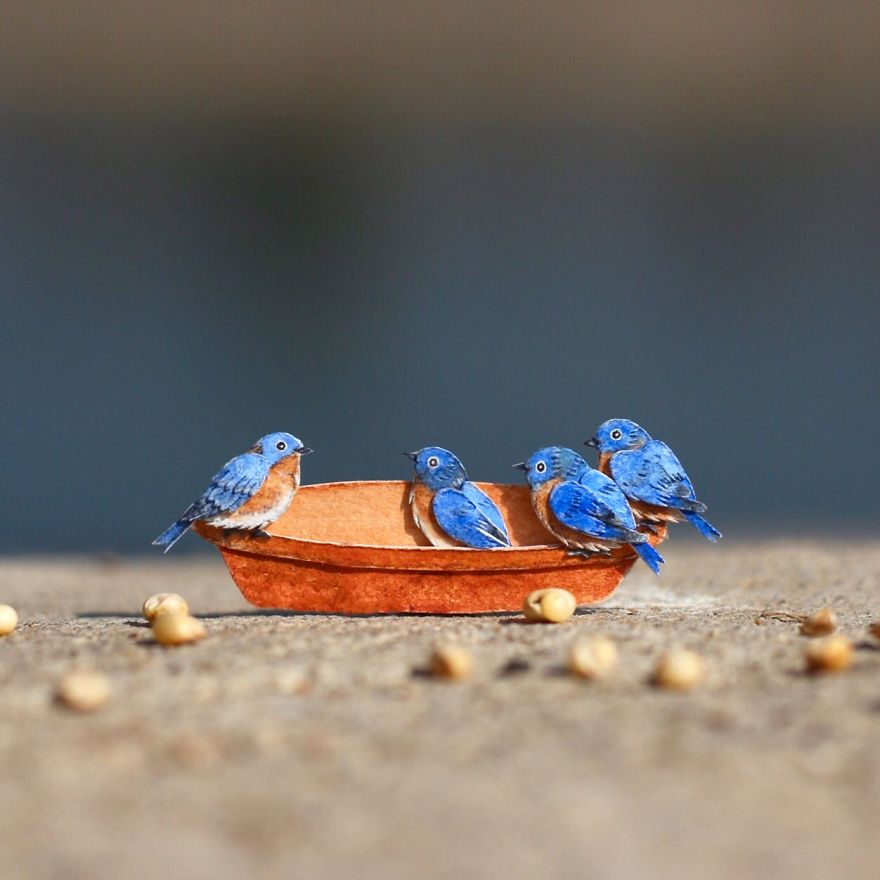 ---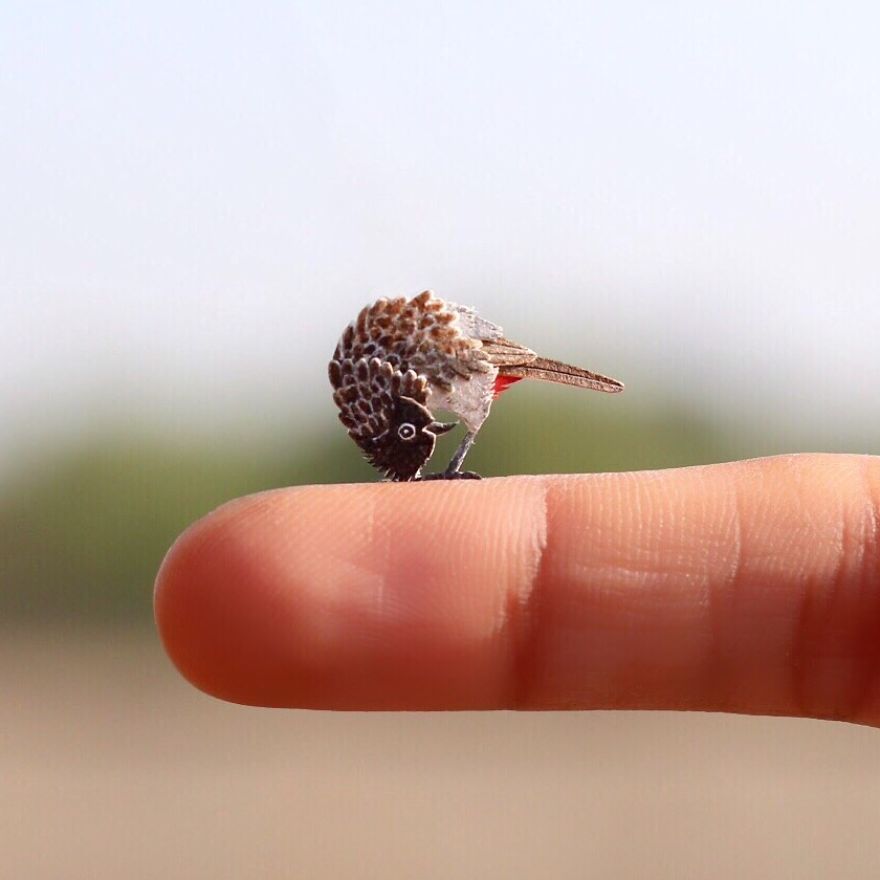 ---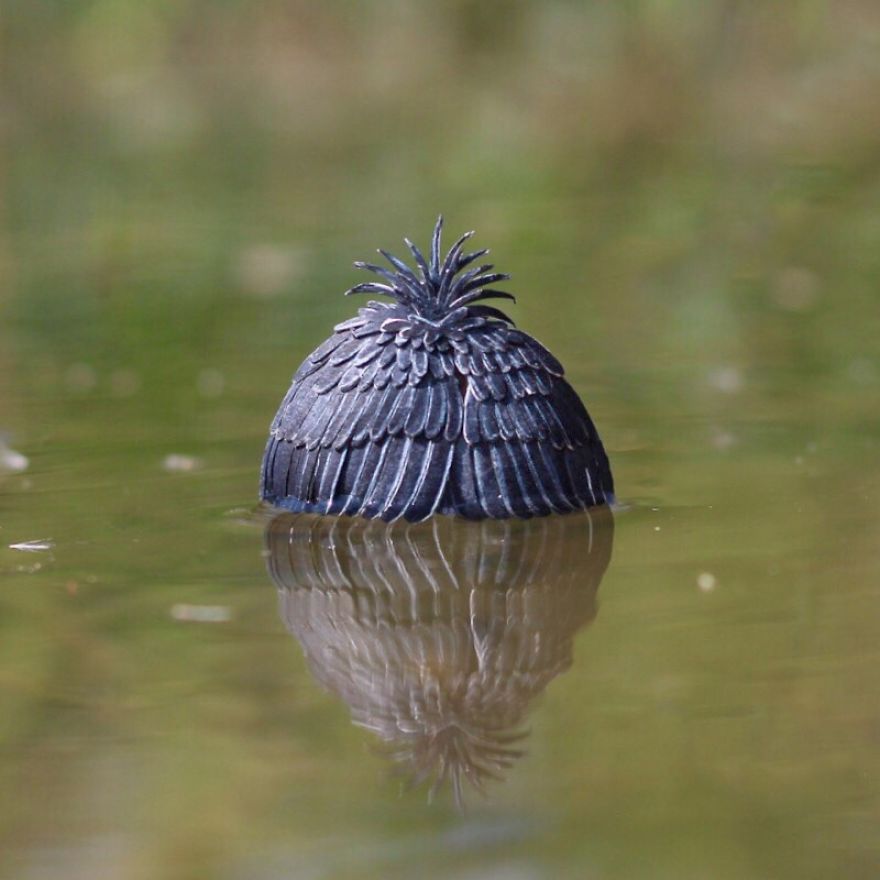 ---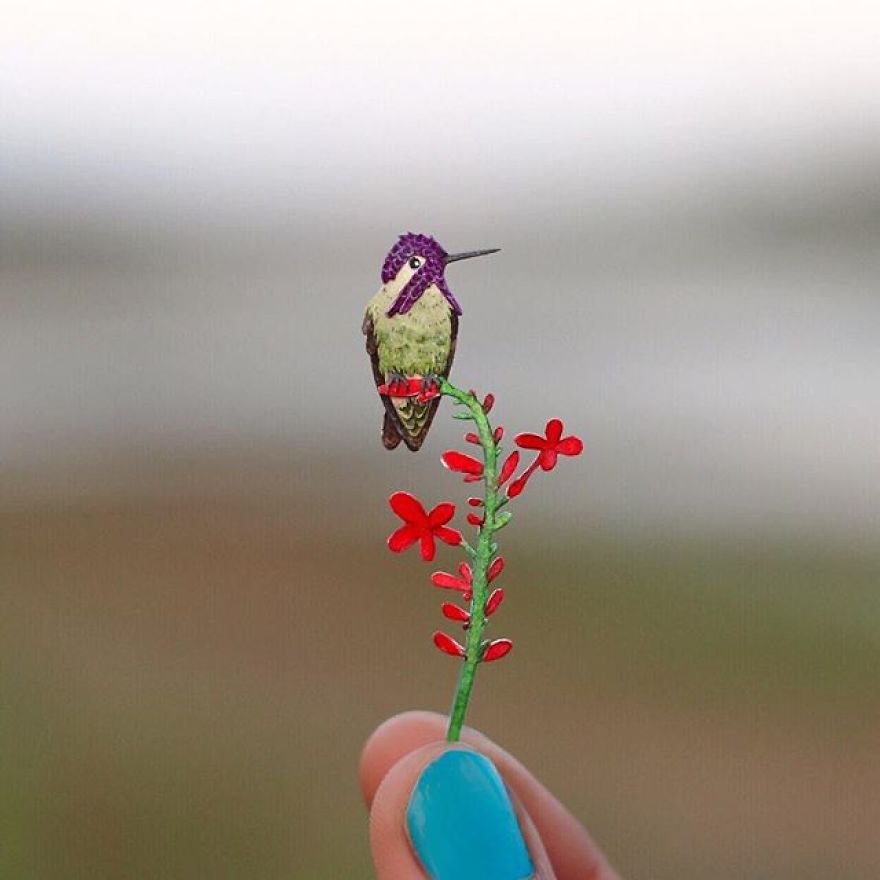 If seeing these images has pleased your eyes, you can visit the Instagram page of these two creative artists to see more extraordinary works than paper birds.
***
We hope you enjoy the last episode of Shutter in 2021. What do you think about the art of paper cutting? Were these images able to attract your attention?