News
Asus upgrades Zephyrus G14, G15 and Duo laptops with better display and Ryzen 6000
At CES 2022, Asus updated the new generation of Gog, G15 and Duo laptops from the ROG Zephyrus family with new components and more advanced displays; Zephyrus G14 is the world's first laptop with the new AMD Radeon RX 6800S mobile graphics.
Zephyrus G14
The Zephyrus G14 was first unveiled in 2020 and quickly gained attention due to its small size and excellent performance. This laptop was updated with new parts in 2021, and now we are witnessing the introduction of its 2022 model.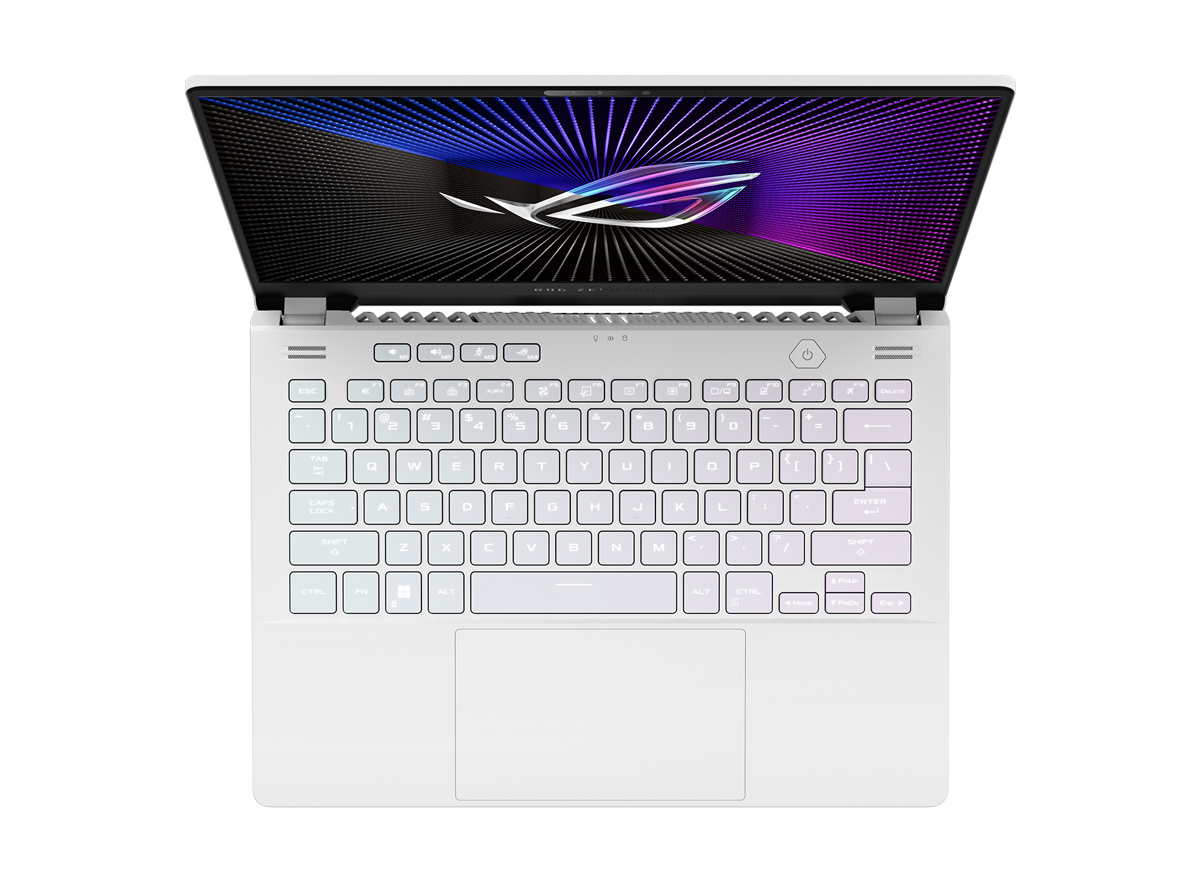 The new G14 laptop is powered by a sixth-generation Ryzen 9 6900HS chip with Radeon RX 6800S graphics; Of course, the Taiwanese also have a MUX switch for their new laptop; This means that the user can disable the separate graphics of the laptop to achieve more charging. The G14 can be purchased with up to 32GB of DDR5-4800 RAM, 1TB of high-speed PCIe 4.0 SSD memory and the default Windows 11 operating system.
Taiwanese also offer a variety of ports with their popular laptops; Zephyrus G14 A USB 3.2 Gen 2 Type-C port with DisplayPort 1.4 support, a standard USB 3.2 Gen Type-C port, two USB 3.2 Gen 1 Type-A ports, an HDMI 2.0b port, a microSD card slot and a jack It has a 3.5mm microphone / headphone hybrid.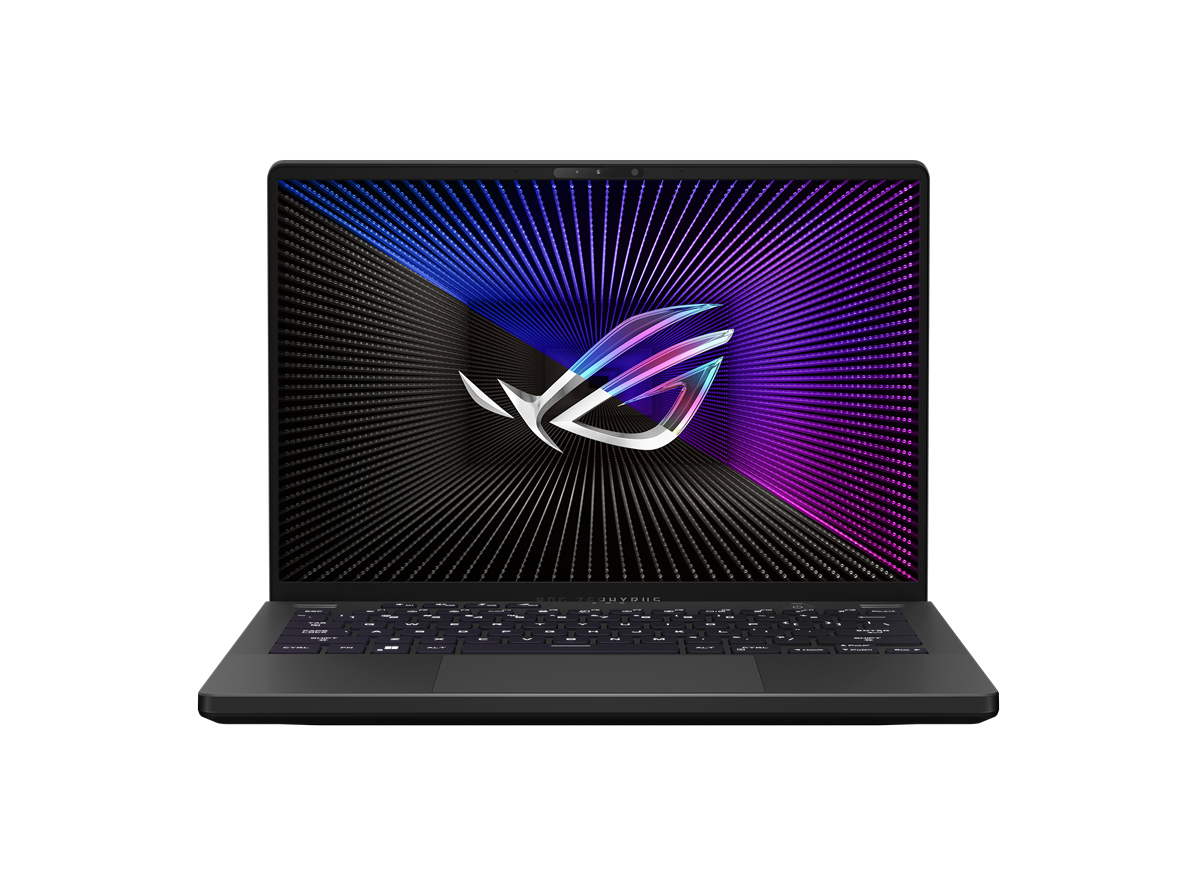 Asus engineers have provided a custom steam chamber for the G14, which covers 48.2% of the motherboard, including CPU, GPU and VRM. Arc Flow fans are also installed on the motherboard with the promise of maintaining high airflow and reducing noise. The Taiwanese have used Thermal Grizzly metal instead of regular silicone paste on processors to improve the system cooling process; As the GPU power consumption with AMD SmartShift technology now reaches 105 watts; Of course, there is a Silent mode for light processing, which turns off the fans.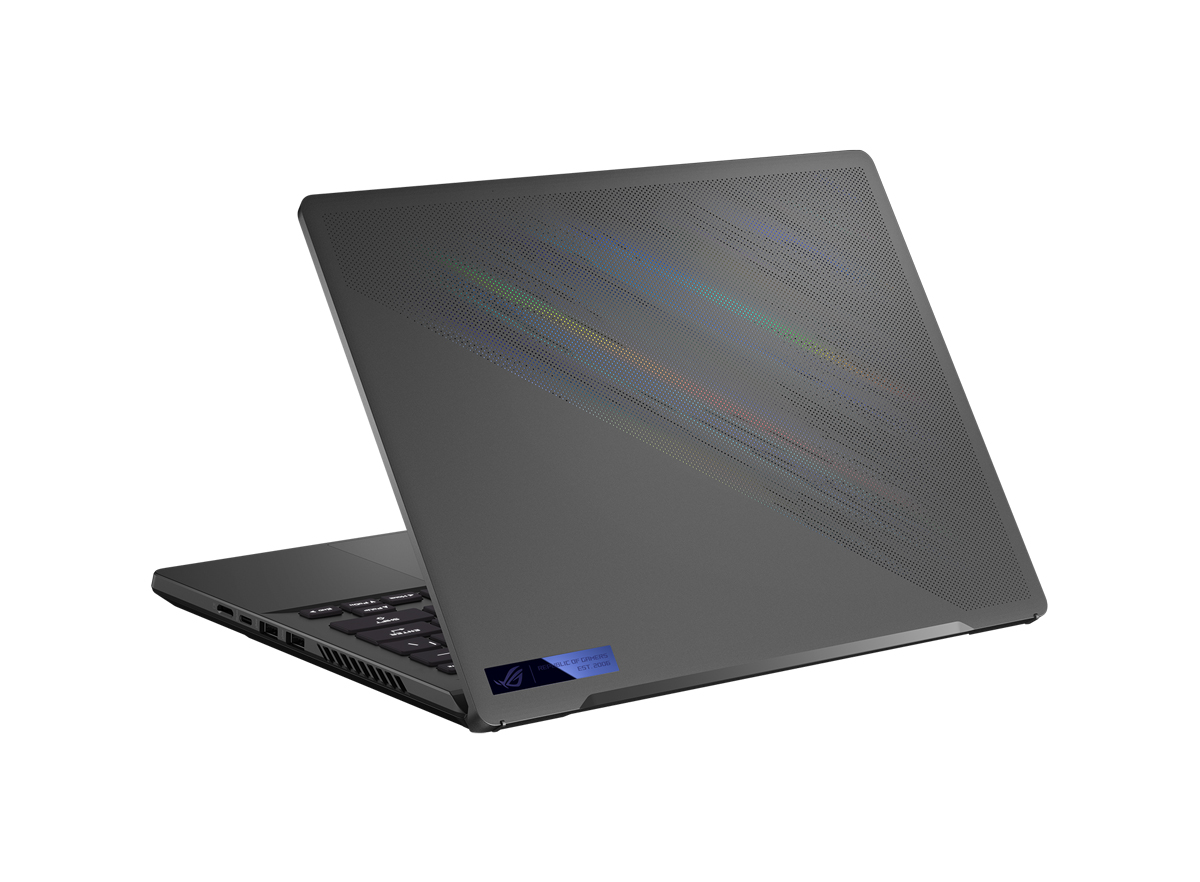 Zephyrus G14 is one of the first ROG family laptops with Nebula Display; This means that the display of this device uses a flat panel IPS with a resolution of QHD or 1600 x 2560 pixels, a refresh rate of 120 Hz, a response time of 3 milliseconds and Adaptive-Sync technology. The Taiwanese say that the G14 display supports Dolby Vision content thanks to its maximum brightness of 500 nits and 100% coverage of DCI-P3 space. With a 16:10 aspect ratio and narrow bezels, the G14 displays 91% of the front of the laptop. The user can also order the G14 with a standard Full HD display at 144 Hz.
One of the cool features of the first generation G14 was a feature called AniMe; A grid of LED lights on the laptop door that allowed the user to display their favorite animations or messages. In the 2022 version, the number of LED lights has increased to 14,969. The user can order the new laptop in gray or white colors.
Zephyrus G15
The 15-inch Zephyrus G15 laptop is powered by a Ryzen 9 6900HS processor and can also be ordered with RTX 3080 Ti graphics with 4GB of GDDR6 video memory. Other features of the G15 include a 165Hz QHD display, 3ms response time, 100% DCI-P3 coverage and Adaptive-Sync support, up to 32GB of DDR5-4800 RAM and 1TB of PCIe 4.0 SSD.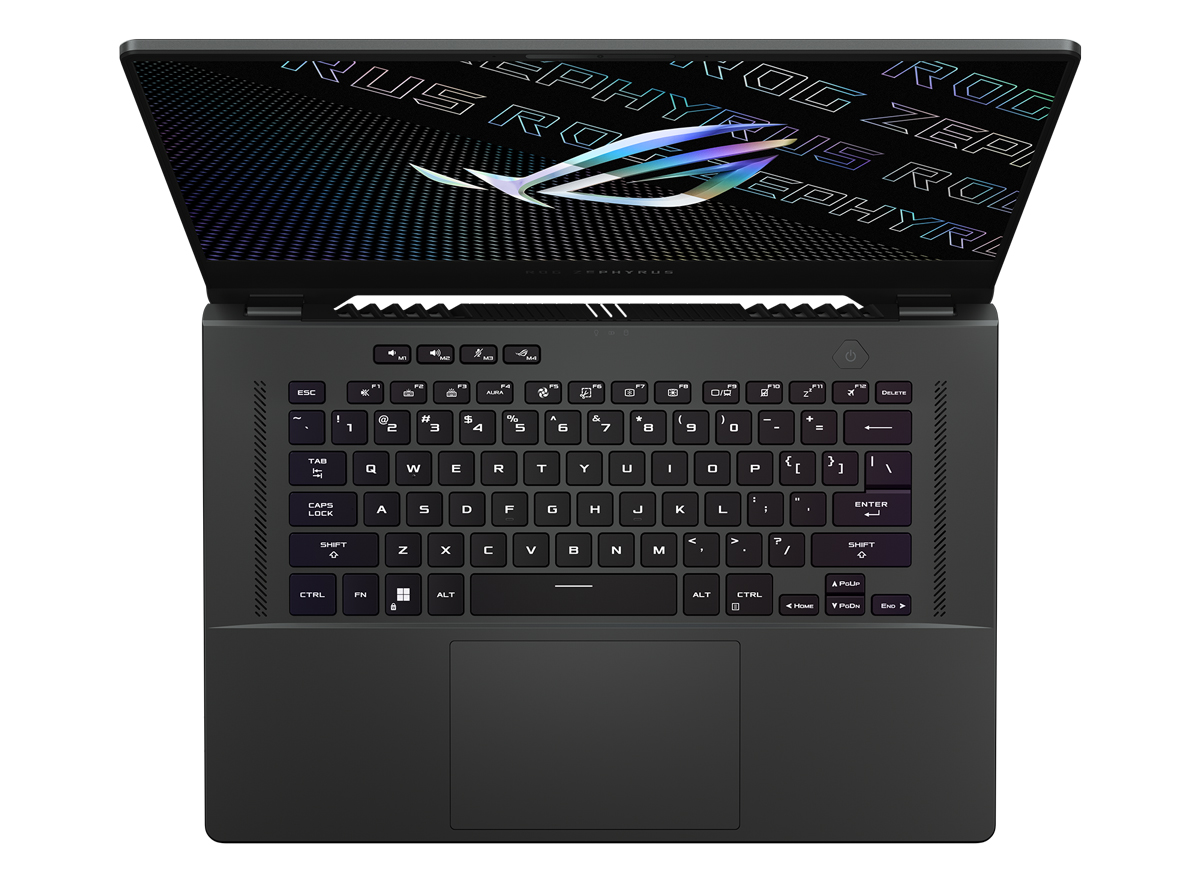 The G15 features two USB 3.2 Gen 2 Type-C ports with DisplayPort 1.4 video signal support, two USB 3.2 Gen 2 Type-A ports, a microSD memory port, an HDMI 2.0b port, and a 3.5mm audio hybrid port. . This laptop will be available by default with Windows 11 Pro operating system.
The Zephyrus G14 and G15 laptops are likely to go on sale in the middle or late second quarter of 2022; Taiwanese will announce the price of their new laptops near the time of release.
Zephyrus Duo 16
Asus calls the Zephyrus Duo 16 the world's most powerful dual-screen laptop; The device, whose most key features are the second 14.1-inch touch screen and IPS level with 4K resolution. Duo 16 users can integrate their apps with a second display called ScreenPad Plus‌ and easily switch between apps.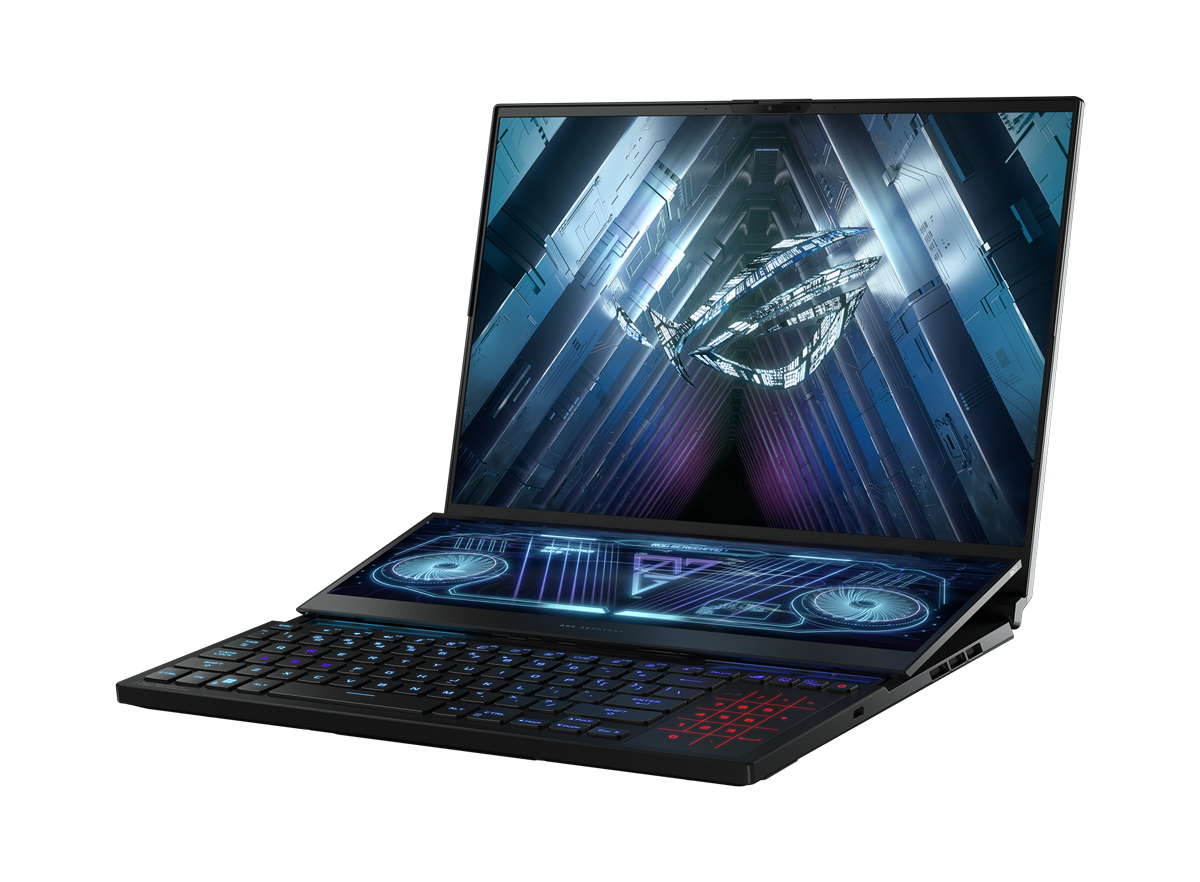 When the laptop door is opened, the second display of the Zephyrus Duo 16 is raised and placed at a 13-degree angle to the surface of the laptop; In this way, the user sees in front of him an image composed of the main and second screens without borders. As the second display rises, the Duo 16 absorbs 30% more air from the open space behind the panel than regular gaming laptops.
The Duo 16's main display features a 16-inch panel with a 16:10 aspect ratio and a 91% body-to-body ratio. The Duo 16 can be ordered with two types of panels, both of which, thanks to Nebula Display technology, benefit from 100% DCI-P3 space coverage, a minimum brightness of 500 nits and a response time of 3 milliseconds. Both panels will use a minimum refresh rate of 120Hz for 4K‌ and QHD resolutions and 240Hz for Full HD‌.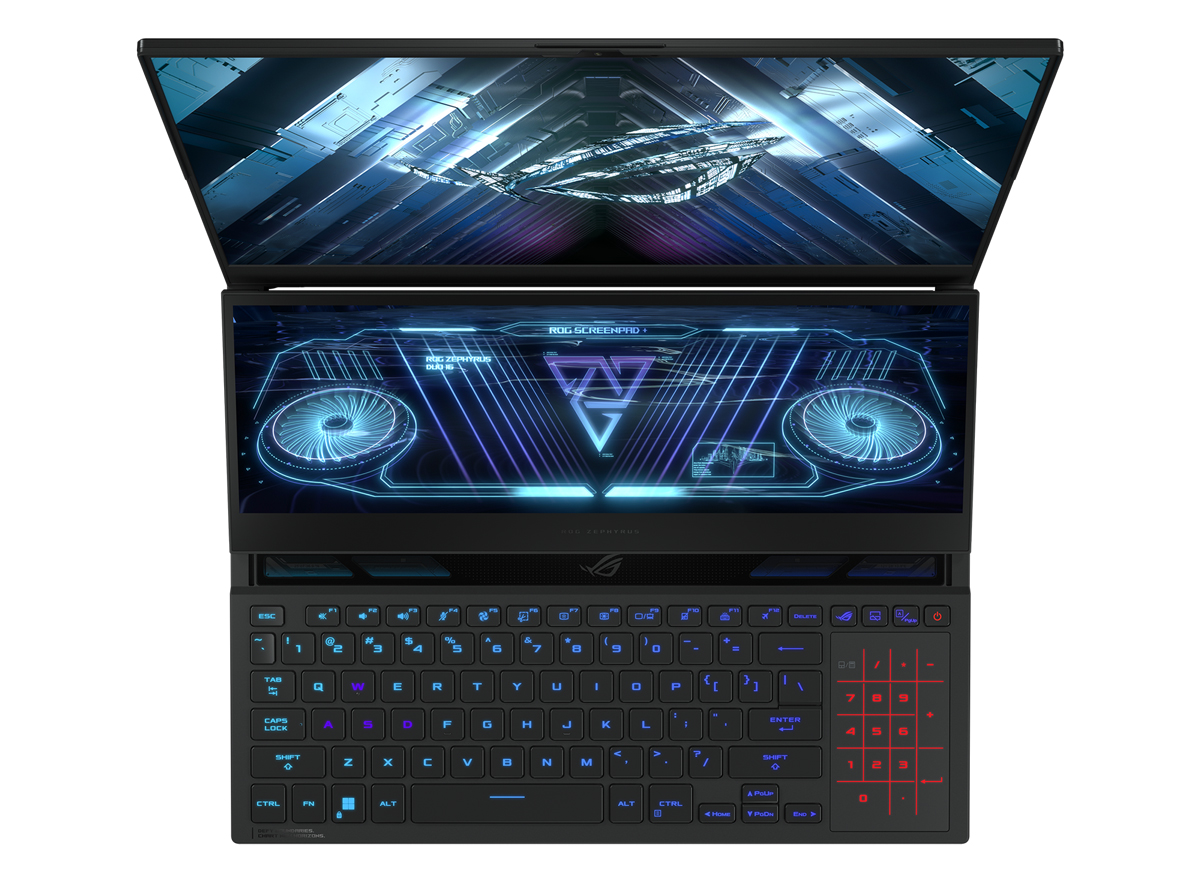 The first option for the Duo 16 main display is a panel with QHD resolution and 165Hz refresh rate, which achieves a maximum brightness of 1100 nits with the help of Mini LED backlight and 512 light adjustment zones and is compatible with VESA DisplayHDR 1000‌ standard. The panel uses AUO AmLED technology and the Nebula HDR engine to fine-tune the backlight and provide optimal contrast.
The second option for the main display of the Duo 16 is the result of a special partnership between ROG and BOE, called the Dual Spec panel. The display can be used in 4K and 120Hz modes or 1080p and 240Hz. Taiwanese say gamers no longer have to choose between the highest resolution and highest refresh rate when buying a laptop.
The Zephyrus Duo 16 is powered by a Ryzen 9 6980HX processor and RTX 3080 Ti graphics-enhanced graphics with 16GB of GDDR6 video memory. Up to 32 GB of DDR5-4800 RAM and 2 terabytes of PCIe Gen 4×4 memory with RAID 0 layout are among the other hardware specifications of the Duo 16.
Previous generations of the Duo used liquid metal on their processors to ensure optimal heat transfer; But in the new generation, Asus engineers use the liquid metal Thermal Grizzly Conductonaut Extreme, which has 17 times better conductivity than conventional thermal materials and allows the Duo 16‌ to be 15 degrees cooler. Thanks to the optimization of liquid metal, Asus has also increased the overall graphics power to 150 watts.
Supports Wi-Fi 6E connectivity, Bluetooth 5.2 with dual USB 3.2 Gen 2 Type-C ports with DisplayPort 1.4 support, dual USB 3.2 Gen 2 Type-A ports, HDMI 2.1 port, microSD memory port and 3.5mm hybrid jack Other features include Duo 16.
The unique Zephyrus Duo 16 laptop with Windows 11 Pro operating system will be available in the first quarter of 2022 at an unknown price.
Source link