News
Apple will display more ads in the App Store
According to some sources, Apple is planning to display ads on the Today tab of the App Store and on the separate page of each application. The new ad placements will be added to the set of ads that were previously displayed in the App Store search section.
Ads will appear in the Today tab in a larger card format; But you will see a small blue box with the word Ad inside it under the name of the program. Ads on individual app pages will also likely appear below the header and suggest apps related to your desired app.
Ads that appear on the app's dedicated page, like ads in the search section, will be highlighted in blue to distinguish them from other offers. According to The Verge, advertisers cannot target specific apps for these types of ads. Apple announced in a statement:
App Store Search Ads provide opportunities for developers to promote their business. The new ads, like our other ad offerings, are created on a shared basis and only contain content from approved app pages in the App Store and follow the same strict privacy standards.
The company plans to start testing new App Store ads soon.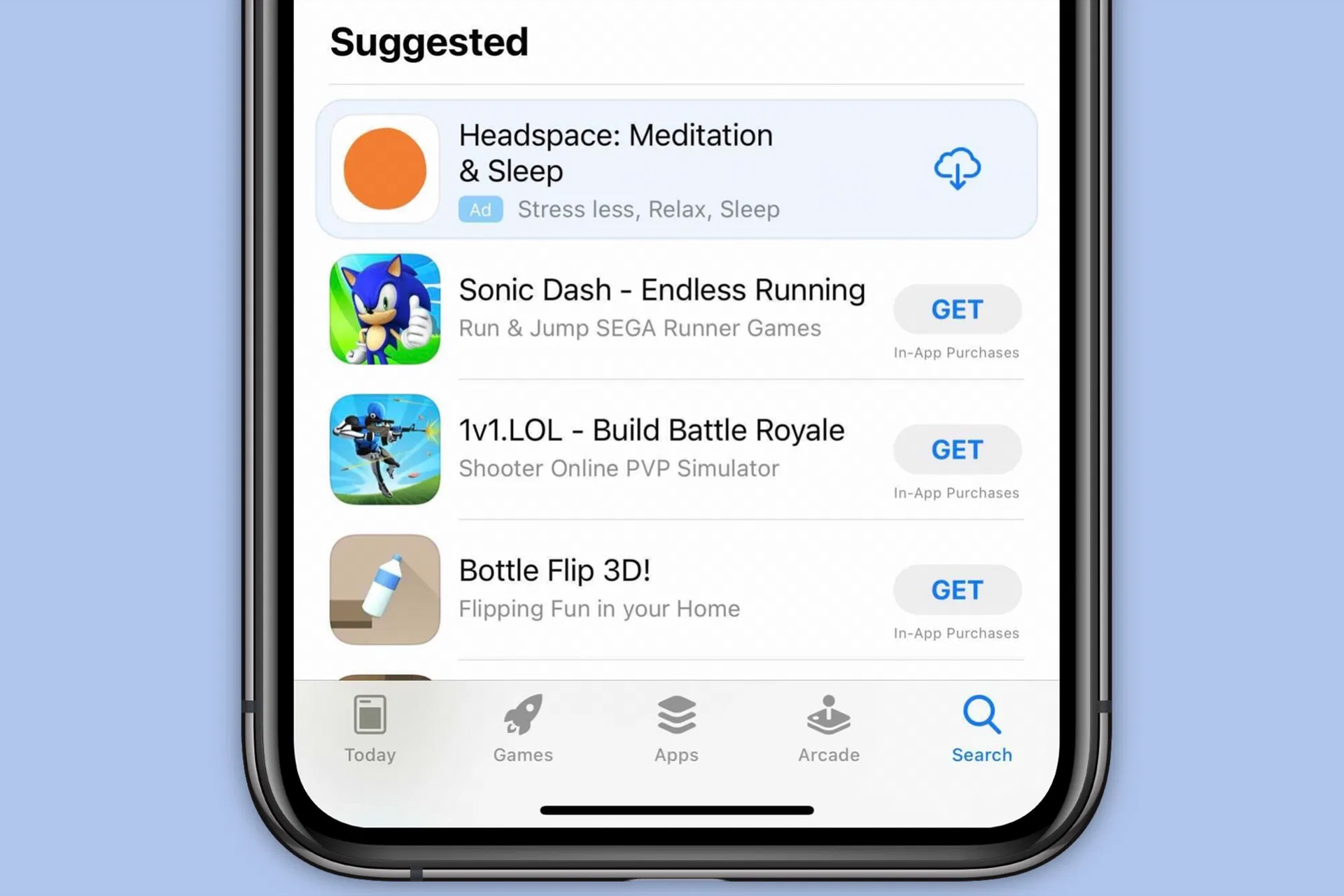 (Display ads in the App Store search results section)
Related article:
Apple first started showing ads alongside App Store search results in 2016, and since September, it's been asking users to show personalized ads. The new ads show that Apple is considering new ways to make money from the App Store, and advertising can become a more important pillar for the company; Because it will help to grow the business and its services. However, the new ads are unfortunately for users, which means they have to see more annoying blue ad cards next to the intended content in the Apple App Store.
Source link