News
Apple accounts for a quarter of TSMC's total revenue
Bloomberg and Digitimes have published a list of the top 10 TSMC customers. According to gizmochina, the published list shows that Apple is in the first place by a large margin, followed by MediaTek, AMD, Qualcomm Broadcom, Nvidia, Sony, Marvel, STM and EDI, respectively, in the second place to The tenth on this list are standing.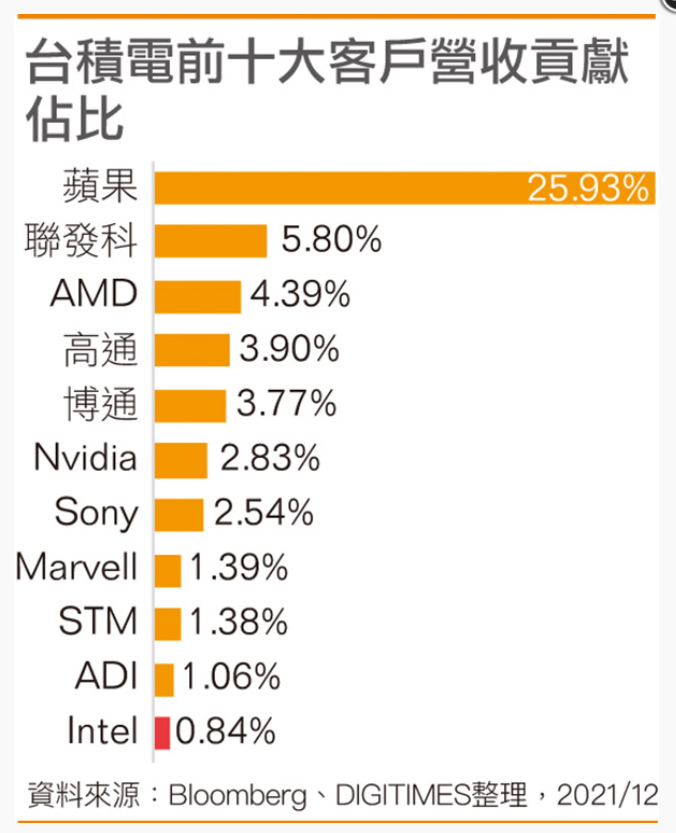 Interestingly, MediaTek came in second with only 5.8% of TSMC sales after Apple. Surprisingly, Intel does not rank high on this list, ranking 11th with 0.84% ​​of sales; But considering that Pat GolsingerThe new CEO of Intel has recently traveled to Taiwan to meet with key supply chain partners, including TSMC, and it is possible that this ranking may change in the near future.
Related article:
Intel needs to work with TSMC to ensure it has the parts it needs; Because at present its competitors, such as AMD and Nvidia, use TSMC services to benefit from better costs and performance; A privilege that does not yet apply to Intel.
According to reports, Intel's cooperation with TSMC will continue at least until the era of 2-nanometer chips and after 2025 (1404), and Intel will be lucky to have three top customers and one of the sources after 2023 (1402). Become the main TSMC profitability.
Source link