News
Apparently, the limited sale of Xiaomi 12T phone has started before the unveiling
In the past weeks, a lot of news has been reported about the Xiaomi 12T phone; However, Xiaomi has not yet officially specified an exact date for the release of this product, and most of the information we have obtained so far about the new Xiaomi smartphone has been through whistleblowers and registered certificates.
According to the report published by GizmochinaSomeone managed to buy the Xiaomi 12T phone from a local store before the official launch.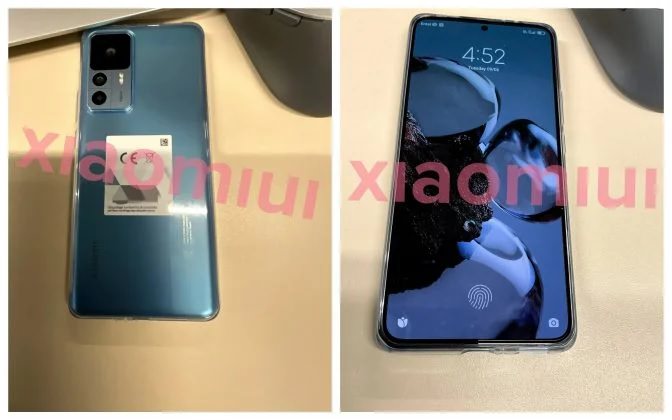 A person residing in Peru claims to have already purchased the upcoming Xiaomi 12T. This person in conversation with XiaomiuiHe said that he bought this phone from a local store that had put this product up for pre-sale.
So, in addition to revealing some features, the buyer also shared some images of the phone. Based on the images, the Xiaomi 12T looks almost identical to the Redmi K50 Ultra, which is expected to launch as the Xiaomi 12T Pro with a 200MP camera.
The technical specifications of the Xiaomi 12T phone with the model number 22071212AG include the MediaTek Dimnesity 8100 Ultra processor. Despite this flagship chip, the phone's video recording power is apparently limited to 4K quality at a rate of 30 frames per second, and we still do not know if Xiaomi plans to enable 4K video recording with the help of a software update. provide 60 frames per second or not.
In addition, the Xiaomi 12T phone has the MIUI 13 user interface based on Android 12. The battery intended for this phone is 5,000 mAh which supports 120W fast wired charging and of course the charger is still supplied with the phone in the box.
Related article:
The Xiaomi 12T has a 6.67-inch old panel with a resolution of 1220 x 2712 pixels, which has a hole for the camera and sensors on its upper edge, and considering these numbers and size, we can guess that it can probably be the same panel as in the Redmi phone. We saw K50 Ultra.
The main camera system of the phone will consist of 3 cameras, the main camera will be 108 megapixels and it will be accompanied by an 8 megapixel ultra wide camera and a 2 megapixel depth camera. The selfie camera is also 20 megapixels in the front frame.
This phone will be available to buyers in two versions of 128 GB and 256 GB with 8 GB of RAM memory. A buyer in Peru is said to have purchased the 256GB version for $616. Of course, the final price may vary slightly in different markets.
Source link