News
Android and Google Play in 2022 have a hard way to succeed in Windows
The Android world will enter Windows PCs in 2022. Microsoft is currently testing a beta version of 50 Android apps from the Amazon App Store on Windows 11, which will be released to the public this year. Meanwhile, Google will release PlayStation Store games on PC this year.
According to Android Central, Chromebooks now support Android applications, and according to Google, the company will see a 50% increase in the participation of Android applications on the Chrome OS by 2021; Of course, Android 11 in Windows 11 will help developers and game studios gain more market share in PC. In order to generate more revenue and increase market share, Google needs to reduce Apple's advantage, which means it sells a wide range of applications.
These issues seem to be excellent in theory; Especially for people who work at home and want to enjoy their favorite Android games on a larger screen. In addition, people who prefer to buy low-cost Android smartphones can use their powerful PCs to run Android ecosystem applications.
In practice, there are many reasons to be skeptical. The success of Android on Windows largely depends on the optimization and performance and selection of existing applications. In addition, suggestions from Microsoft and Google are likely to hinder Android's success on Windows.
Android without Google on Windows computers is less likely to succeed
The Android Central website has tested Android running on Windows 11 and has generally been completely impressed with its initial performance. The user can change the dimensions of the application window and pin them to the taskbar, use the Snap Layout, and generally use the application in any way he wants. Running Android on Windows 11 is somewhat similar to DeX mode on Samsung tablets.
Android apps tend to use the right amount of RAM; Therefore, if your system does not have a lot of RAM, it can only run several applications at the same time, and this action will maximize the computer capacity; But in the end, running Android on Windows is quite promising.
Unfortunately, Google or Microsoft, or perhaps both, do not work directly with each other; Therefore, the Redmondians have used the Amazon App Store to integrate Windows 11 with Android instead of Google Play Store.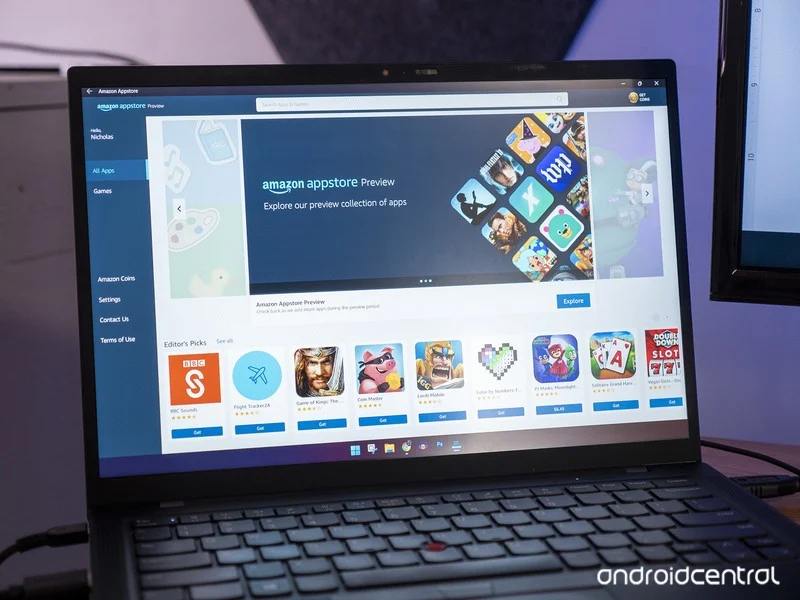 Only a few popular apps like Kindle and Comixology are available through the beta version of the Amazon Store on Windows. To get the most popular apps, you have to run Android apps side by side on Windows 11. While some Android users enjoy the ability to side-by-side install apps and route, most people only install apps that are in store search results.
The status of Android in Windows 11 would be unfavorable without the Google Play Store
The applications available in the Google Play Store use Google's mobile services. Google Play Services keeps applications up-to-date with the latest security tools and privacy, while also providing access to specific Google hardware and services.
This means that Android developers need to build and maintain a second version of their applications for the Fire and Windows series tablets. Many developers, however, lack the resources or incentive to transfer software based on their smartphones to systems with larger screens and smaller user bases.
Fire tablets are cheap and people buy them more for video content. The inability to access the desired applications on the screens of thousands of dollars will cause most users of the application store to ignore and use the browsers and URLs stored in the favorites section.
Here, the hopeful point is that Microsoft and Amazon intend to turn this service into a successful service so that they can benefit from the Android ecosystem. The two companies may even provide incentives for large developers to work with them.
At the same time, many developers are currently looking to adapt their apps to Android 12L; A version of Android that is optimized for different screen dimensions. Most developers will never bother to optimize their applications for Samsung DeX mode; But with Android 12L, more developers are likely to upgrade their apps to larger screens.
Finally, if users are satisfied with the faster performance of Android applications on their laptops compared to cheap Android phones, the idea of ​​running Android on Windows 11 will probably be worth it.
Google Play Games vs. Computer Games Collection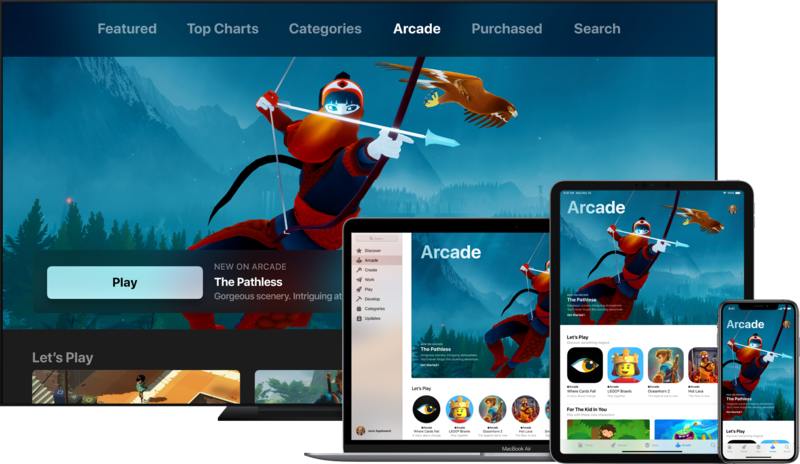 Many sources have already compared the services of PlayPass and Apple Arcade. PlayPass currently has around 80 games and apps available to it, and for some of the top games, it has partnered with developers of popular smartphone apps to give thousands of other apps access without ads. Meanwhile, Apple Arcade has about 180 games available to users, most of which are exclusively available on this service. It is worth noting that all Apple Arcade games are optimized for iPad, iPhone and MacBook.
The best ecosystem of Android and Google Play games for Windows PCs will be available to users with the Google Play games section. Just as Apple Arcade allows you to use the same file stored on your MacBook and iPhone, the data stored on Android phones will be available on Windows PCs. According to reports, both Android applications and games of this operating system will support this feature on Windows computers.
The question that remains to be seen is whether or not you will need an app for this purpose. It is fair to ask if Google intends to offer proprietary games like Apple, will first make a few games available to users and what will be the cost of the company's hypothetical subscription service and whether it will use the cloud streaming supported by the stadium platform or the user to run Games must be downloaded to your computer.
The position of Google Play games against other PC gaming platforms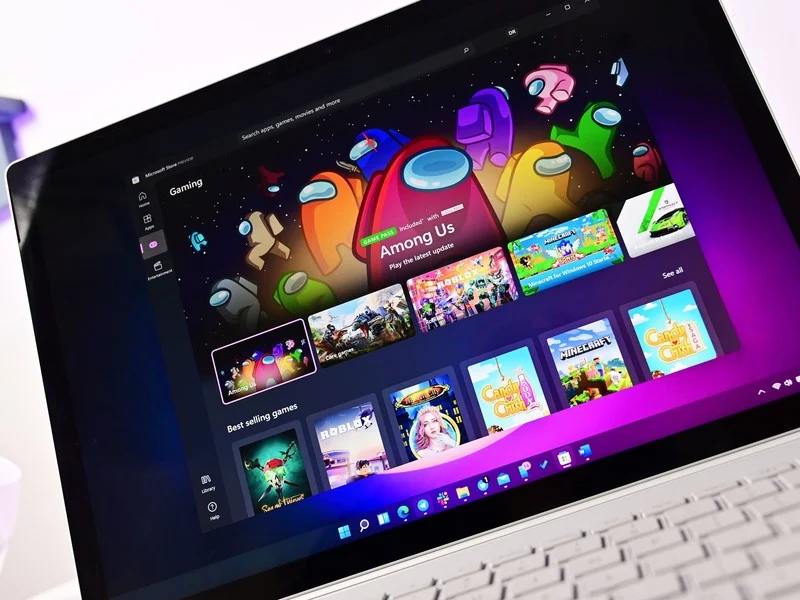 Of course, Google Play games for PC will face problems; But how does this service compare to the Xbox Game Pass? Does Google have access to real AAA games instead of mobile games? Another question is how Google's service will compete with strong competitors to PC gaming providers such as Steam and the Epics Games Store; Competitors who offer a considerable number of free games and gifts and sales of popular titles?
Google must also compete with Bluestacks. Bluestacks is one of the most popular Android game emulators that allows you to stream more than 200 game titles via the Steam cloud. Google is moving out of the comfort zone of its PlayStation monopoly and will face problems in the PC space; A space where Google does not have much history.
Given Google's failed projects and the not-so-attractive launch of the studio, it's fair to be a little skeptical about Google Play games on the Windows operating system and its impact. Due to the arcade monopoly on Apple products, this service is not a real competitor to Google; But we have to consider the benefits of Apple for this type of service.
Related articles:
Apple controls the design and production of its processors for its smartphones and computers; Therefore, it can optimize the performance of Mac OS I and IOS operating systems without relying on RAM speed. In addition, the company can optimize its exclusive titles specifically for the M1 and Bionic AX chips. It is also an undeniable fact that AppStore is much more profitable for developers than Google PlayStore, and Arcade is an attractive way to gain influence over Apple's user base.
At the same time, Google must optimize the program for the entire PC ecosystem and a variety of CPUs from AMD to ARM and Intel. Whether Google uses emulators like Bluestacks or Rosetta 2 or compilers like Intel Bridge, it needs to optimize these titles for a wide range of PCs to run PlayStation games.
When the news of the merger of Windows and Android first surfaced, some sources said that this could make our tech purchases more detailed. Just as the M1 MacBooks and iPhones go hand in hand, Android apps on Windows can bring the two operating systems closer together.
Android running on Windows will probably happen in 2022; But it does not matter how well this system works, and in fact the main effect will be determined when we see which of the top Android apps and games will be available on Windows. It remains to be seen which PlayPass games will be available on Google Play Games and how the Google and Microsoft market will change.
The growth of Android in the PC space can help significantly expand the use of Google's mobile platform applications. It is also possible that the integration of Android and Windows will not have a significant impact. However, it will be clear this year whether Google and Microsoft will be able to do the job.
Source link