News
Android 12 has caused problems for the Galaxy Z Fold 3 and Z Flip 3
November 2021 (November 1400), Samsung released the latest beta version of One UI 4.0 for the Galaxy Z Fold 3 and Galaxy Z Flip 3; But after the release of the stable version of Android 12 on 16 Azar 1400 for these two phones in some countries, some users reported reports of problems after installing this version.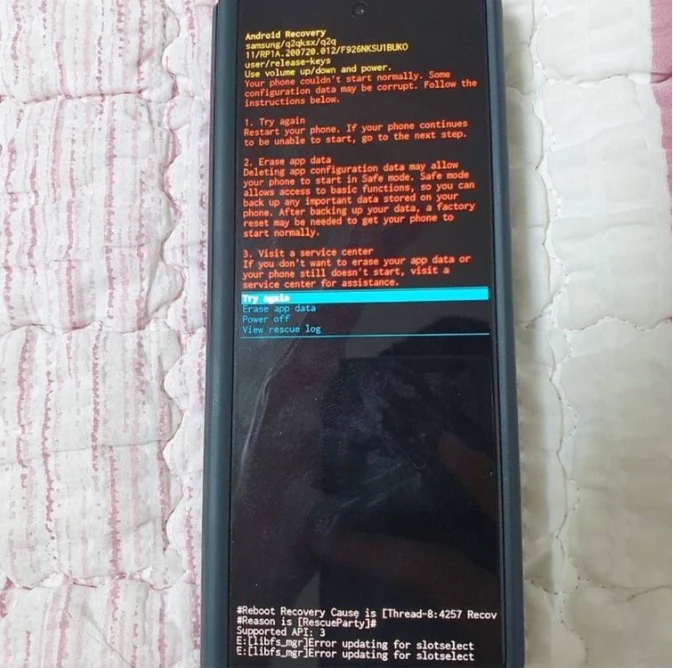 According to phonearena, many users have encountered various problems after updating their Galaxy Z Fold 3 and Galaxy Z Flip 3 phones to OneUI 4.0. Most of these reports are limited to South Korea; But users from other countries have also been affected by these problems.
Breaking or going into recovery mode The most important problems and burning screen, dark mode, slow operation and Dual Messenger functionality with some applications are also other problems that have been reported after installing a stable version of Android 12 on these two phones.
Related articles:
Breaking the phone takes it out of normal operation and causes the phone not to respond to inputs and not to turn on. The Dual Messenger feature also allows the user to create two accounts from messaging applications. Over time, reports of problems for users of these two phones increase after the installation of Android 12. Meanwhile, some users have stated that they can not take screenshots of their phones or use applications such as Netflix or YouTube, and have reported that some of the gallery images have disappeared.
The display of some Zfold 3 phones is also stuck at the 60Hz refresh rate. According to sources in South Korea, Samsung plans to suspend the release of Android 12 for the Galaxy Z Flip 3 and Galaxy Z Fold 3 until all of these issues are resolved.
Source link