News
An update check button is added to the Google Play app
One of the strengths of the Android operating system is the ability to update the basic and default operating system applications without dependence on operating system updates. Google Play application, which is the main source of downloading Android applications, can also be updated independently of the operating system, but so far there was no option to check for updates in this application.
Instead, there was a secret way to do this, and users could hit the Google Play version in the About section to install a new version if available, but since there was no obvious sign of this function, most users were aware of it. did not have.
According to 9to5Google, Google has now dedicated independent buttons to this action in the Google Play app that make it easier for people to update. Although the option to automatically update apps on Google Play is turned on, users often do not need to check for updates, and the new version of Google Play is updated automatically in the background without the user's knowledge. However, if the user needs to do this manually, in the new update that is applied from the server side, he can select the Update Play Store option in the Settings section and the About section.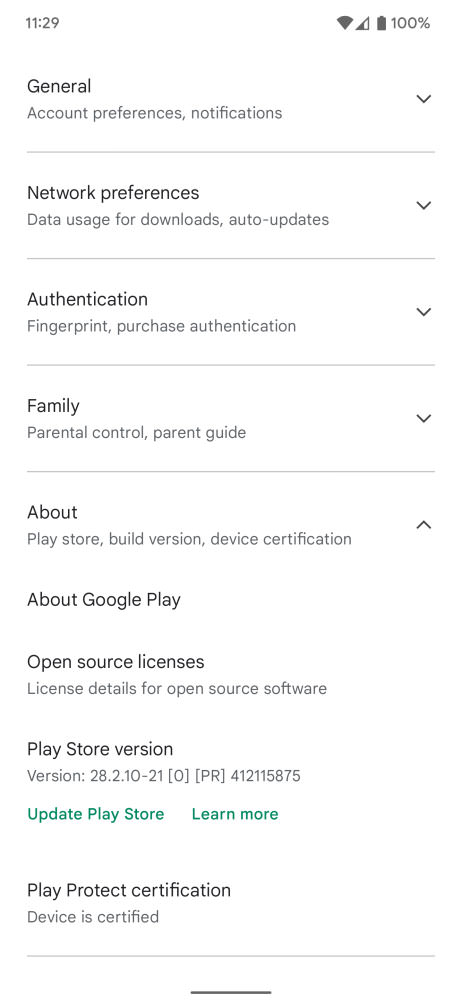 This button is not yet widely enabled on all devices. Only one user has seen this option in their Pixel 6, and there is another report that shows that this feature is also enabled on a phone with Android 10.
Related article:
Given that Google is testing many of its software capabilities under the server and gradually releasing them to users, it is expected that this option will be available to everyone in the future.
Source link