News
AMD RAMP technology to compete with Intel XMP 3.0 to boost DDR5 memory performance
While Intel is leading the way with the introduction of the first DDR5-compatible desktop platform, memory makers are using Intel's new XMP 3.0 overclocking profile standard. AMD, meanwhile, is working around the clock to ship its DDR5-compatible 600 Series motherboards with the new AM5 socket for Ryzen 7000 series processors.
VideoCards reports that support for AMD's first Ryzen LGA-based processors, which will be officially unveiled in the second half of this year, is not the only upgrade to AMD's desktop platform. The new LGA1718-based motherboards are also AMD's first motherboards to support DDR5 memory and the fifth-generation PCIe standard.
Both features require compatible hardware that can not yet be easily purchased, and in fact the GPU and 5th generation PCIe storage are not available to ordinary users. In addition, DDR5 memory is facing a major shortage of PMICs (integrated energy management circuits) and consequently rising prices.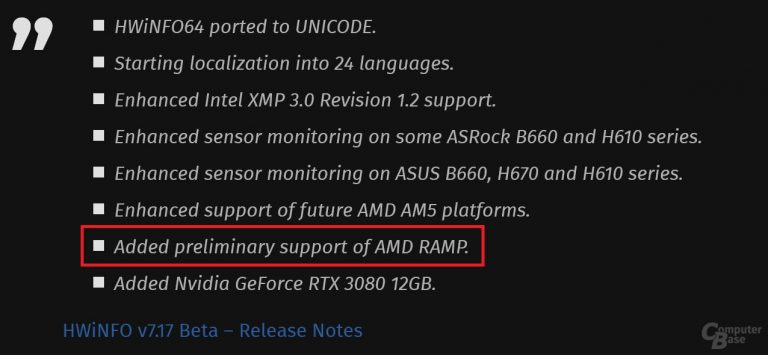 The company has introduced a new APU called Ryzen 6000 Rembrandt using laptops with DDR5 and LPDDR5 memory for laptops; But apparently the company is not worried about the lack of DDR5 at the moment. However, the laptops will be available in February; Therefore, we are still not sure how much these products are affected by the problem of memory shortage.
Related articles:
AMD will introduce a new technology for its desktop series called RAMP, first listed by HWiNFO developers. RAMP (Ryzen Accelerator Memory Profile) technology is a response to Intel XMP 3.0 profile. These two technologies are pre-defined overclocking profiles that are added to each advanced memory module.
AMD RAMP will likely be XMP compatible, and in addition, it will allow memory manufacturers to use their technology exclusively; Just like the Ryzen G.Skill certified XMP memory kits.
Source link