News
Air.O is a light and very thin mouse whose design is inspired by origami
Many professional computer users tend to do their work in various fields of technology with the minimum possible equipment. As for the computer mouse, there are different models of this product in the market that are light in weight and highly portable. However, Air.O in Kickstarters It is probably the best possible solution to date because it weighs very little and is extremely thin. This product supports Bluetooth connection and has a very interesting and functional ergonomics. In addition, this mouse can be folded using the origami method.
As mentioned, Air.O started as a project on Kickstarter, so until the final product is tested in the real world, it is not possible to speak with full confidence about the claims of its creators. Of course, we hope that this project fulfills its obligations; However, different things may happen between the financing of the project and the delivery of the final product to the buyers.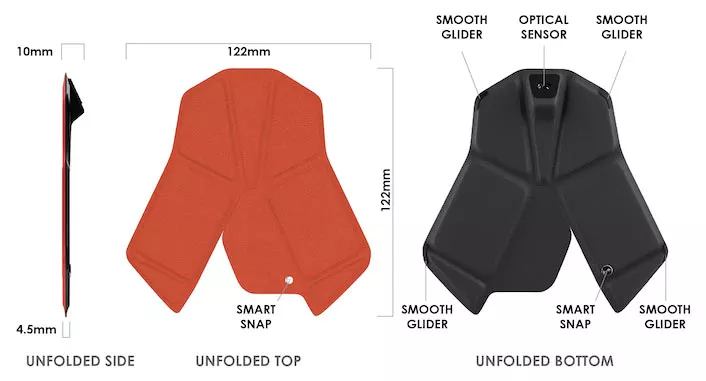 First, we will discuss the positive points of Air.O. This product is 4.5 mm thick, which is almost half the thickness of today's modern smartphones. However, its sensor unit is slightly protruding and shows a 10mm angled mass. This mouse weighs only 40 grams and is so light that it can compete with gaming mice.
Another positive feature of Air.O is its strength. This product supports Bluetooth 5.2 and driverless connection. According to the manufacturer's claim, the battery life of this device is three months. The mentioned mouse provides the scroll wheel function in the area between its two buttons and with the touch method. This mouse has very good ergonomics and will be available in different colors.
One of the downsides of the Air.O is that its sensor mass protrudes, which could damage it if it's placed on a screen under pressure in your bag. Another point about the folding mechanism of this product is that when it is opened, the middle column looks a bit sharp.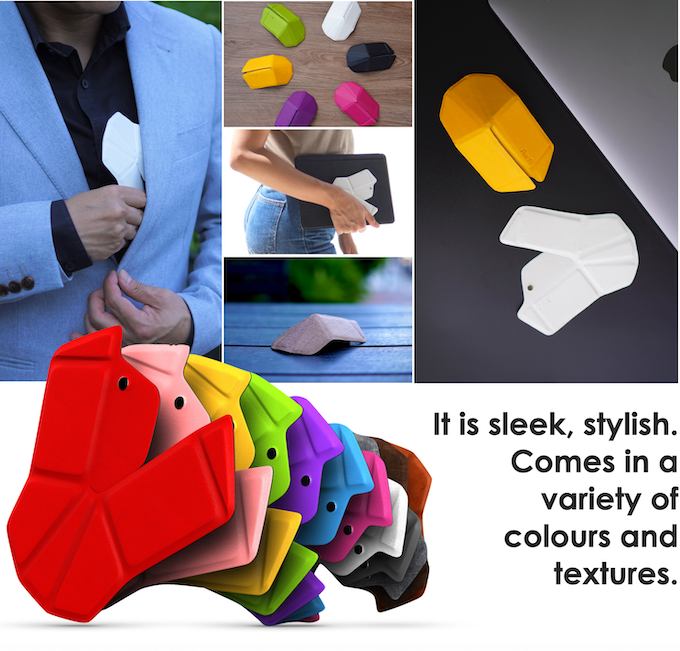 Related article:
Air.O supports Windows, Mac, Android and iPadOS operating systems and is charged through the USB C port. This product will also use a 500 mAh battery.
As the makers of Air.O have pointed out, this product does not provide feedback similar to normal mice, while most users appreciate tactile and auditory feedback. Similarly, the touch scroll part of this mouse may not provide the same feedback as the scroll wheel of conventional mice.
If you unfold the Air.O fully, it's only 115mm long. In comparison, the Microsoft Arc folding mouse is 112 mm long when in use. However, this mouse uses conventional microswitch buttons and an efficient scroll wheel, and over the years, several modifications have been applied to the design of its new models.
The crowdfunding for the Air, O mouse at the time of writing this article is several times its initial goal, and as a result, we can expect this product to be released to the market. There are still three weeks left in the project's Kickstarter campaign, and early investors can get an Air.O mouse in one of 12 exclusive colors for $49 by March 2023. Remember that backing a crowdfunding campaign isn't like pre-purchasing a product; Therefore, in case of investment, you will not have any guarantee of receiving the final product.
Source link