News
Acer Predator CG48 Old 4K Gaming Monitor; With dimensions equal to the TV
Acer has officially unveiled three new Predator series monitors called the Predator CG48, Predator X32 and X32 FP. The X32 has received the CES Innovation Award for Computer Peripherals. The X32 FP is said to be the fastest 4K monitor in the world right now, though another gaming monitor introduced at CES may have surpassed it.
Predator CG48 gaming monitor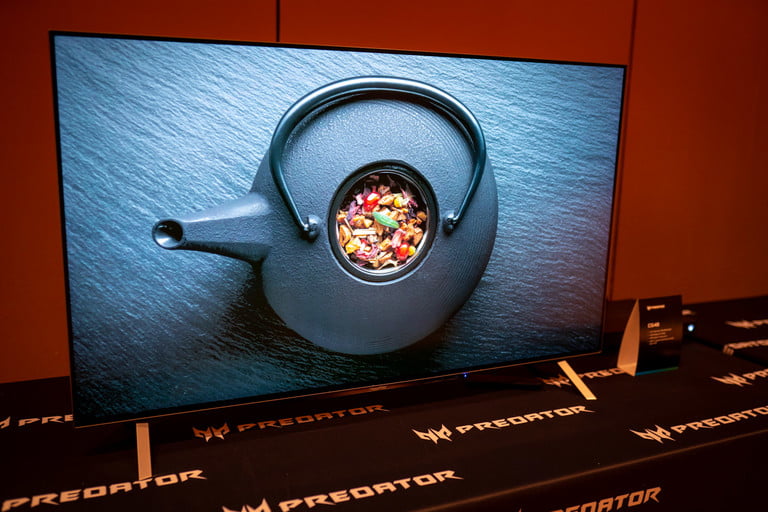 According to Digital Trends, the Predator CG48 will probably be a good choice for people who are looking for large gaming monitors the size of a TV. This product uses a 48-inch 4K display and also supports a refresh rate of 138 Hz. This model also provides users with a wide range of communication ports.
The CG48 is actually a new model from Acer's previous gaming monitor called the Predator CG7; A 42.5-inch 4K monitor with a refresh rate of 144 Hz. The new model has a simpler design that makes it look more like a regular TV.
The CG48 gaming monitor supports HDMI 2.1 port and Displayport 1.4 to ensure that you can run PC and console games on it. The display also provides the user with four USB 3.2 ports and one USB C port.
The Predator CG48 also supports AMD Premium FreeSync technology, a feature designed to ensure a variable refresh rate (VRR) gaming experience that minimizes lag problems, blurry images, and the like.
The CG48 has a 135,000: 1 contrast ratio and also supports HDR10. This product covers 98% of the DCI-P3 color spectrum. Acer has announced that old monitors can turn off individual pixels, making it possible to create true black on them. OLED panels, on the other hand, are generally more efficient because they do not require backlighting.
However, Acer has taken a different path in the display segment. The CG48 has a matte finish, unlike most older panels that use a glossy finish. Of course, the image quality on this display is still excellent, but it does not reach a glossy old display. Of course, the opacity of the screen helps to reduce the reflection of light on it.
Not surprisingly, the gaming monitor, which is the size of a TV, will be launched at a high price. The Acer Predator CH48 will be available in the North American market in the third quarter of 2022 for $ 2499. The three new monitors will be available in the third quarter in other regions, including Europe.
Predator X32 and X32 FP gaming monitors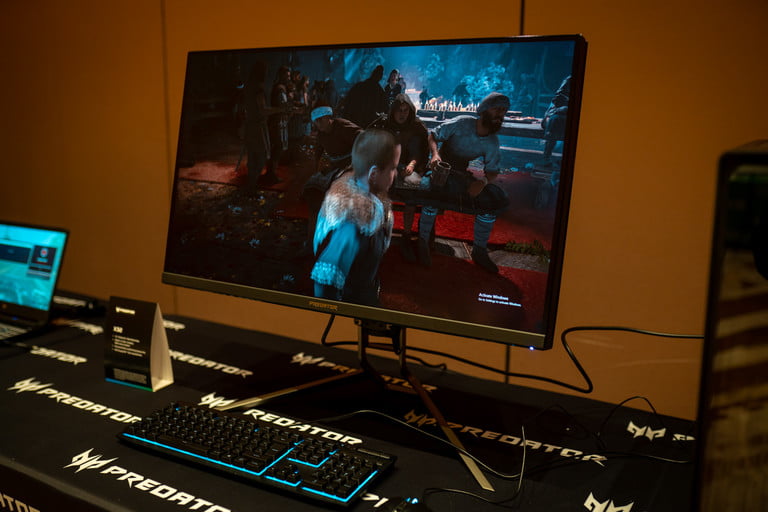 Acer also unveiled the Predator X32 and X32 FP game displays alongside the CG48. The X32 will have a 160Hz refresh rate, while the FP will have a 165Hz refresh rate.
The Predator X32 and X32 FP both feature a 32-inch panel. The resolution of these two models is UHD (equivalent to 3840 by 2160 pixels) and they are supplied with VESA DisplayHDR 1000 certification. These OPS panels benefit from local mini-LED local exposure, Delta E <2 color accuracy, and 99% AdobeRGB color gamut coverage. Acer has announced that these features have made the two new monitors of this company display very clear and high quality visual images.
The Predator X32 specifically supports Nvidia Jessink technology and has a very low latency rate so users can have a good gaming experience on it. The X32 also uses Nvidia Reflex technology; Ability to use Jysink, GPU and various software technologies to reduce latency in online games, and as a result, players can react more quickly and their accuracy in the game will increase.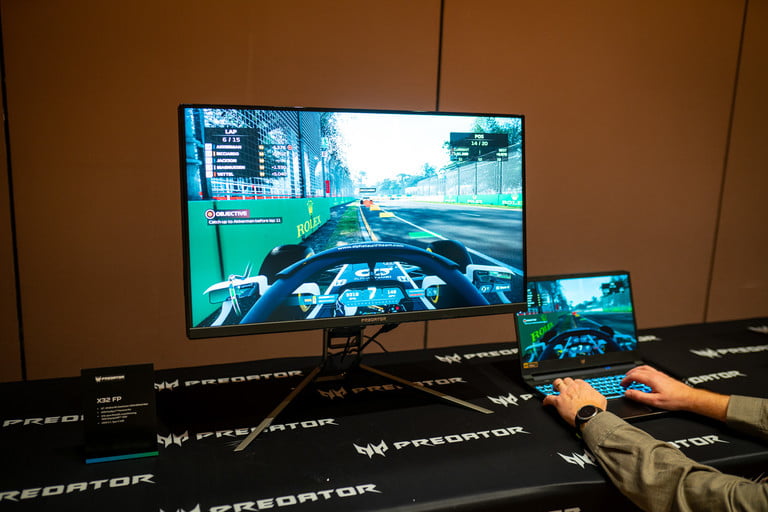 The Predator X32 FP uses an HDMI 2.1 port that makes it possible to play 4K games on PC and console. The monitor uses a refresh rate of 165 Hz and a response rate of 1 millisecond, which makes Acer claim that this model is the fastest 4K monitor currently available. Of course, Samsung has already set a better record than the Acer with the introduction of the Odyssey Neo G8 display, because the Neo G8 is a 4K gaming monitor with a 240Hz refresh rate.
Related article:
Other specifications of the X32 FP include its USB C port with an output of 90 watts. It also supports AMD Premium Pro FreeSync technology and will be DisplayHDR 1000 certified.
The X32 will be available in the North American market in the third quarter of 2022 for $ 1999, after which we will see the sale of this monitor in Europe. The X32 FP will be available first in North America and then in Europe. The X32 FP is slated for release in the second quarter of 2022 and starts at $ 1799.
Source link