News
A number of new features of Xiaomi's MIUI 13 user interface have been identified
Xiaomi is known for making changes to its weekly UI beta builds. Now the beta version of MIUI 21.12.4 has been introduced before the unveiling of the stable version of MIUI 13, with fundamental changes in the design and the addition or removal of some features.
According to gizmochina, in the beta version of MIUI 21.12.4, in addition to adding two features and deleting a number, changes have been made to the previous existing features.
Eliminate the ability to display display on-time display (SoT) and super wallpapers
First of all, in the latest beta version of MIUI, there is no longer an option to display SOT time. Google removed this feature at the same time as introducing Android 12, and now it seems that Xiaomi also intends to follow this search giant to remove this feature for the MIUI 13 user interface.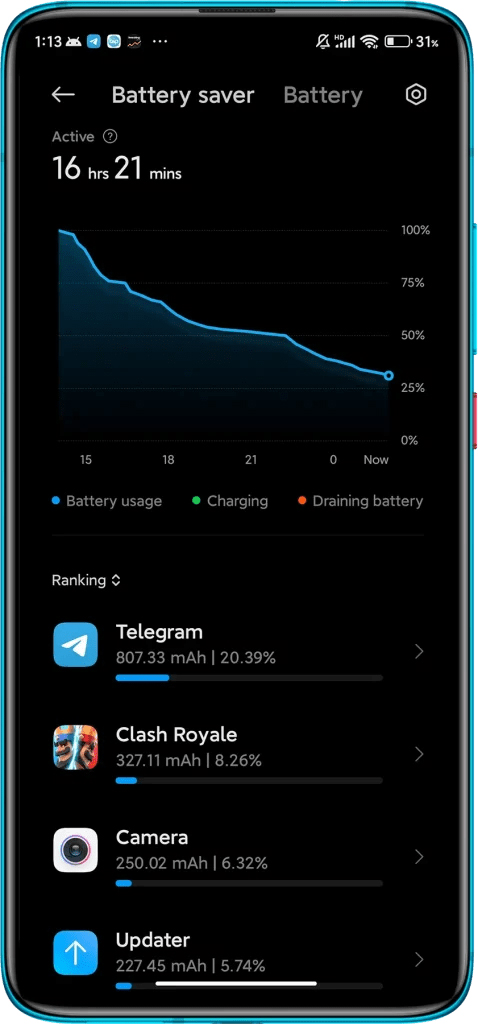 Currently, this change only applies to phones from Xiaomi that have an Android 12-based user interface.
If a user still wants to know when their phone's screen is on, they should use the third-party apps on Google Play.
The Chinese tech giant, in addition to eliminating the ability to display the on-screen time display in the beta version of MIUI 21.12.4, has also removed the super wallpapers.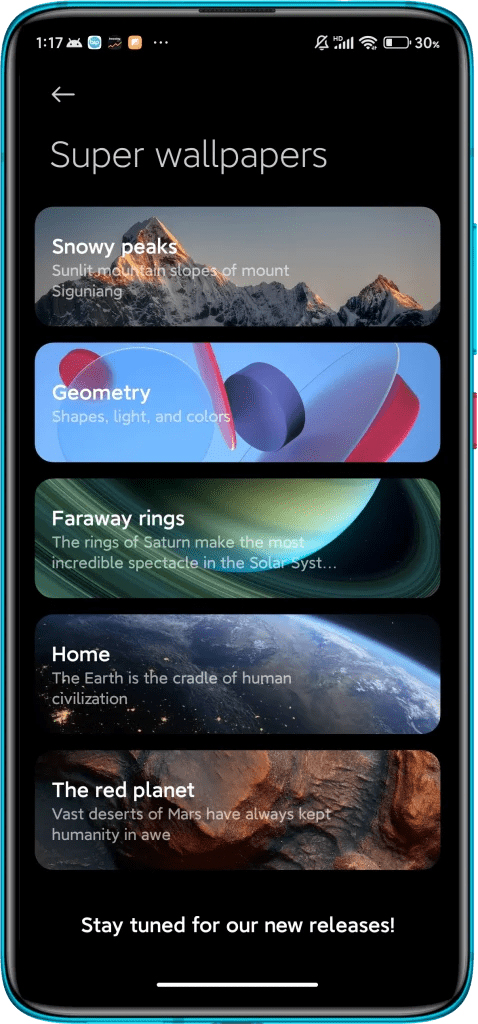 At MIUI, Xiaomi introduced 12 new wallpapers called Super Wallpapers, which were three-dimensional and animated models of Earth and Mars; These three-dimensional models were based on the latest data from space exploration. Super wallpapers have been removed in the latest beta version of MIUI, and even with the installation of version 3.0.1.0 of the MIUI program, this user interface will be destroyed.
Added watermark for documents and Mi Drive cloud space in the file manager
Xiaomi MIUI 21.12.4 Beta Camera app is equipped with the ability to watermark when scanning documents, and users can now use this feature to protect unauthorized copying of important documents.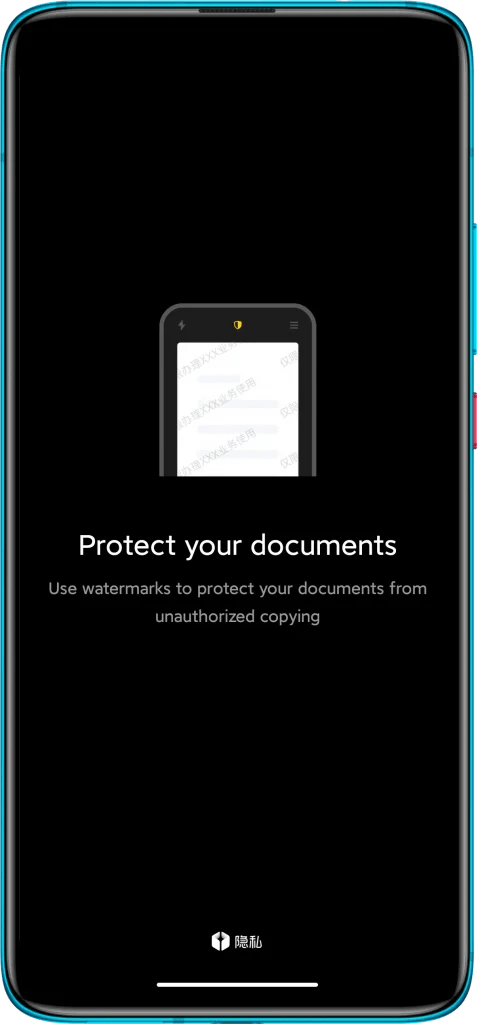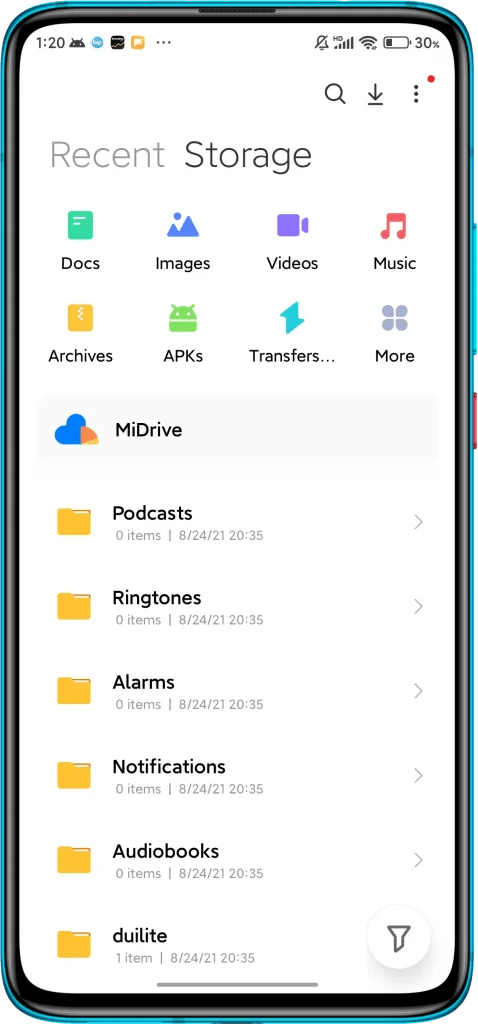 In addition, in the beta version of MIUI 21.12.4, users can directly access files stored in Xiaomi's cloud space through the Mi Drive shortcut in the file management program.
Reduce battery alert level
Xiaomi has finally reduced the battery charge warning level in the beta version of 21.12.4 MIUI from 30% to 15%. In previous versions of the Xiaomi UI, if the battery charge fell below 30%, the user would be alerted to the need to charge; But now that number has dropped to 15 percent.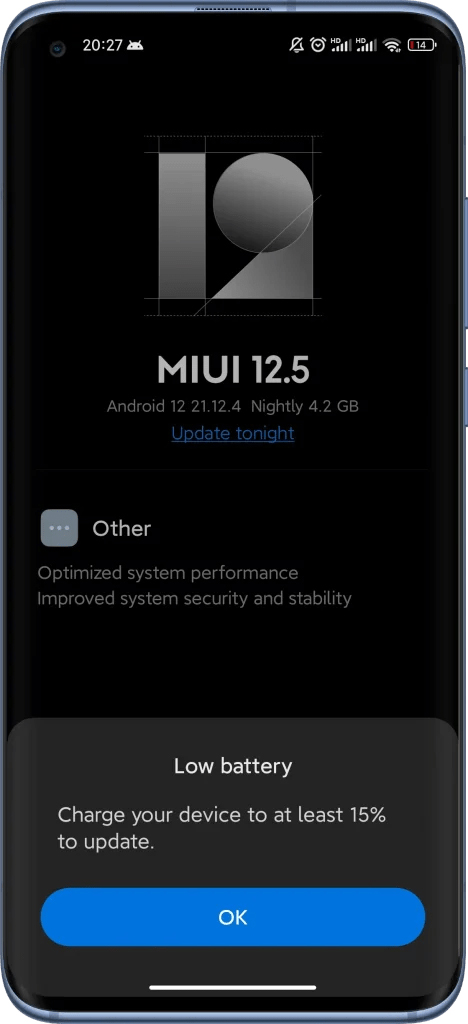 Xiaomi is expected to make more changes to the UI in the coming weeks before the official release of MIUI 13. What changes do you expect from this Chinese tech giant?
Source link