News
A 1200W power supply is recommended for some RTX 4090 graphics
GeForce RTX 4090 graphics are Nvidia's new flagship, developed based on the company's latest architecture, Ada Lovelace. This graphic is equipped with 16,384 CUDA cores and 24 GB of GDDR6X memory and has a base frequency of 2.23 GHz and a boost frequency of 2.52 GHz. RTX 4090 has appeared very powerful in the field of graphics processing up to now and has provided two to four times more processing power than RTX 3090 Ti (the best graphics of the previous generation).
With that being said, it makes sense that Nvidia's flagship graphics will consume a lot of power and require powerful hardware for the power supply. But now to the report TomshardwareMany of Nvidia's partners who use the company's graphics in their products have recommended the use of power supplies with very different capacities for the RTX 4090.
While some of Nvidia's partners have recommended a standard 850W power supply, a few list 1000W as the recommended power supply capacity, and a few mention 1200W. In the table below, you can see the power supply recommended by some of these partners:
| Graphics | Basic electricity consumption | Minimum power supply capacity |
| --- | --- | --- |
| Asus RTX 4090 ROG Strix OC | Not specified | 1000 watts |
| Aorus RTX 4090 Master | Not specified | 1000 watts |
| MSI RTX 4090 Suprim X, Suprim Liquid X | Not specified | 850 watts |
| PNY RTX 4090 Verto Epic-X | 450 watts | 850 watts |
| Zotac RTX 4090 AMP Extreme, Trinity | 450 watts | 1000 watts |
| Galaxy RTX 4090 SG, ST | Not specified | 850 watts |
| All Colorful RTX 4090 Models | Not specified | Not specified |
| Inno3D RTX 4090 X3 OC iChill Black | Not specified | 850 watts |
| Palit RTX 4090 GameRock OC | 450 watts | 1200 watts |
| Gainward RTX 4090 Phantom GS | Not specified | Not specified |
Asus recommends a 1000W power supply for its ROG Strix graphics card (150W higher than Nvidia's claim); Of course, this power supply is mentioned assuming overclocking of the processor and GPU by the user. In addition to the Asus graphics card, the recommended power supply for the Aorus Master Gigabyte and Zotac RTX 4090 AMP Extreme, Trinity graphics cards is the same 1000 watts.
In the case of MSI, PNY, Galax and Inno3D graphics cards equipped with RTX 4090, the same 850W power supply as recommended by Nvidia has been declared sufficient by the partners. However, Palit, a Taiwanese hardware company, has announced that users will need a 1200W power supply to use the RTX 4090 GameRock graphics card; Previously, some companies had recommended similarly astronomical capacities for some of their graphics cards (like the Quad-SLI GTX 980 Ti), but those numbers were referring to graphics that used four GPUs instead of one.
Palit has yet to provide an argument for its 1200W power supply recommendation, but various reasons can be considered for this capacity, such as the simultaneous use of a high-power and overclocked processor (Core i9-12900K). Gainward and Colorful have not yet announced the required power supply capacity of their graphics cards; It's interesting to note that Palit is the parent company of Gainward (and Galax, KFA2, and some others).
What is the real power consumption of RTX 4090?
On the one hand, the wide range of recommended capacities can be confusing for consumers, and on the other hand, the use of an inappropriate power supply may cause problems, and in the worst case scenario, it may even lead to system failure. To avoid these problems, various companies prefer to recommend a high-capacity power supply, such as 1550 watts. But what capacity do these graphics really need?
Most of the RTX 4090-equipped graphics in the table above, while having to meet Nvidia's strict power and thermal guidelines and within the same range, are designed to push the RTX 4090's graphics core as much as possible and achieve more performance. Also provide the manufacturer's default specifications. Achieving this goal is possible only by using high-power power supplies, very large coolers and changing the limits, as a result of these activities, the amount of electricity consumed by the graphics must increase, and a graphics processor whose base consumption is only 450 watts (RTX) 4090), may consume 500 watts or more.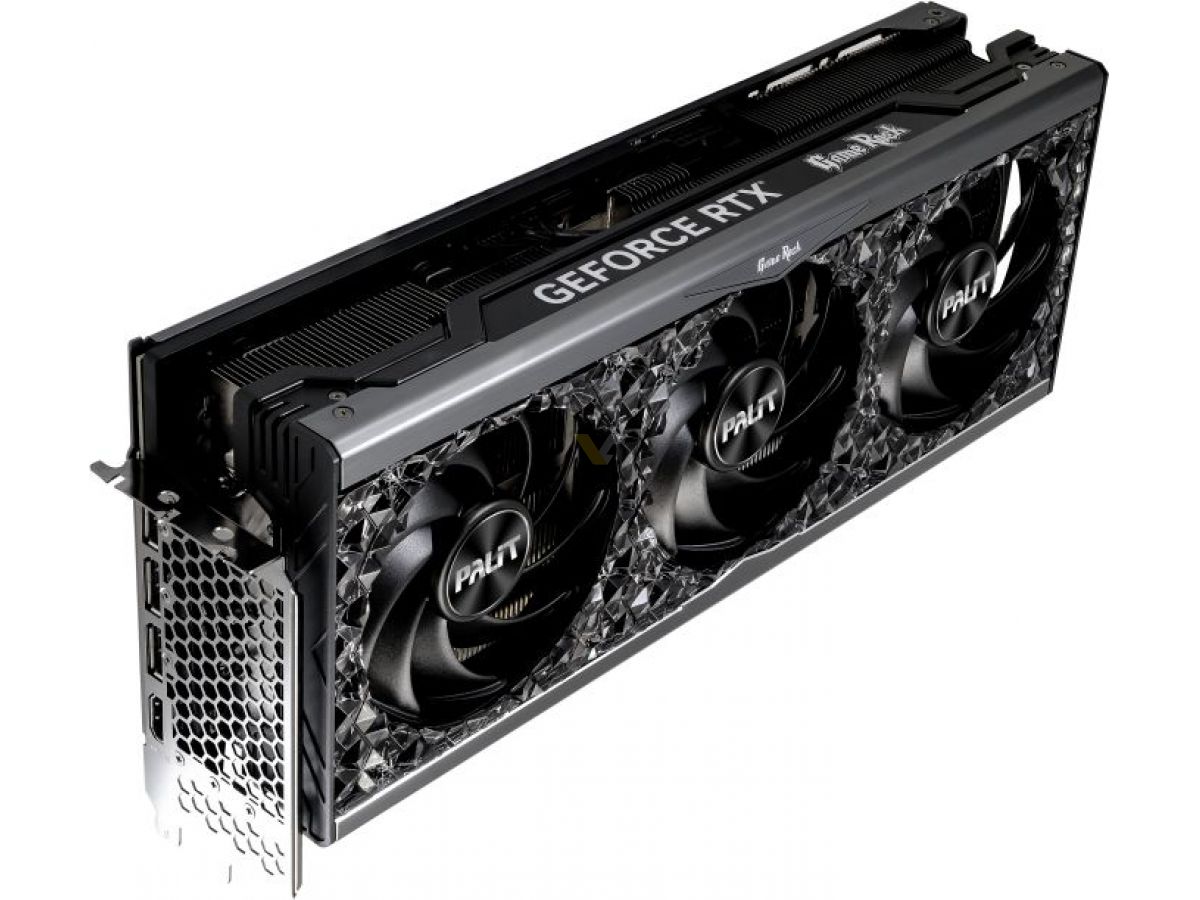 Fortunately, almost all of Nvidia's partners stick to supplying power supplies suitable for normal RTX 4090 performance, and only one company recommends an 850-watt power supply; However, the power supply and its capacity are not the whole story.
Related article:
The recommended wattage for the power supply is not suitable for all consumers, and this value largely depends on the user's usage and system composition. Some may use a powerful processor such as the Core i9-12900K overclocked to 5.5 GHz, which consumes more than 300 watts of power at its peak, and others may use a low-power processor such as the Ryzen 7 5800X3D, which even in gaming It consumes less than 100 watts of electricity.
Also, some partners may declare the amount of watts much higher than the actual requirement of the graphics card; For example, a graphics card with a base consumption of 450 watts in combination with a powerful processor can easily consume 750 watts, and this may be the reason why Nvidia recommends an 850-watt power supply. 1200 watts seems more reasonable.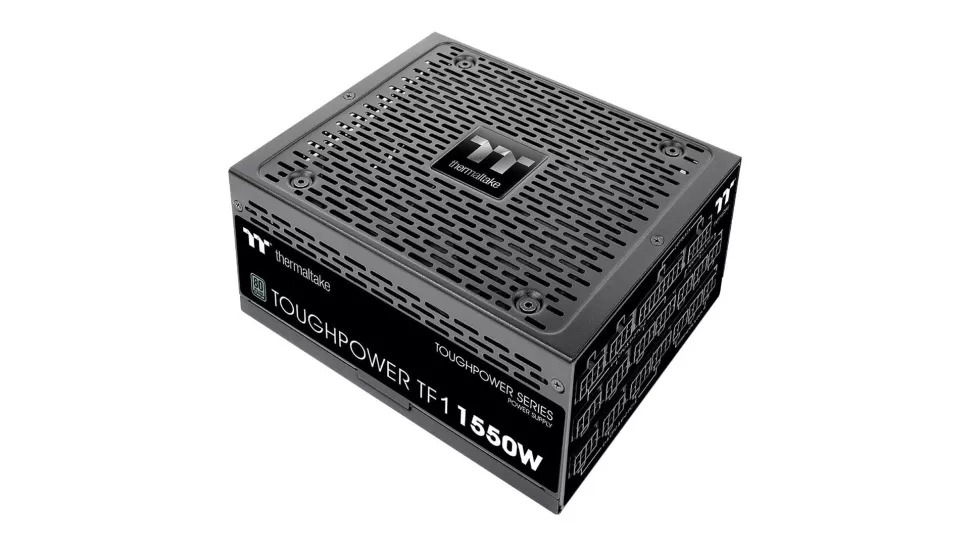 Meanwhile, ATX has introduced a brand new power supply called ATX 3.0, which is specifically designed with next-generation GPUs in mind, such as the RTX 40 series. This power supply can provide the power required by extremely powerful graphics processors and manage extreme power fluctuations with the benefit of new standards. The ATX 3.0 features a new 12VHWPR connector that can deliver up to 600 watts through the cable, eliminating the need for multi-prong adapters.
In general, if you intend to buy a graphics card with RTX 4090 graphics card, keep in mind that you will need a powerful power supply. However, for someone paying $1,600 for a graphics card, a $200-$300 power supply doesn't seem that expensive.
Source link