News
8 Advantages of using Mizito project management software in construction
Technology has changed everything. Regardless of the field in which we operate, technological advances have made things easier and life more exciting.
When we think of an industry like construction, the technological advances we can list are mostly materials, modern machinery, and new construction techniques.
Developments in the field of software are seldom mentioned in this field. However, from design and planning to implementation and after implementation, software solutions and tools have had a significant impact on the builder.
It may seem a bit exaggerated at first to believe that special software is designed and built for the builder, but the truth is that it has happened and ironically these project management softwares are so efficient that in many cases Large projects, imagine construction project management without Project management software Structural It has become almost impossible.
What are the advantages of building project management software?
Let's take a look at why building project management software is so popular
budgeting

Budgeting and costing tools allow constructors to easily record and track costs. To know exactly how much each section costs and whether this cost is the same as the initial forecast or not? This is a very important issue and also reduces the likelihood of human error in calculations

Centralized control and registration of documents
Every construction project, large or small, will involve moving and sharing large numbers of files and documents. Plans and amendments, various contracts with contractors, to cost documents and payment documents must all be recorded and available to be shared with each of the team's internal members, customers and contractors as needed.
All of these documents can easily be recorded in the building project management software, and made available to others.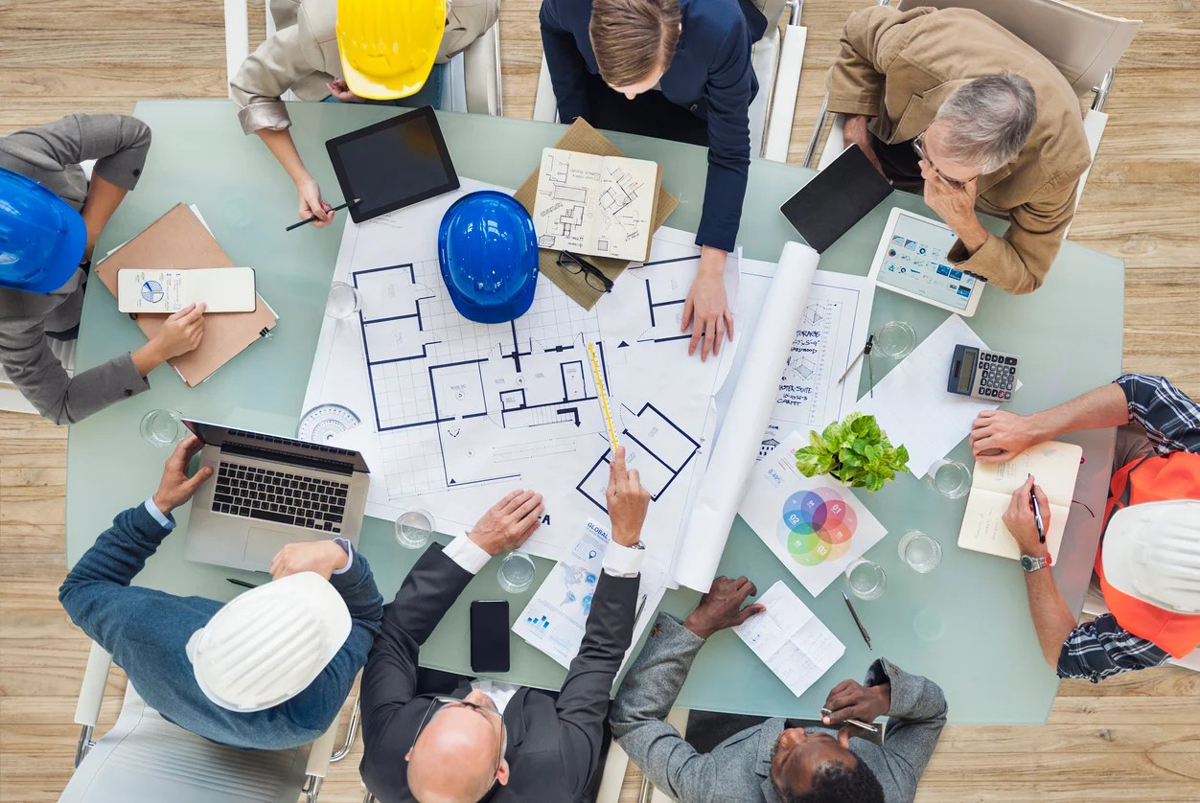 Efficient and optimal communication
Online and efficient communication, regardless of industry, is critical. Online communication is especially important in construction projects. Communication regarding task scheduling, updating project parts, and important implementation and delays in this relationship can cause irreparable damage.
Delay or error in such communication can delay the overall delivery of the project and lead to a disaster in the delivery of the project within a few months.
With a construction project management software, you can easily and seamlessly talk to anyone directly and share any kind of project updates as quickly as possible.
Manage multiple projects from one place
Each construction company is involved in several projects by default. Given the complexity and time-consuming nature of construction projects, managing multiple projects simultaneously can be a major nightmare for project managers.
However with a Construction project management softwareYou can be on the progress of several projects at the same time and easily detect any deviations from the program and be able to correct as soon as possible.
Consider all the tasks that a project manager must perform manually. Contacting contractors, reviewing schedules, coordinating staff workload, etc. These processes will definitely take a lot of time. With a project management software, many things are definitely anticipated and it is enough for people to check their portable instead of direct contact to be informed about the work process and there will be no need for direct contact for every small task. At the same time, the documents available to people will reduce their mistakes.
Compatibility and integration of project management software in organizations
One of the biggest problems in organizations is adopting a software and creating organizational processes based on the use of software. Professional project managers can help to accept and integrate software faster in the organization by pointing to the advantages of project management software, construction, as well as accurate and complete software training.
Members will also realize the appeal and effectiveness of this software after its initial use, but of course the use of incentives and even punishment to deploy project management software is undeniable.
Ability to communicate continuously and constructively with customers
The customer considers himself entitled to always be aware of the progress of his construction project. The progress of the project, the exact amount of costs incurred and finally the process of doing things. In project management software, it is possible for the customer to participate in his project as an observer user and be informed of the latest changes.
Check the progress of the project
Are you aware of the progress of your project? This is an important question. Traditional people, especially in the field of construction, at a glance at the physical condition of the project are likely to make guesses about the progress of the project. But this method is not accurate. Project management software will help you to know the exact progress of your project and for this, it is enough to check the project diagrams.
So far we have talked about the benefits of using project management software, but in the following we will examine the elements of a suitable construction project management software.
An appropriate project management plan should:
1- It has an understandable and simple structure, both for managers and for users and even customers.
2- Provide the possibility of online communication.
3- Have high security.
4- It is possible to register project documents as well as financial documents.
5- User access should be programmable and specific.
6- It is possible to have access without limitation of place and time.
7- Provide access to various platforms such as web and mobile.
8. Provide a report on employee performance.
9- Provide the possibility of registering and referring official organizational letters.
10. Have access to customers to review the progress of the project.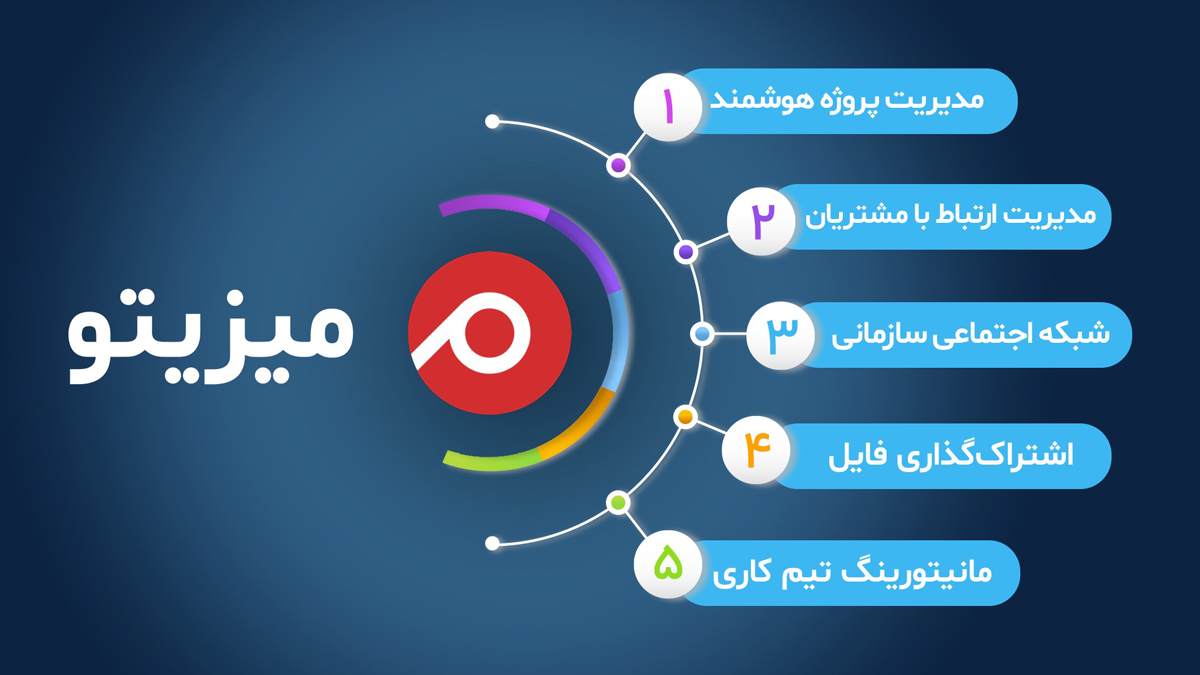 To better manage construction projects and inform you about the progress of projects, as well as closely monitor the performance of our people to you Construction project management software We recommend Meizito.
Mizito As a project management software, it hosts more than 42,000 teams.
To register for free and use the features of a suitable and efficient project management tool, as well as receive free advice from our partners, visit the Mizito website at mizito.ir Head over.
Source link