News
12 interesting smartphone features that you probably don't know about
Many smartphone users check their social media accounts, including Instagram, immediately after waking up, and this has become a natural thing. You scroll through the never-ending news feed, and after a while you realize that you've spent a fair amount of time looking at social media posts.
However, the functions of smartphones do not end there and you can do other things with your phone in addition to making calls and sending messages and browsing social networks. For example, today's phones can control smart home appliances. Even if you don't use smart home appliances, there are other interesting things you can do with them.
Some features of smartphones are built by default, and others require the installation of special applications from stores such as Play Store. Now we suggest you stop scrolling endlessly on social networks and use your phone to do more innovative and interesting things. In this article, we will introduce you to some examples of interesting functions of smartphones that you probably did not know about; So join Zomit in this fascinating journey.
Making interesting loop videos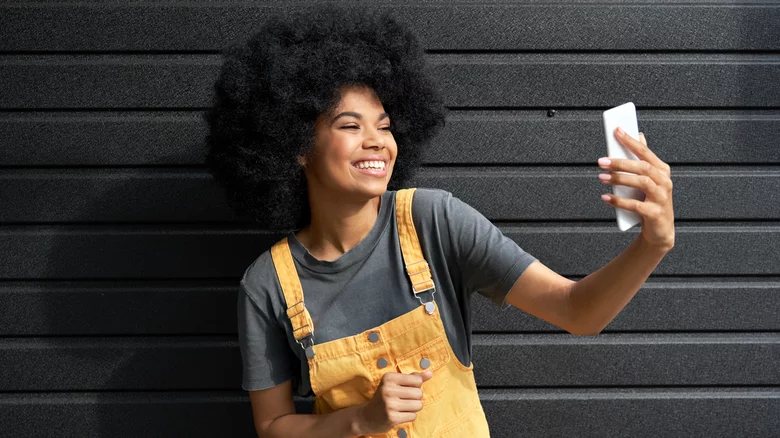 You've probably edited videos on your smartphone by now. There are many programs that allow you to do this, and tools like Boomerang Instagram also have interesting features. However, if you're using an iPhone, the Clips app will help you make some really cool looping videos. To make a loop video, follow the steps below:
First, record a simple video loop and then import it into the Clips app.
Next, trim the beginning and end of the video to create a loop.
Then add more clips in the same way.
Finally, change an unexpected element like scale or object location in your video.
If you need help with video editing, Apple Simple training To edit videos in Clips, you can watch it. After making a video, you can share it directly to your social media accounts or save it to your device.
Car control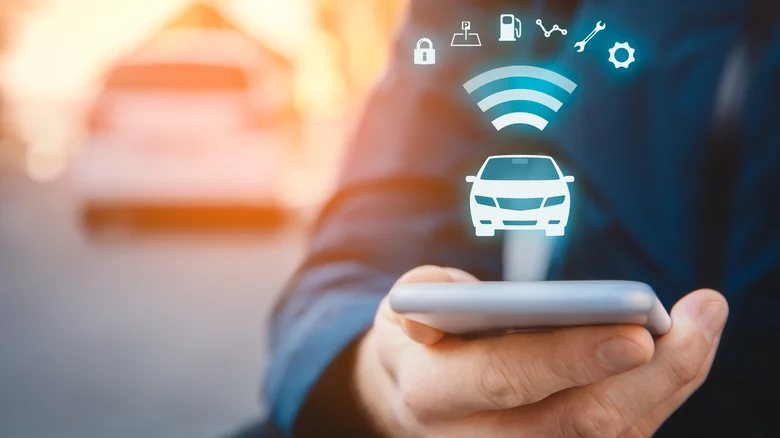 Have you ever had to drive a car that has been parked in the sun for hours? In such a situation, it takes a few minutes to reduce the internal temperature by turning on the cooler; But think about this, before you start driving, you can cool down the car's interior temperature.
With Viper SmartStart You can turn on your car's air conditioner a few minutes before you start driving; Of course, this tool also provides you with other features. This app basically turns your smartphone into a car remote control. Installing the full system allows you to unlock and start your car, open the trunk, locate the car or activate its security system. By installing Viper SmartStart, these features will be available to you.
The Viper SmartStart app is available for free on both Android and iOS platforms. Needless to say, in order to use the features of this application, you need to get the necessary hardware and pay another fee for Viper's monthly subscription. The total cost of installing the systems of this program can be different according to your needs.
Using the phone as a meter to measure the length of objects
Do you need to set up the length of objects; But the meter is not available? As long as you have a smartphone, there will be no need to worry; Because there are several interesting apps for your device that help measure the length of an object using the camera. For example, on the iPhone you can from the application Measure Use to measure the length of objects. This program performs the calculations related to the measurement by taking advantage of augmented reality (AR) technology. To use this tool, follow the steps below:
After launching the application, point the phone camera towards the object.
Then, adjust the camera angle and keep doing this until you see a white circle with a dot in the center.
Next, bring the white dot to the starting point of the measurement on the object and the measurement will start from there.
In the next step, press the Add button and move the phone over the object so that the bullet is at the other end of the object. When the circle is above the point where you want the measurement to end, press the Add button again.
Display directions on the windshield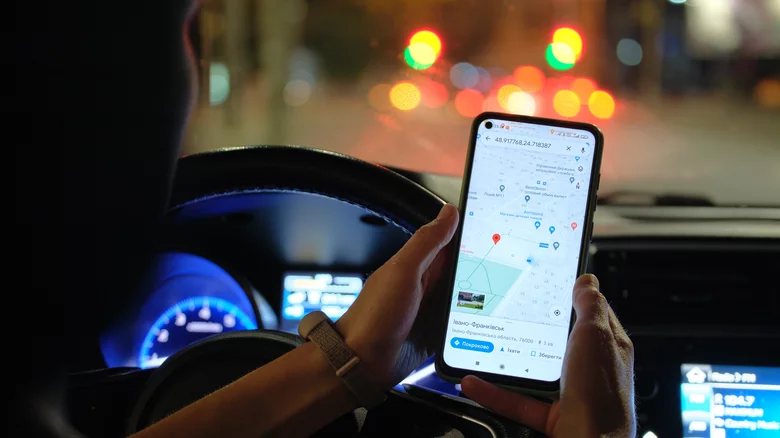 Have you ever driven in fog or heavy rain? In such conditions, it is a bit difficult to see the road. You want to drive as slowly and carefully as possible to avoid missing a turn and leaving the car off the road. The interesting thing is that your smartphone can help you in these situations.
Using the Hudway app, you can see the direction of travel on the road. This app is for Android And iOS It is available. To use this tool, you must first enter your destination and let it take the correct routes. Place the phone on the dashboard of the car so that it can display the map on the windshield.
Note that you must place the phone properly on the dashboard so that it does not fall while driving. In addition, you must fix it in a suitable way in the desired position so that it does not block your view of the road. This program uses the phone's GPS, which means it will drain the device's battery sooner; For this reason, you should have a power bank or charger available if needed.
Using the phone as a metal detector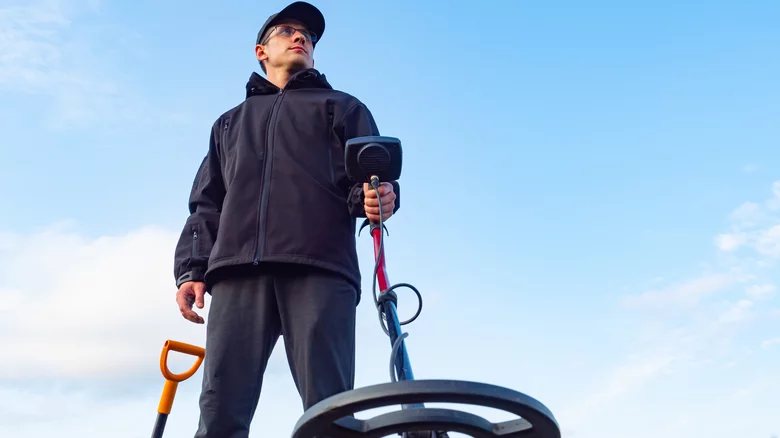 First of all, don't expect to find treasure with your smartphone. However, if you've lost some jewelry at home or dropped a needle, you can use your phone to find it.
Related article:
Many metal detector programs in Google Play Store And Apple App Store It's been published. Most of these programs are free and of course there are advertisements in some of them. Install one of these applications on your Android or iPhone device and start searching for the desired metal by moving the phone around. These programs use the internal magnetometer of the phone to find metal objects and notify you after finding the desired object.
Note that there may be other metal objects and electronic appliances such as TVs and refrigerators in the area you are looking for and these objects can prevent the accurate operation of metal detector programs. Therefore, the results obtained from these applications in such cases are not very reliable and depend on the phone's magnetic sensor. However, using these tools can be useful in many scenarios.
Using the phone as a remote control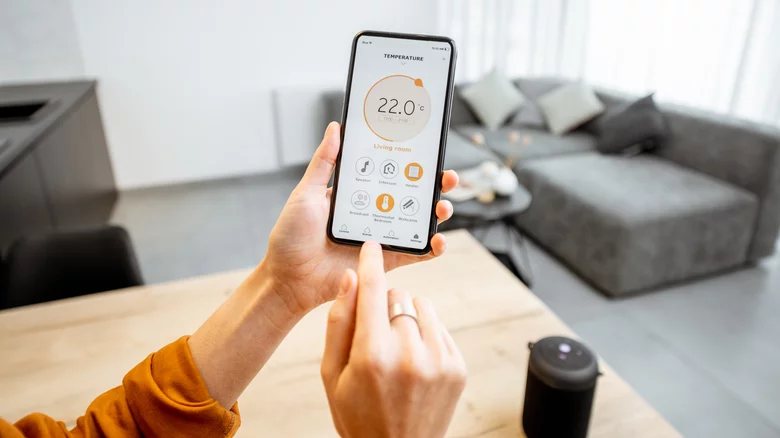 Have you lost your TV or audio system remote control? If you have a smartphone, you may not need to find the remote. Many of today's phones provide the ability to control electronic devices such as televisions, air conditioners, DVD players, and projectors.
Newer iPhones and Android TVs usually have built-in controls for Apple TV and Google TV. However, you can use a program like ASmart Remote IR (for Android) or EzRemote Lite (for iOS) and use your phone as a remote control for almost most home devices. Also, sometimes you can use the default apps on your phone for this.
Remote control apps usually rely on the phone's infrared sensor; But if your device does not use this sensor, use other methods to turn your phone into a remote control. For example, you can use the Google TV app to control your Android TV. This app syncs with Android TV and uses Wi-Fi; Therefore, it does not require infrared.
Converting old negatives to digital photos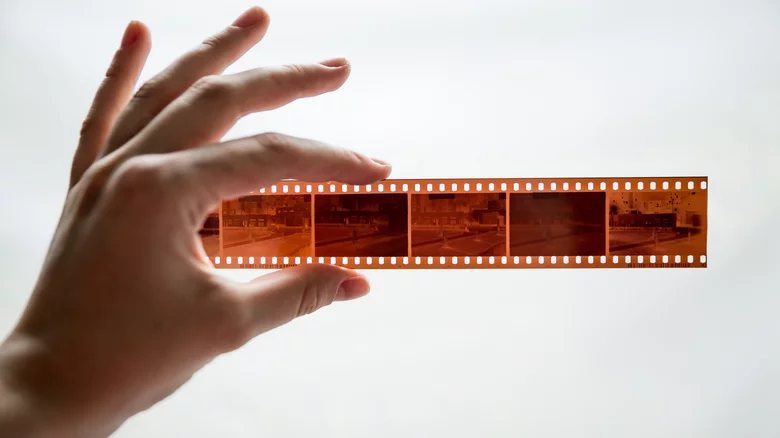 How many old negatives have you found while cleaning your house? Did you know that it is possible to digitize negatives with smartphones? Since most photos are now only saved as a digital copy, it makes sense to scan negatives and save them as digital files. You don't need a film and slide scanner to scan negatives. You can save them as digital samples on your phone by clicking on the negative photo and scanning it with one of the special programs.
The mentioned programs are available for Android and iOS. With applications like Photo Negative Scanner (for Android) and FilmBox (for iOS), you can scan negatives and convert them into high-quality images. These programs use algorithms to automatically reverse scan colors and improve image quality. After converting negatives to digital photos, you can save them to your device and share them with friends and family. Also, you can turn them into albums using a program like Google Photos.
Stop sharing data with unused apps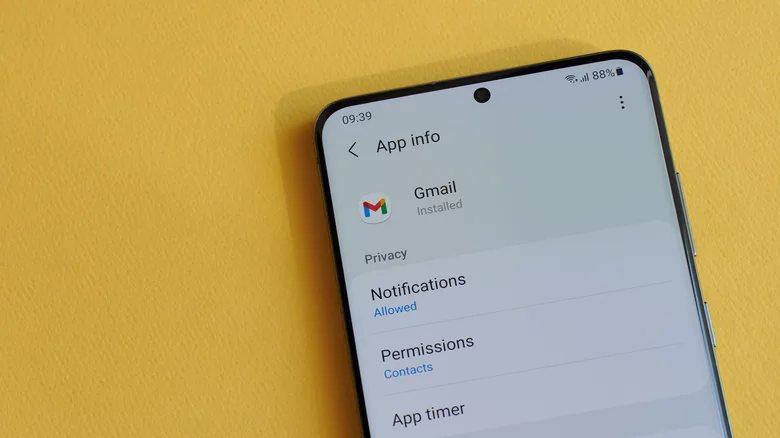 If you, like most people, have a few apps on your phone that you haven't used in a while, you should know that these apps can still access your phone data. For example, if you installed a certain app on your phone last year and kept it after you finished, it makes sense to revoke its access to your data.
On Android, there is an easy way to prevent data collection by apps. Android's automatic permission reset option periodically clears unused app permissions. You will receive a notification each time permissions are reset. If you want to give a specific app permission to access data, you can always go back and change the permissions.
Also, by going to Settings > Privacy, you can check the permissions of apps in iOS and select individual apps and set the possibility of having or not having access to data based on your preference. However, in iOS there is no automatic reset option for permissions granted to unused apps; Therefore, you have to make these changes manually.
split page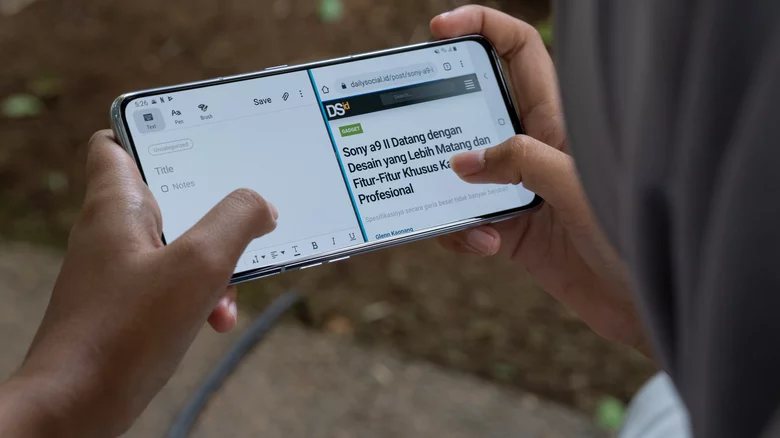 Split screen is a great way to multitask. It has always been easy to use this feature on computer screens; But did you know that this functionality can also be used on a smartphone? Android and iOS devices allow you to split the screen.
This feature is provided by default in Android; Therefore, you will not need to install additional programs; But in order to use it on iOS, you need to install another application. In the following, the method of using the split screen function in Samsung Android devices is given:
First, open the two programs that you intend to use at the same time.
Then tap the Recent Apps button.
Find the app you want to run in split-screen view and tap and hold its icon.
Next, select the Split Screen option.
Finally, select the second app to run on the other half of the screen.
Apple iPads also provide the ability to split the screen by default; But on the iPhone, you have to use applications like Split Screen View use.
Smart Lock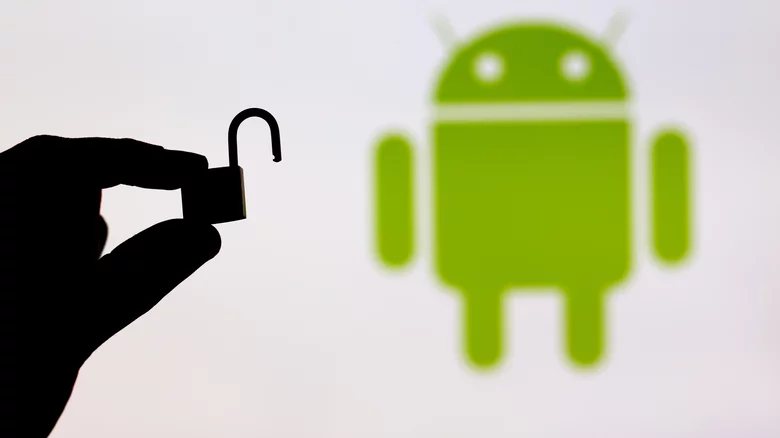 Android smart lock solves one of the annoying security features of smartphones; Where you have to unlock the phone every time to use it. Using the Smart Lock feature, you can enable conditional security on your device. This feature will not lock the device at certain times based on the user's preference.
For example, you can set the smart lock to stay unlocked as long as the phone is in a certain location (like home). Additionally, you can keep the device unlocked when the phone is in your hands or connected to a trusted device.
The Smart Lock feature is available to users from Android 5 onwards. To use this feature, go to Settings > Security > Advanced > Trust agents. Maybe in your smartphone, this feature is located in a different direction, in which case, you can find it by searching for the term Smart Lock in the settings. After setting up the smart lock, you don't need to enter your phone's PIN or pattern every time you need it.
Use notification history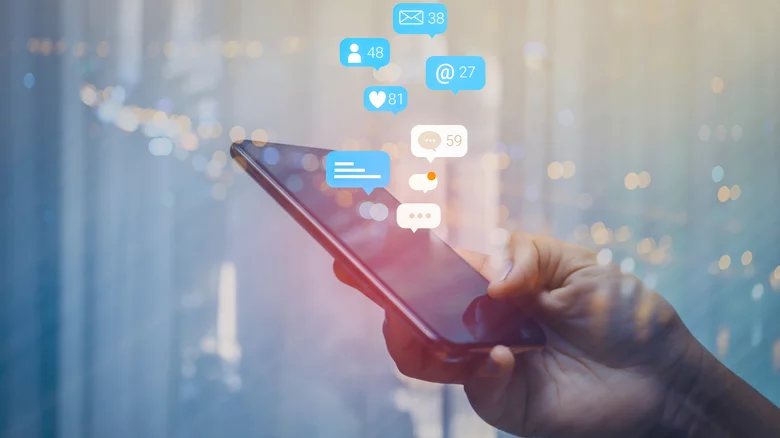 Maybe you have faced this problem many times that you deleted an important notification by mistake. It is interesting to know that there is an easy way to access deleted notifications. In fact, you can view a history of received notifications on your Android smartphone. Enabling this feature will create a log of notifications that you can still access even if you accidentally delete one.
To use the notification history feature in Android 12, go to Settings > Notifications > Notification history and then activate the Use Notification History option. After enabling this option, you will see a report of received notifications under the Use Notification History option.
Source link